disp = profile
disp = profile
This Disp allows the current User to edit the basics of his user profile.
The settings that the user is allowed to change are controlled through User Settings > Profiles and User Fields.
This Disp also has an equivalent in the Back-Office; see: Profile Tab
This, of course, only applies as long as the particular skin you are using doesn't completely override the behavior of b2evolution's default disp=profile handler.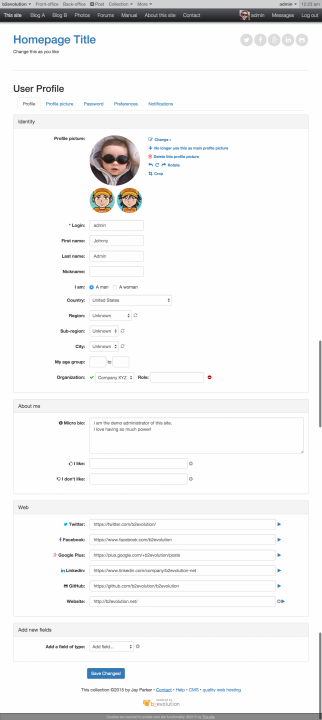 More information about each panel
Created by fplanque • Last edit by fplanque on Jun 23, 2016