Username Display Settings
Bubble tips are help bubbles that display when you hover over a username. They show the profile picture and a few details about the user.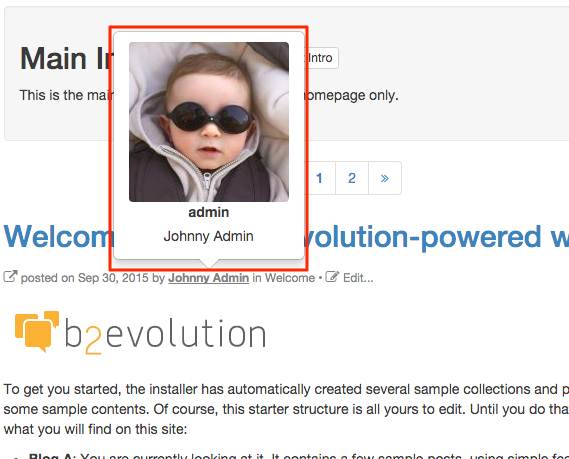 In the backoffice you can turn bubble tips on or off on this screen. In the front office, you can do this on every collection's Skin Settings.
For the front and back office you can choose the Image Size of the profile picture.
Finally, you can restrict how much information anonymous users may see in the bubble tips in the front office (they cannot access the backoffice anyways).
There are some common fields in the fieldsets explained in this page, so we will mention them only in their first appearance in the following list:
Username display in back-office

Username bubble tips: turn on/off bubbletips in the back-office
Bubble tip image format: the Image Size of the profile picture.
Username display for logged-in users (front-office)

Link to: you may decide which page do you want to link from the bubble tip. The user page (profile), or the user website, if he has filled this field in the profile. If the last option is selected and the user has not filled the website field yet, then the link fallback to the user page.
Username display for anonymous user (front-office)
Allow to see user profiles: Should anonymous users be allowed to see detailed user profiles?
Allow to see bubbletips: turn on/off bubble tips for anonymous users. When disabled, users that are not logged in the site won't see bubble tips.
Image overlay text: if the parameter above is enabled, anonymous users will see this text in the bubble tips instead of a real profile pictures.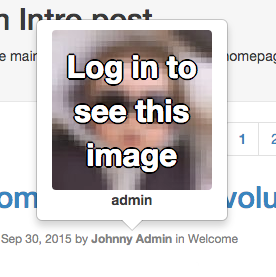 Important: if the current skin doesn't support bubble tips or their use is not enabled on its settings, it doesn't matter which options you select in the front-office fieldsets above, bubble tips just won't be displayed.