disp_detail = posts-topcat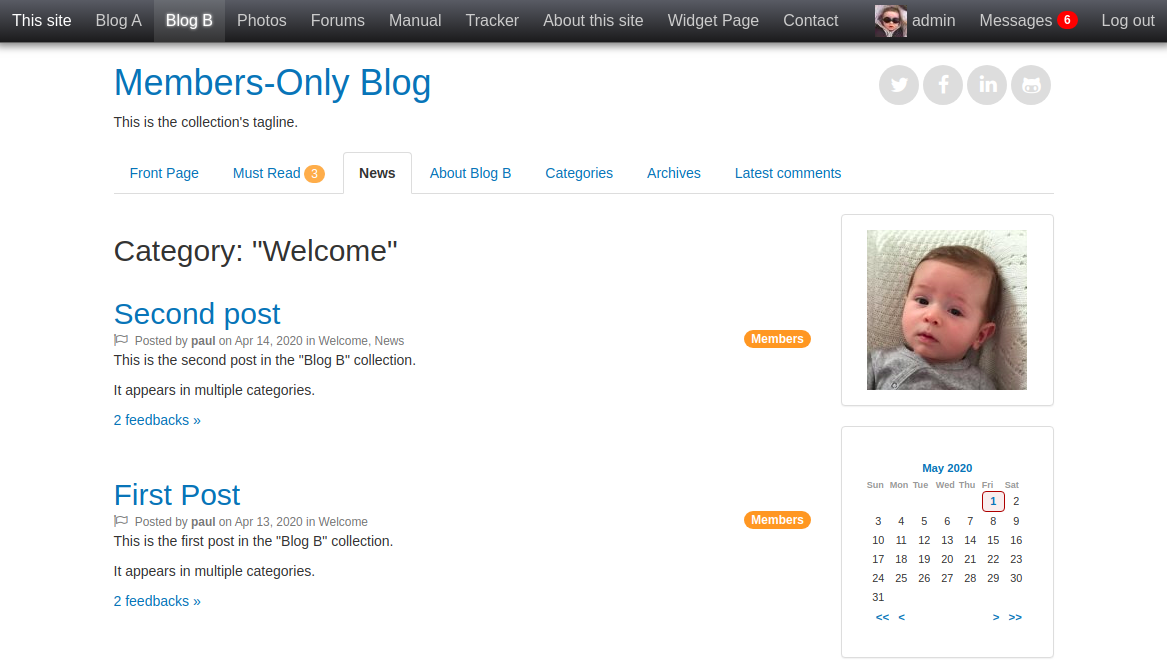 A variation of disp = posts (List of Posts / Items) and disp_detail = posts-cat where posts are filtered on a single top-level category.
This distinction matters in the case of Forums for example.
Default Container and Widgets
Below is the default main Container and Widgets of this $disp_detail that comes with b2evolution. Yours may look different depending on the particular skin in use and the widgets currently installed and how they are configured.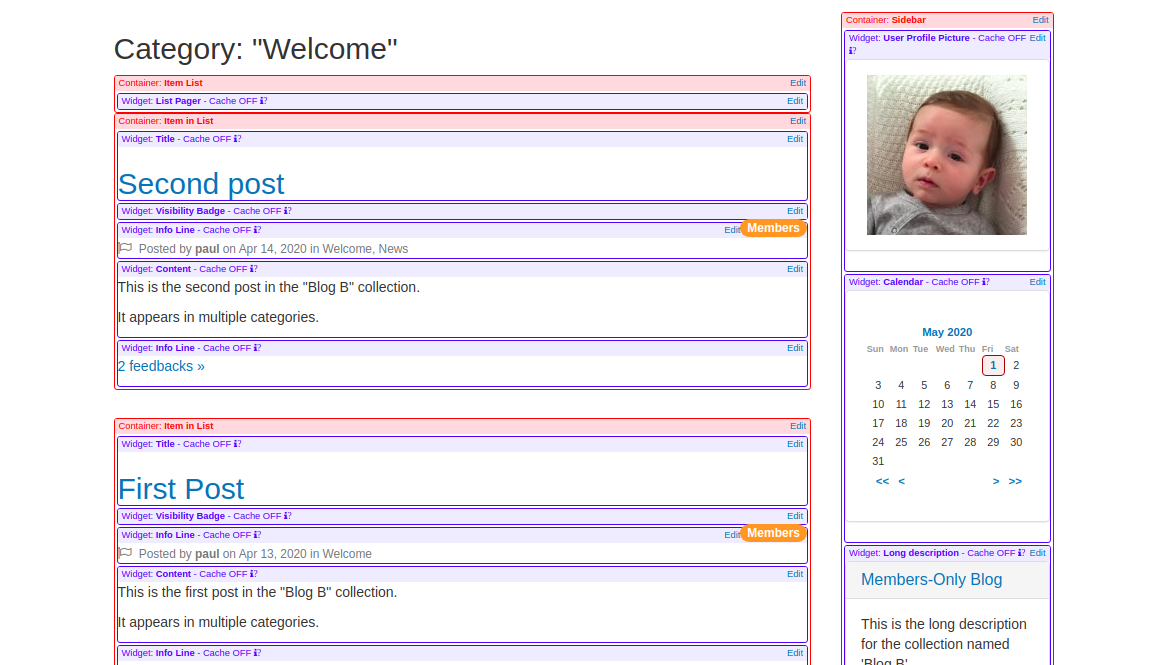 Other Variation
This disp also has a variation where it displays a cat intro (disp_detail=posts-topcat-intro).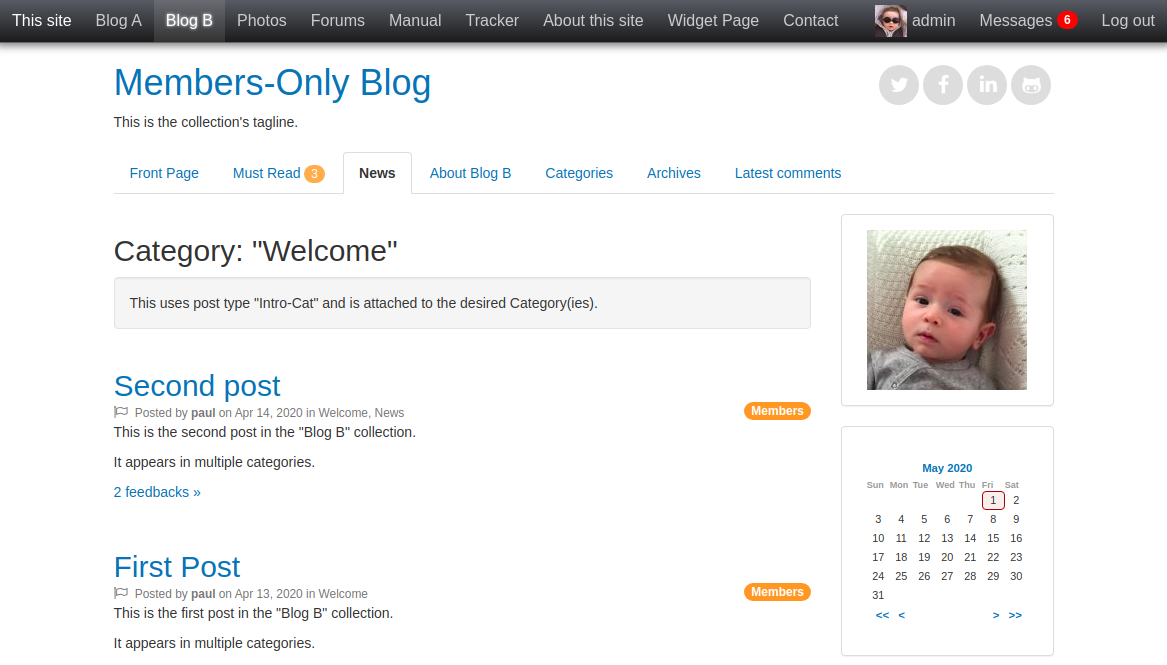 Tip: We can fully customize how this disp variation will look by creating or replacing the _posts.disp.php file in the currently used skin's folder.