disp_detail = posts-default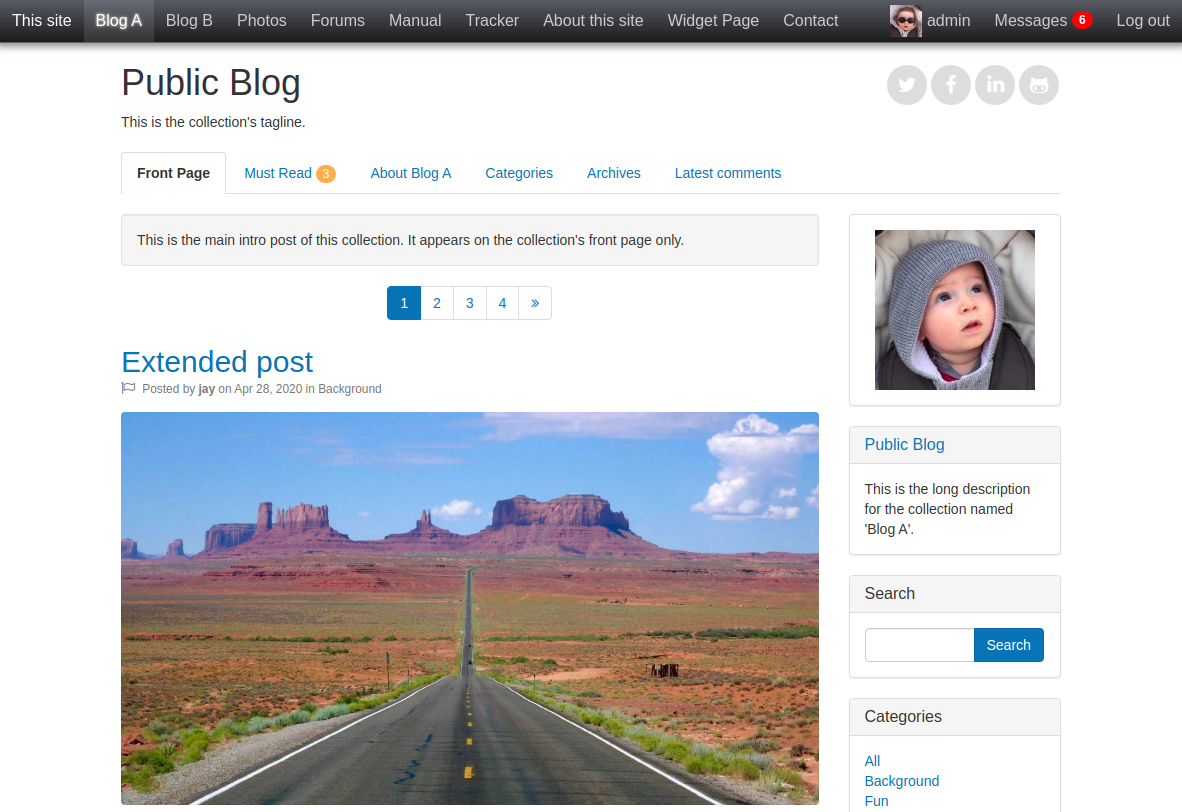 This is the same as disp = posts (List of Posts / Items) but $disp_detail is set to posts-default if we are on the front page of the current Collection.
This happens if you set your front page to display Recent Posts in Features > Front Page.
This allows having a slightly customized view of the posts list when it is used as the front page of a collection.
Default Container and Widgets
Below is the default main Container and Widgets of this $disp_detail that comes with b2evolution. Yours may look different depending on the particular skin in use and the widgets currently installed and how they are configured.
Other Variations
This disp also has a variation where it displays no intro post: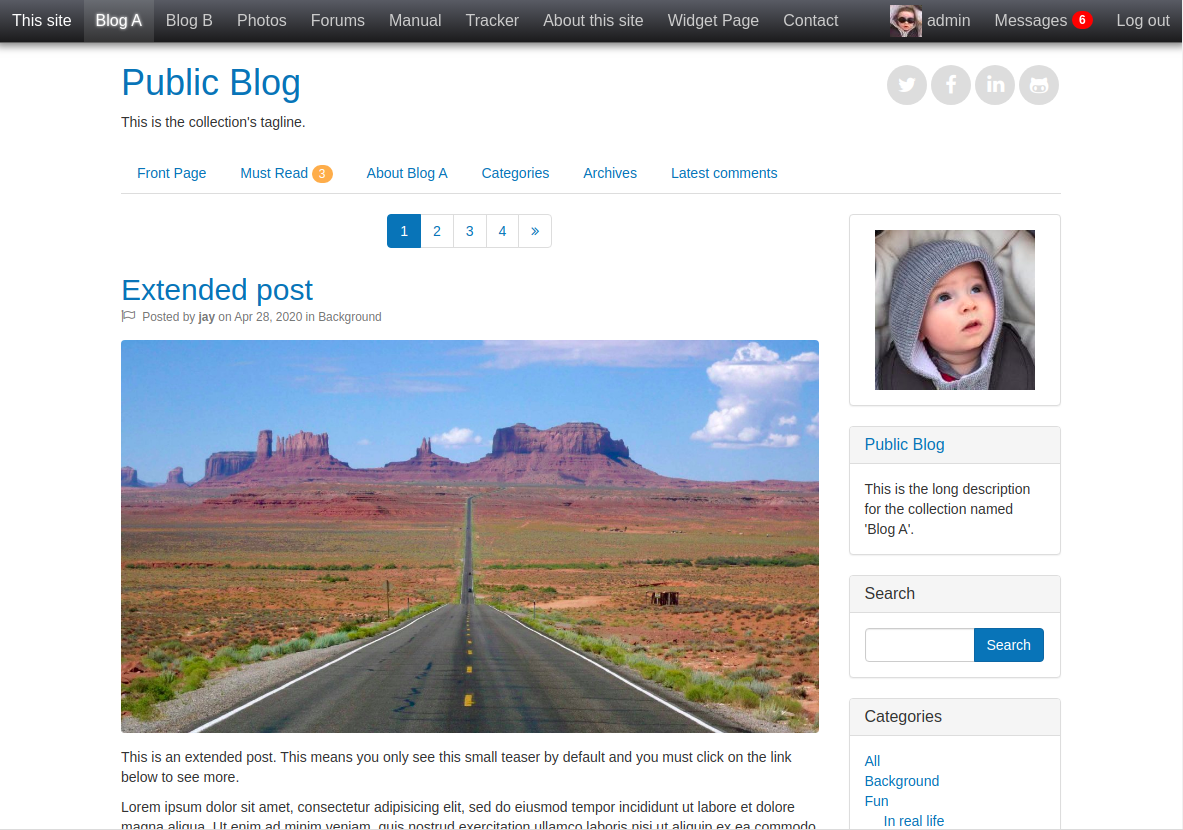 And a variation where a featured post is displayed (when there is no intro post):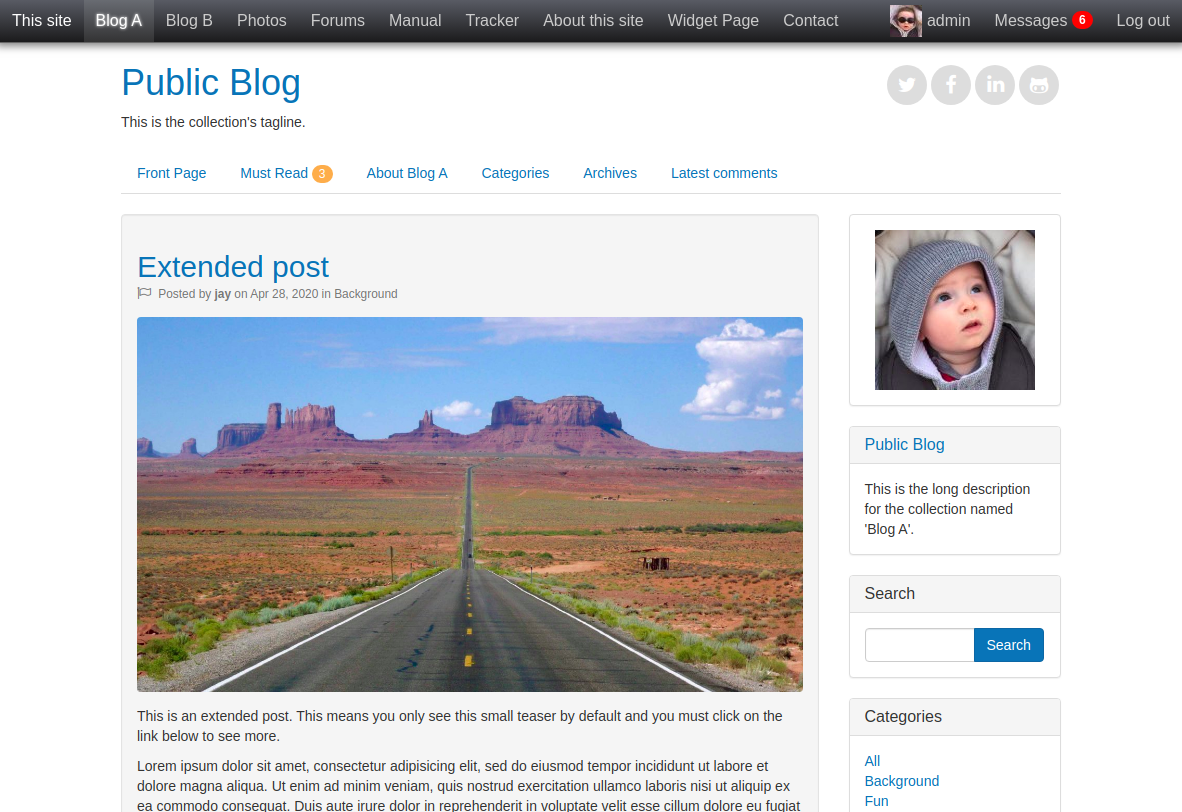 Tip: We can fully customize how this disp variation will look by creating or replacing the _posts.disp.php file in the currently used skin's folder.