The In-skin Edit Screen is the easiest way to edit content, but it may not be available in the Evo Skin you are currently using.
Turning on In-skin Editing
By default, the In-Skin Edit Screen is not turned on. You can turn this option on by navigating to Blogs > Settings > Advanced > In-skin Actions Panel.


Accessing In-skin Edit Screen
There are two ways to access the In-skin Editor through the Back Office. If your dashboard screen is currently open, you can view your blog by clicking on 'See' located at the left of the top menu.

While viewing the blog, choose the post that you want to edit by clicking on the title. Once open, you will find the edit option at the bottom of the post; clicking 'Edit' will open the In-skin Edit Screen.
Alternatively, you can also access the In-skin Editor by opening the post you want to edit in the Back Office and navigating to the 'In Skin' tab.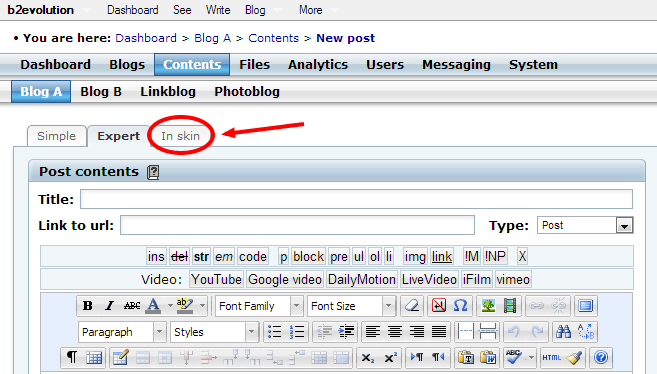 Parts of the In-skin Edit Screen
Similar to the edit screens available through the Back Office, the In-skin Edit Screen also allows you to assign tags, choose post visibility and add categories.
The Text Box
While some of the features the other two editing screens offer are not available, the In-Skin Editing Screen still provides basic editing capabilities. Using the toolbars, you can add hyperlinks, embed images and videos, format text and use tags for faster editing.
Visibility and Sharing Options
The visibility and sharing options provided through the In-Skin Edit Screen allow you to choose who can read your blog post.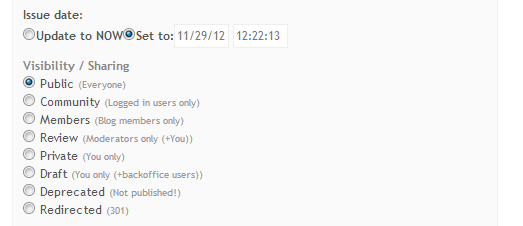 Choosing a Category
To publish your post, you must choose a main category; you can assign the post to multiple extra categories. Additionally, if you don't see the correct category you can also add a new one, as well.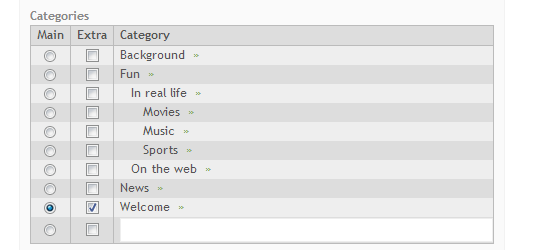 Text Renderers, Tags, and Attachments
Adding tags to your post will make navigation easier for your readers; type the desired tag in the box and hit 'Enter' to finish.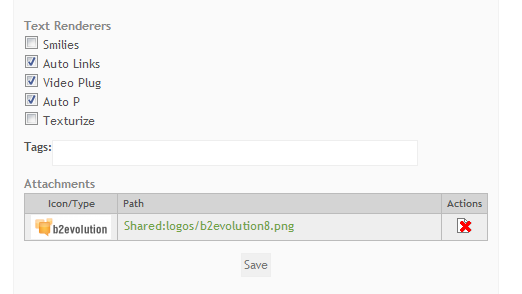 Advanced Editing
You can access further editing options by clicking on the 'Advanced Editing' button, which is located at the top right of the screen. Doing so will take you to the Back Office editing screens: the Simple Edit Screen and the Expert Edit Screen.