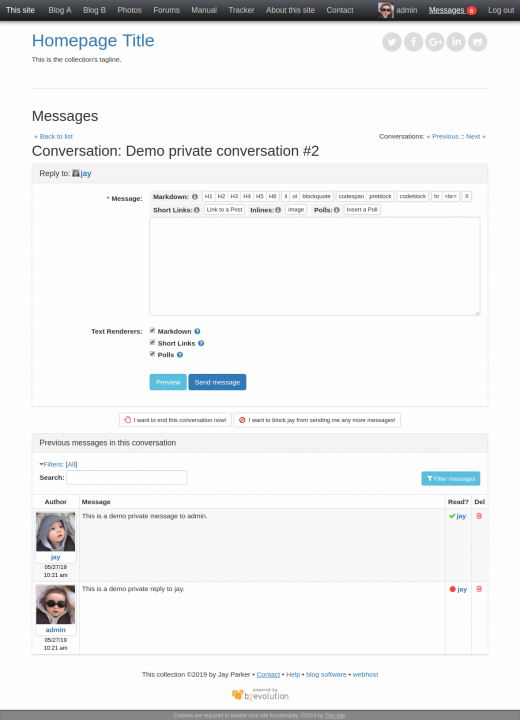 This Disp is used to display the list of messages in a private conversation. This disp requires an additional thrd_ID= param.
If the request conversation is not found, this disp may also warn about spam threads which may have been deleted by the admin.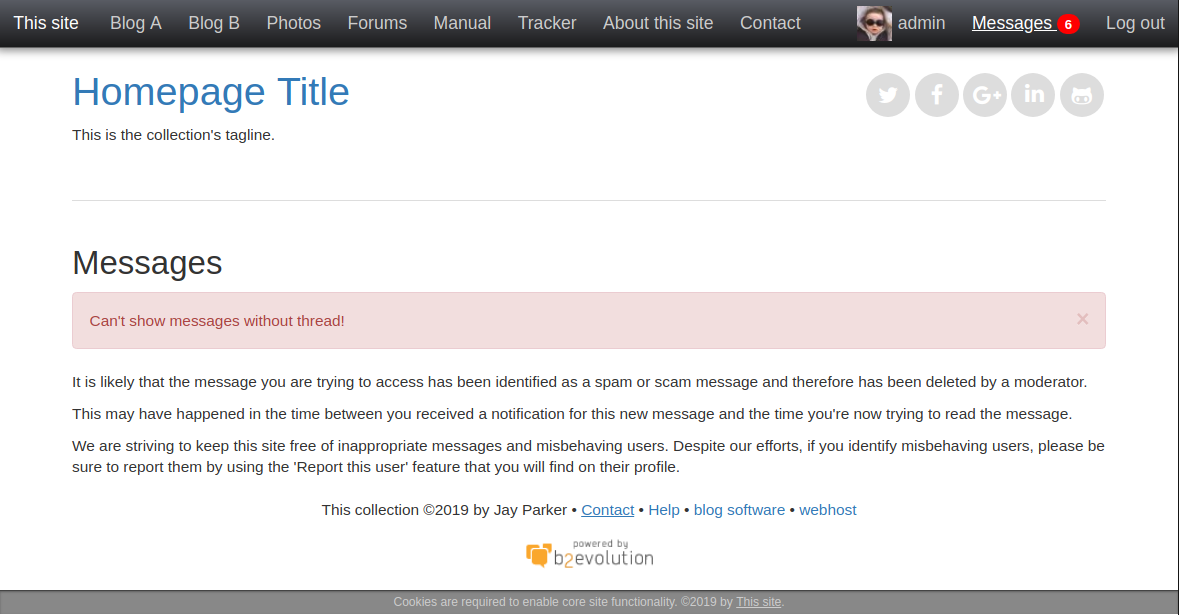 The display is influenced by the settings found in the collection Features > Other > Messaging Panel.
This, of course, only applies as long as the particular skin you are using doesn't completely override the behavior of b2evolution's default disp=messages handler.
Default Container and Widgets
By default, this disp does not display a specific widget container. Yours may look different depending on the particular skin in use, the widgets currently installed and how they are configured.
Tip: We can fully customize how this disp will look by creating or replacing the _messages.disp.php file in the currently used skin's folder.