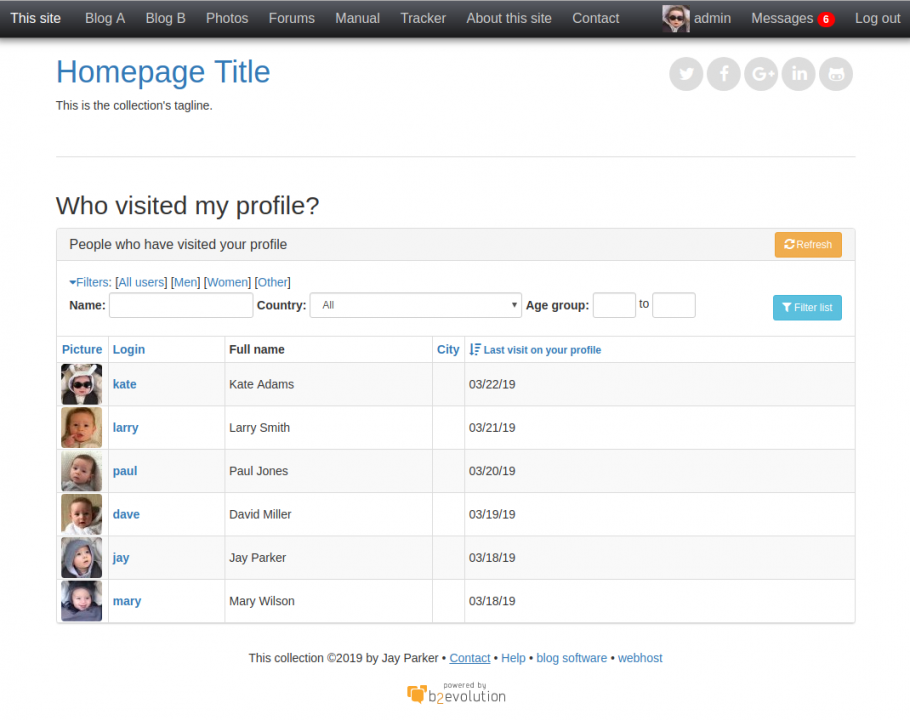 This Disp is used to show a list of Users who has visited the currently logged-in user's profile.
The Enable visit tracking setting must be checked in the Visit Tracking panel to enable this display.
Default Container and Widgets
By default, this disp does not display a specific widget container. Yours may look different depending on the particular skin in use, the widgets currently installed and how they are configured.
Tip: We can fully customize how this disp will look by creating or replacing the _visits.disp.php file in the currently used skin's folder.