Note that comments can be disabled at the Post level, the Post Type level or the Collection level.
When comments are enabled, you will see something like this under each post:
Logged-in Users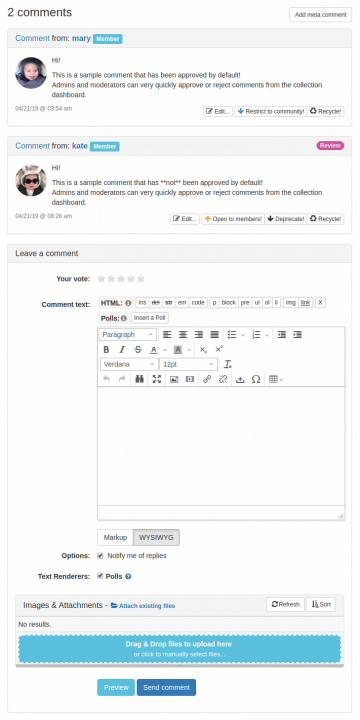 Anonymous Users
For anonymous users the form will be different: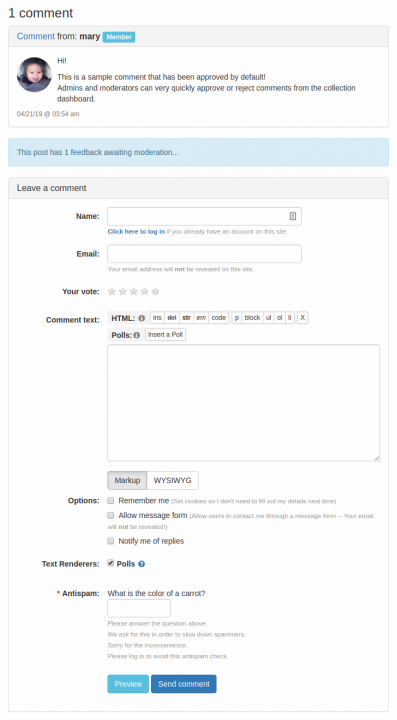 The options are:
Remember me: cookies be placed on the visitor's browser to remember his name and email address.
Allow message form: an icon will be display which will allow other users/visitors to contact the comment author through a message form
Note that in this case we also have a captcha plugin installed which requires to user to answer a question to prevent mass spam.
Anonymous users cannot add attachments to comments by default. You can change this in the Feedback Options Panel panel under the collection's Comment Features.
Meta Comments
Meta comments are a private discussion between editors and moderators. Meta comments are never public.
If meta comments have been added, the "Add meta comment" button will be replaced by a badge like this: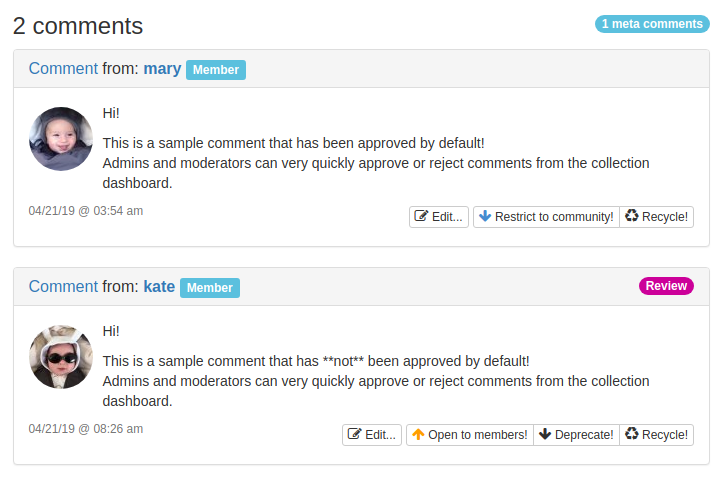 Click the badge to see the meta comments in the Back Office.