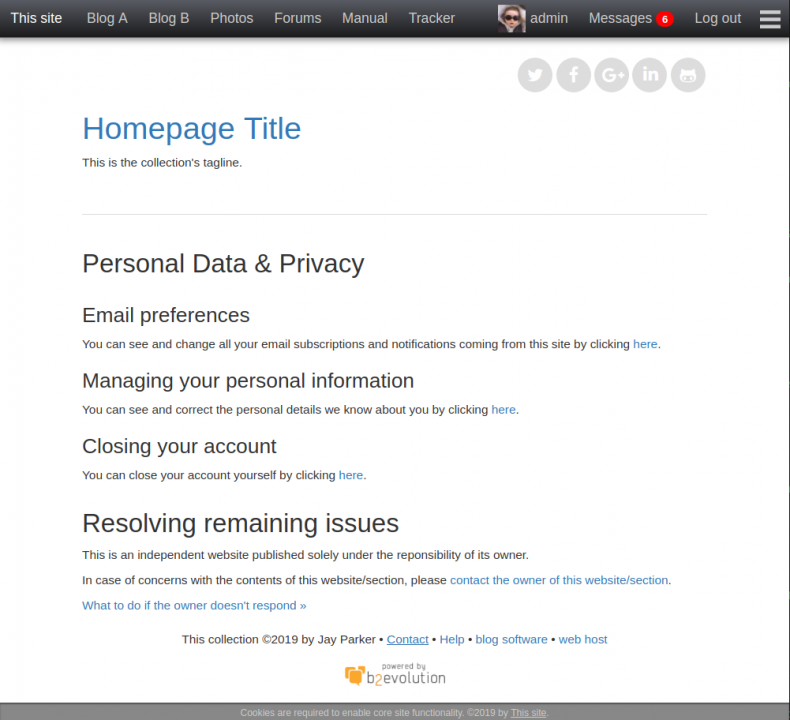 This Disp is used to display a help page for Visitors having an issue with the site.
These are the help resources displayed in this disp by default:
Link to view and change email subscription and notifications coming from the site.
Link to view and manage personal information about the user.
Link on how to close a user's account in this site.
Suggestions on how to contact the site owner.
The default text displayed on this disp is generic but it can be customized by editing the Post/Item displayed by the Content Block Widget in the Help container. See below section.
This, of course, only applies as long as the particular skin you are using doesn't completely override the behavior of b2evolution's default disp=help handler.
Default Container and Widgets
Below is the default main Container and Widgets of this $disp that comes with b2evolution. Yours may look different depending on the particular skin in use and the widgets currently installed and how they are configured.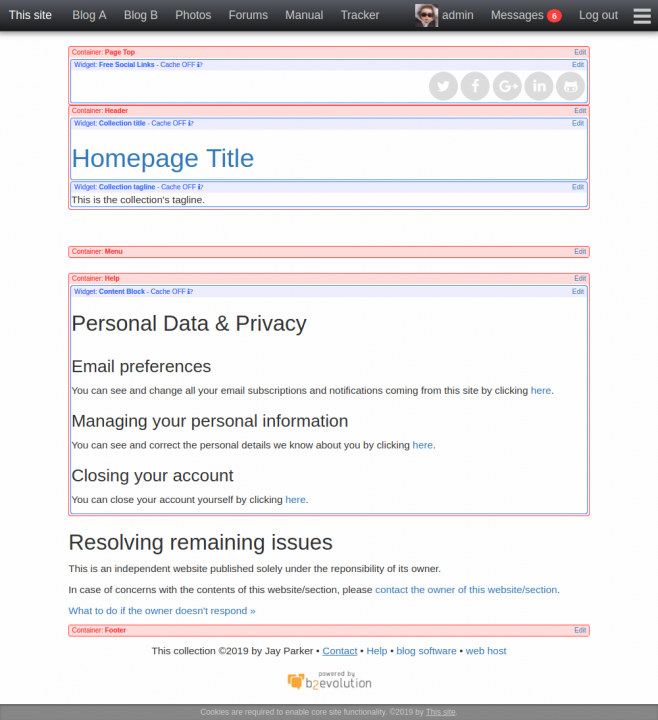 Tip: We can also fully customize how this disp will look by creating or replacing the _help.disp.php file in the currently used skin's folder.