This Disp is used when the current collection is private and the current User is not allowed to access it.
Collections can be made private through the Collection Permission Settings.
This, of course, only applies as long as the particular skin you are using doesn't completely override the behavior of b2evolution's default disp=access_denied handler.
Default Container and Widgets
Below is the default main Container and Widgets of this $disp that comes with b2evolution. Yours may look different depending on the particular skin in use and the widgets currently installed and how they are configured.

Customizing the Access Denied message
We can make some simple customization to the message displayed in the access denied page just by editing the settings of the default widgets.
In your collection's Widget List, locate the Content Block (Access Denied) widget inside the "Access Denied" container:


In the widget settings, you can specify the ID or the slug of the content block to display. You can also edit the text of the existing content block by clicking on the edit link after the Item ID or Item slug fields. For more information on configuring this widget, please see: Content Block Widget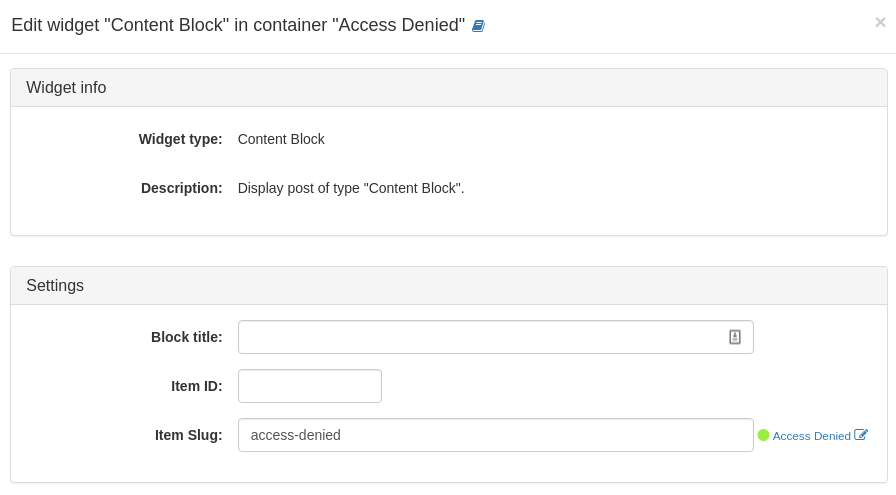 In this case, we opted to edit the currently used content-block by clicking on the edit link. We modify the contents and then save it.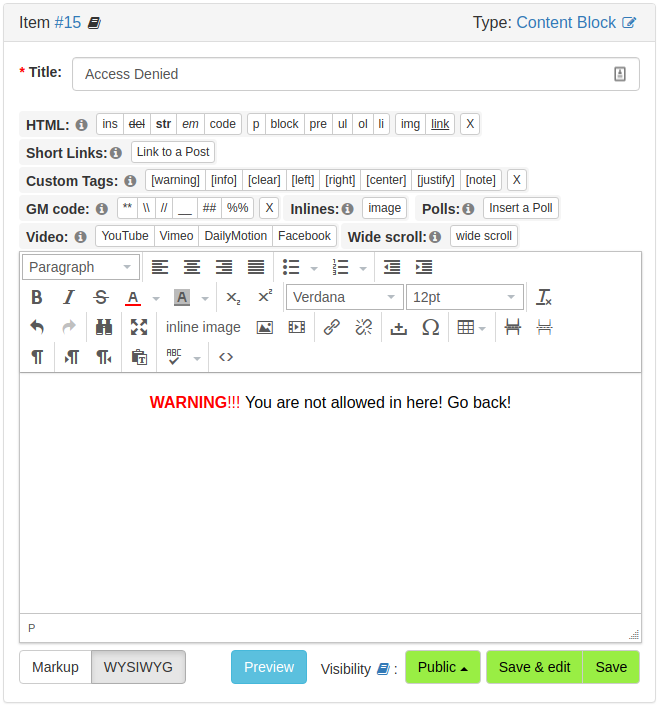 Below is the result of the customization that we just made:


Tip: We can also fully customize how this disp will look by creating or replacing the _access_denied.disp.php file in the currently used skin's folder.