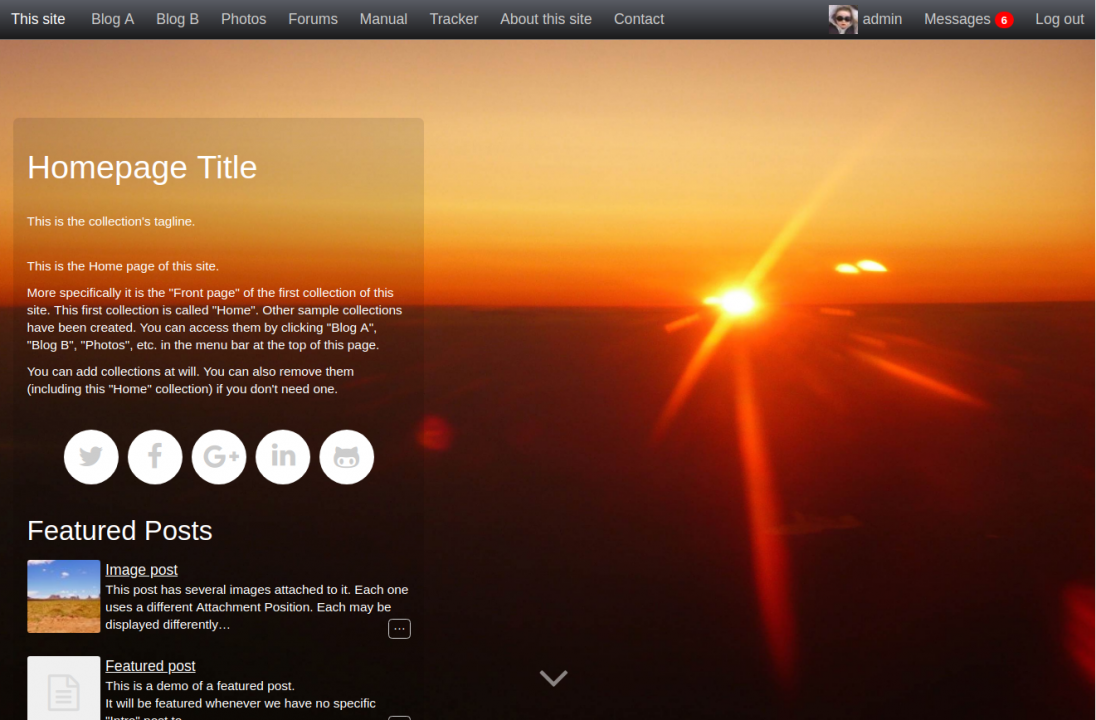 This Disp is used to display a special front page, which typically depends on the current skin you are using.
This is especially used by skins of type "Main" to display a nice home page for your web site. It's also used by collections of type "Manual" to display a special front page for the manual. More generally, it is used any time a skin wants to display a very customized home page, rather than a simple disp = posts (List of Posts / Items) for example.
To display such a special font page, the collection must be configured to do this in Features > Front Page.
Default Container and Widgets
Below is the default main Container and Widgets of this $disp that comes with b2evolution. Yours may look different depending on the particular skin in use and the widgets currently installed and how they are configured.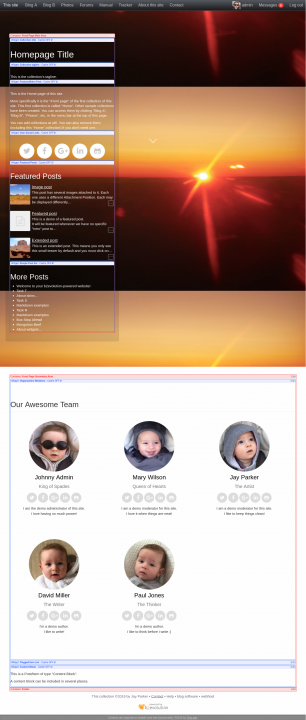 Tip: We can also fully customize how this disp will look by creating or replacing the _front.disp.php file in the currently used skin's folder.