Flagging Items
Flagging Items
Logged-in users can flag Items that they wish to "save" for later review. This is similar to putting a bookmark on that item. A flag is an individual user data so users can each have a different list of flagged items.
To flag an item, simply click on the flag icon

that is normally found near the title of the item. The icon acts as a toggle to the flagged status of the item for the current logged-in user.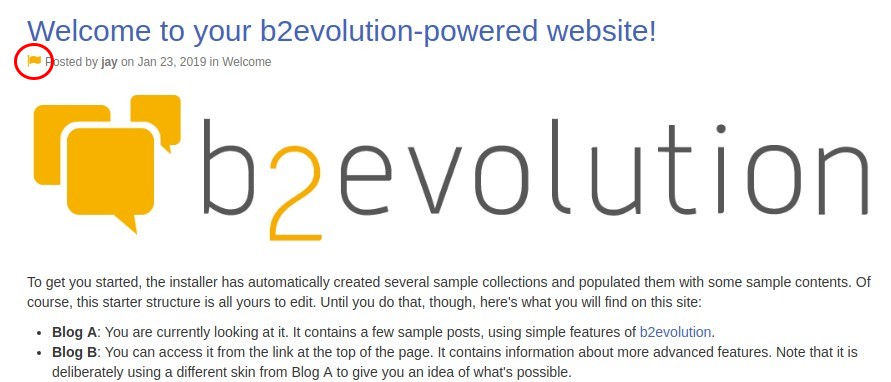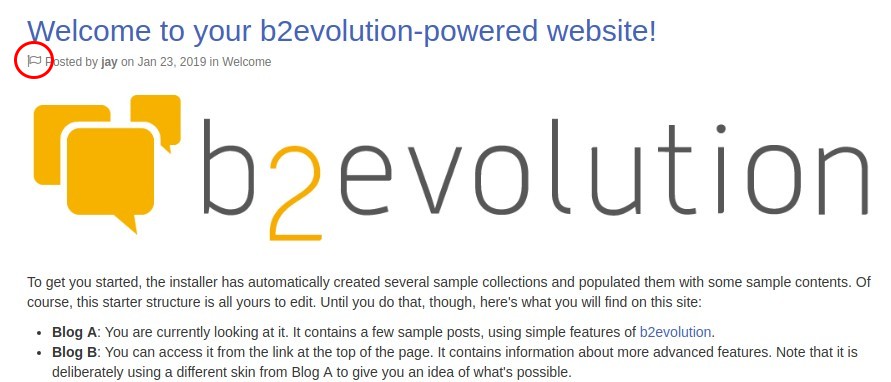 Flagged items are usually displayed as a list by the Flagged Item List Widget.
Created by fplanque • Last edit by winskie on Feb 01, 2019