Logged-in users can flag Items that they wish to "save" for later review. This is similar to putting a bookmark on that item. A flag is an individual user data so users can each have a different list of flagged items.
To flag an item, simply click on the flag icon

that is normally displayed as part of the Info Line Widget in the Item Single container. The icon acts as a toggle to the flagged status of the item for the current logged-in user. You may need to add or enable the Info Line Widget in the Collection >> Settings >> Widgets.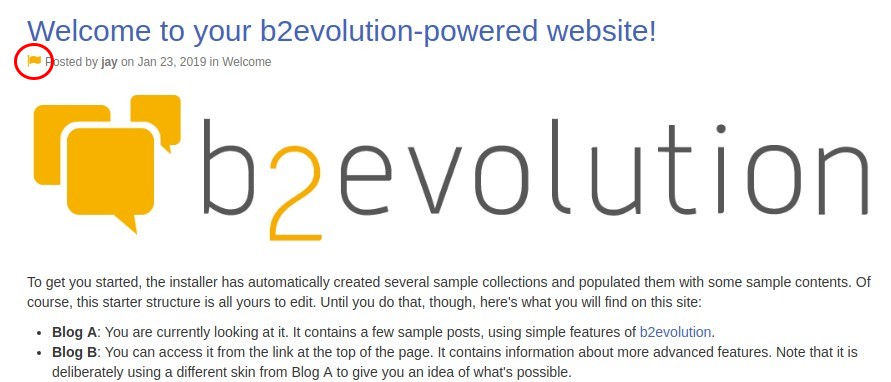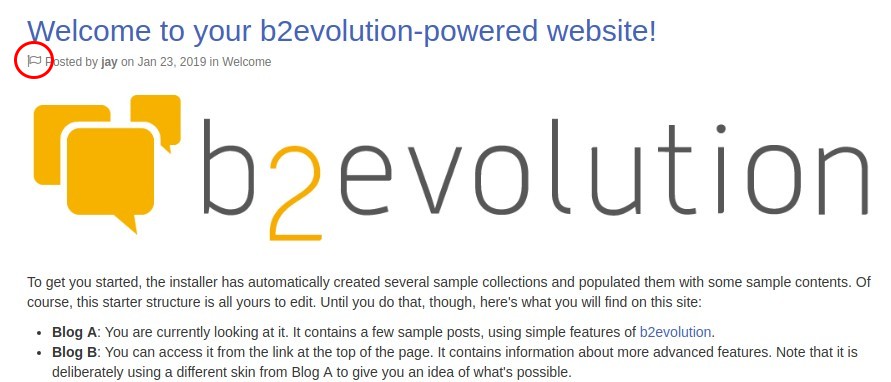 Flagged items are usually displayed as a list by the Flagged Item List Widget.