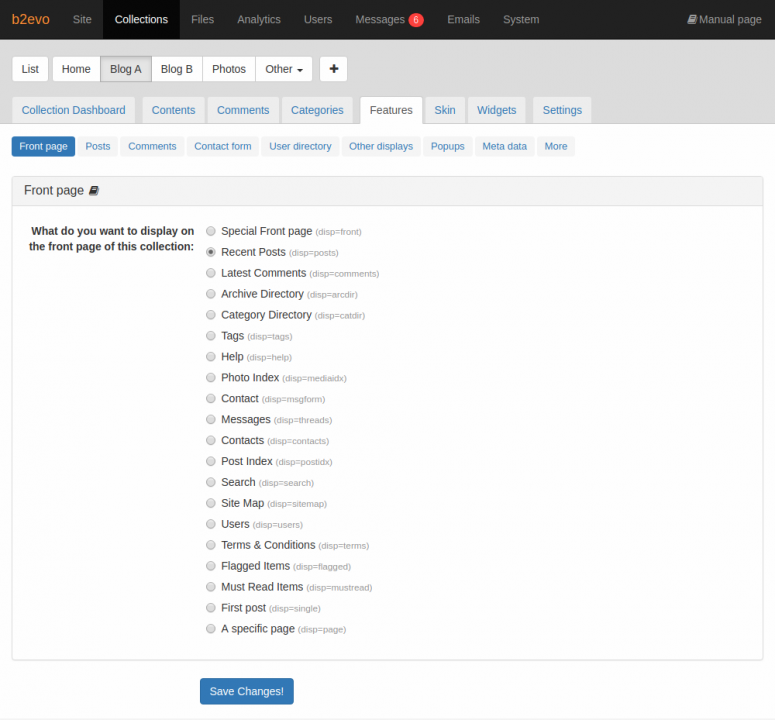 You can select what to display as the front page of the collection in this screen. If the collection is your default collection, this impacts the front page of your site (home page).
By default, collections like blogs display a list of most recent posts on their front page. But for other collection types such as forums or a manual, it makes sense to display something else more suitable, usually a custom front page.
Additional Technical Information
The first option will call the _front.disp.php template. This template will typically include a container named Front Page Main Area which will let you easily customize what appears on your front page.
The Forums skin has a very specific _front.disp.php template.
Front page detection is done in the file _blog_main.inc.php
$is_front will be set to true
We are considered to be on the front page if no specific $disp has been requested through extra-path or through request params like p or title or cat, etc.
For more information on the different displays available as a front page please see: Disp Reference