A Collection is the generic term used in b2evolution to define a collection of Posts/Items/Articles/Topics/Manual Pages/etc. that are bound together to form a Blog, Forum, Online Manual, etc.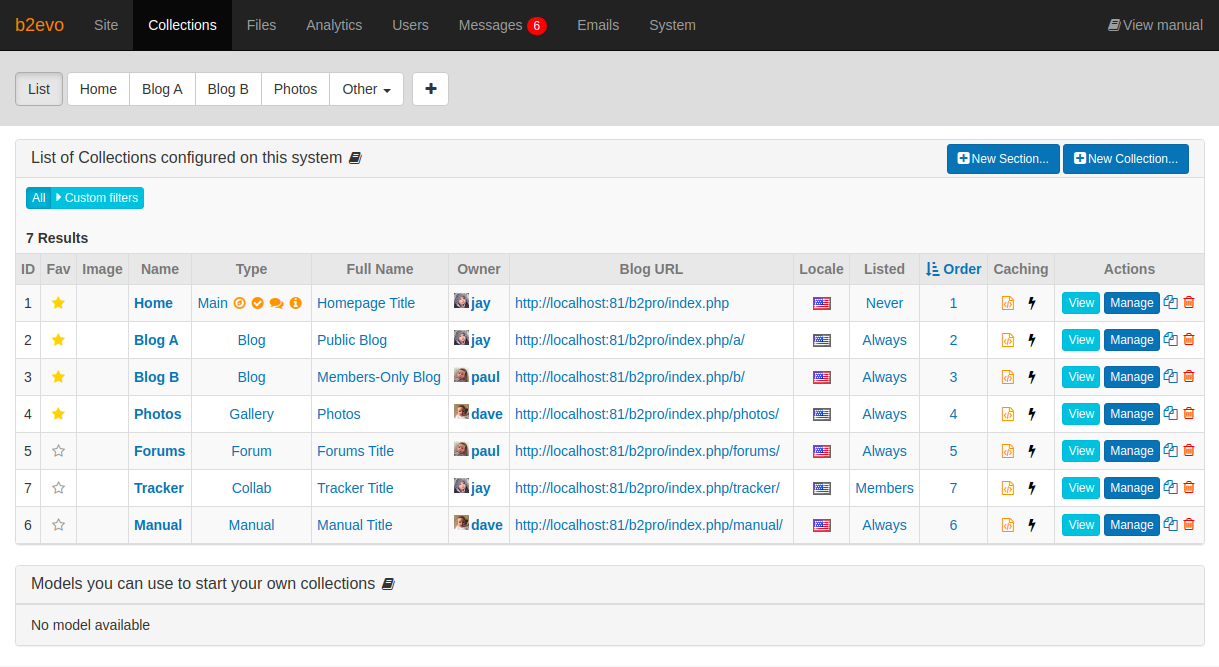 By default, each of your Collections also becomes a Section of your website (unless you configure it otherwise).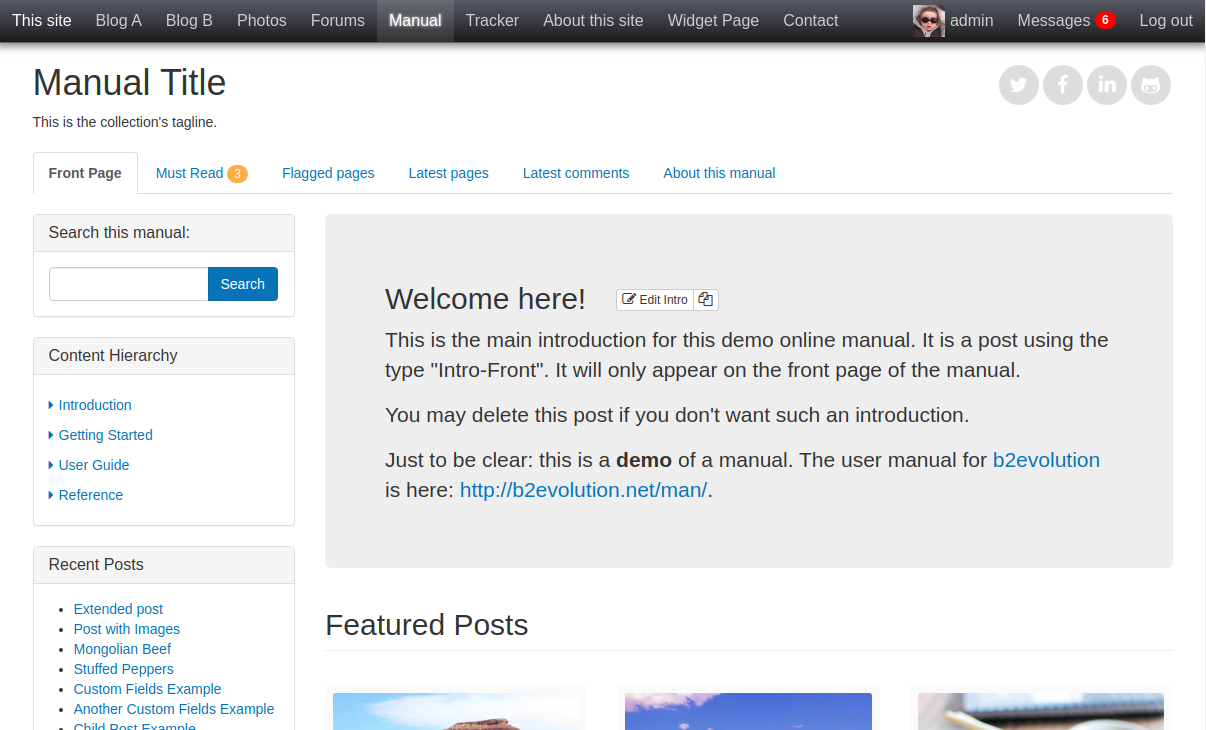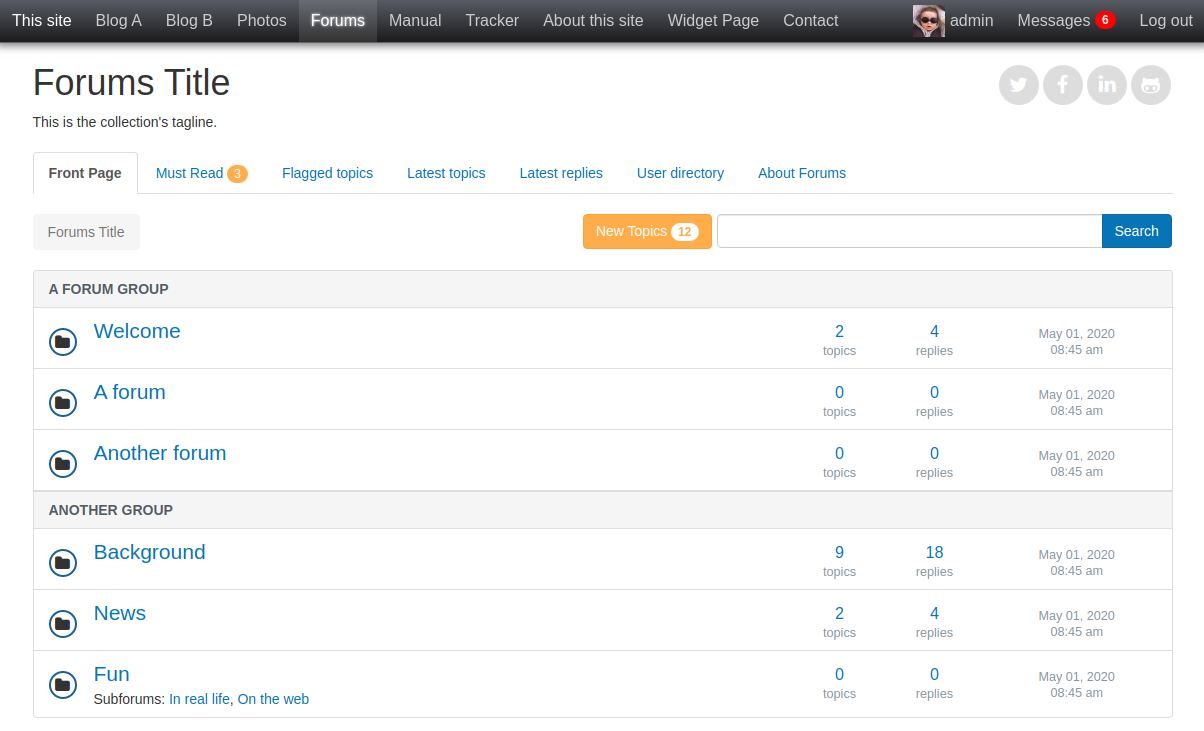 All collections (Blog, Forum, Online Manual, etc.) use the same data structures and management rules. They can differ in presentation and some settings like the display order of Posts and the available Item Type to name a few.
A collection contains Categories which in turn may contain nested Sub Categories. Categories can also (and that is their main purpose) contain Posts of different kinds.