Universal Item List Widget
Universal Item List Widget
The Universal Item List widget can list posts in a variety of ways with different filters, sort orders and groupings which makes it incredibly versatile for displaying all kinds of lists in your sidebar.
Of course, it can also pull data from another collection and you can stack as many of these lists as you want on your page.
This widget virtually allows you to list anything, anywhere and in any form.
This widget is actually the parent widget of many more specific – that means: simple – widgets.
Settings
Styling
If you are developing skins, you can prepare styles for many different usages of this widget as the widget will add classes to the evo_widget container depending on its settings. This allows to apply to different CSS styles depending on the widget settings.
Example: get ad posts and display them as clickable picture in the sidebar.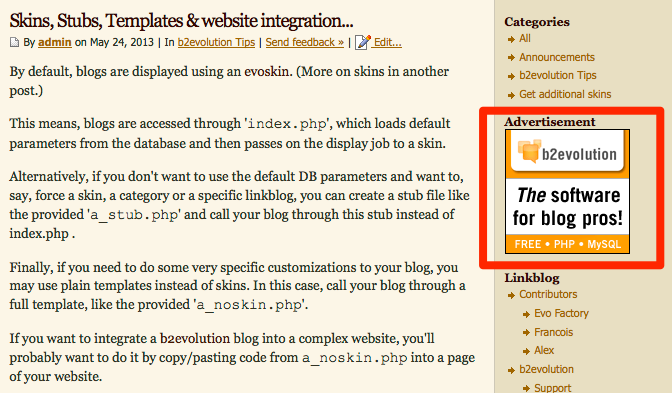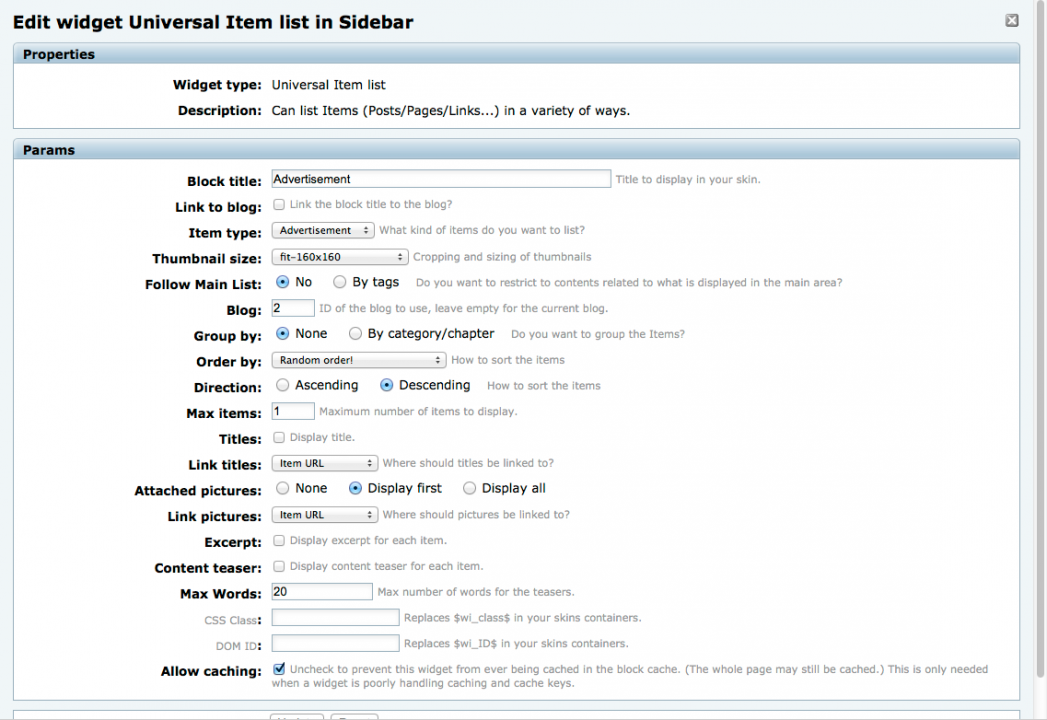 Created by fplanque • Last edit by fplanque on Nov 17, 2015