Category Content List widget
Display the contents (sub-categories and posts) of the current category (or collection root).
Settings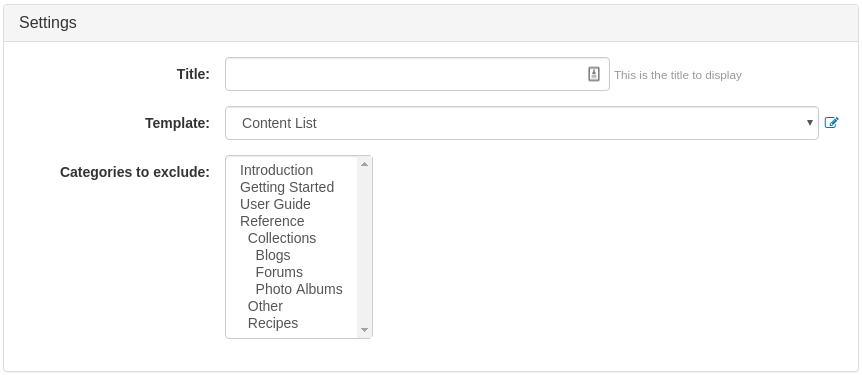 Title: specify the title that you want this widget to display in your collection.
Template: select the Quick Template with context content_list_master to use when displaying the content of this widget.
Categories to exclude: select the categories to exclude from the list.