How to View & Edit your User Profile
Through the Evo Bar
If a User has sufficient permissions to see the evoBar, note that it always includes a link to go direclty to the Front-office User Profile.

Clicking on your profile picture or login will lead you to your User Profile (disp = user).
Notice that the drop-down menu from the evoBar also gives you direct links to the various Edit tabs of your profile.
Through the Site-Wide Navigation Menu

If you have a site-wide Navigation bar on your site, you will likely find a link to your user profile located on the right side of the header bar.
Other
Any skin may include a link to the user profile through a Menu Link Widget.
Clicking on your username or profile picture anywhere you see it will generally lead you to your user profile.
Once you see your profile
Once you see your user profile, you will also see one or two blue buttons on it, allowing you to edit your profile in the Front-Office or also in the Back-Office (if you have sufficient permissions for this).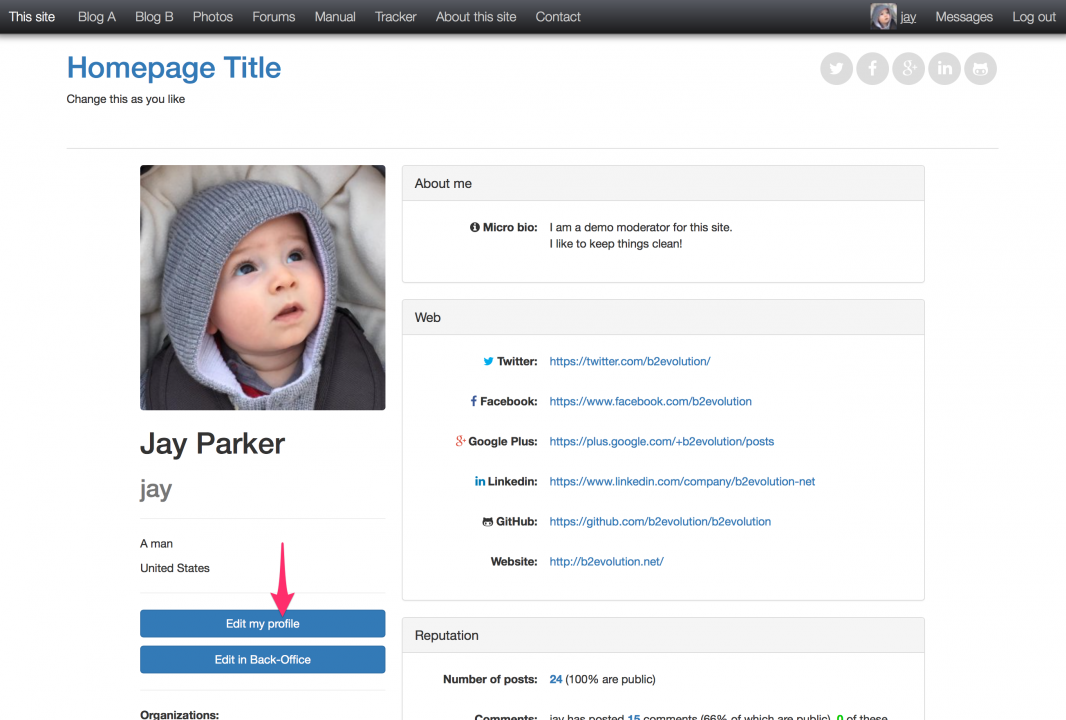 For more information
All the screens allowing to edit your profile are detailed here: User Profile Disps.