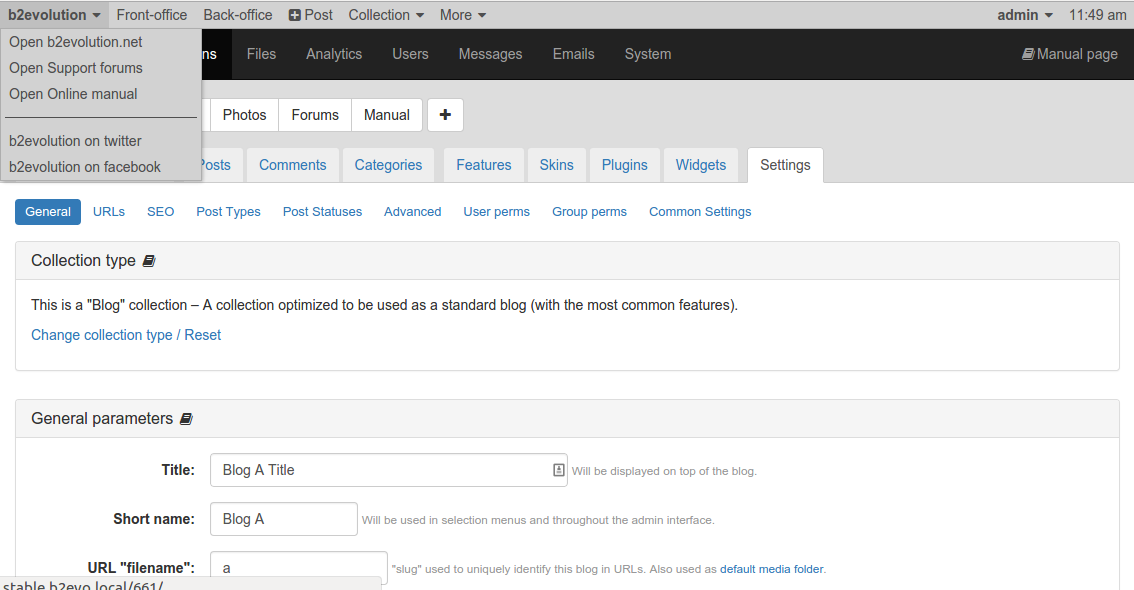 1. Getting Help Through the Dashboard
The first place to look for help is located on the top left corner of your dashboard. Hover over the b2evolution tab on the menu, and you'll see a drop-down menu that contains links to open the following support portals:
When having difficulty troubleshooting, the first point of reference should be the online user manual; this is where the official support documentaion for b2evolution can be found.
Help Icons
When the online help feature is enabled, help icons are displayed next to certain features within b2evolution. Clicking on these links will open the relevant help topic from the online user manual in a new browser window.
Page manual link
There is a direct link to an online manual page related with the view that you are currently looking at. When this page is already created in the online manual, then the text next to the icon is Manual page. When the manual page has not been created yet, the text next to the icon is: View manual. The Page manual link icon is located at the top right corner.
2. Troubleshooting Using the Forum:
The official b2evolution forum can also be used to obtain help when you're looking to troubleshoot a specific problem. When you first access the forum, it's important to search for existing threads that address your problem first. Many support questions have already been covered in detail.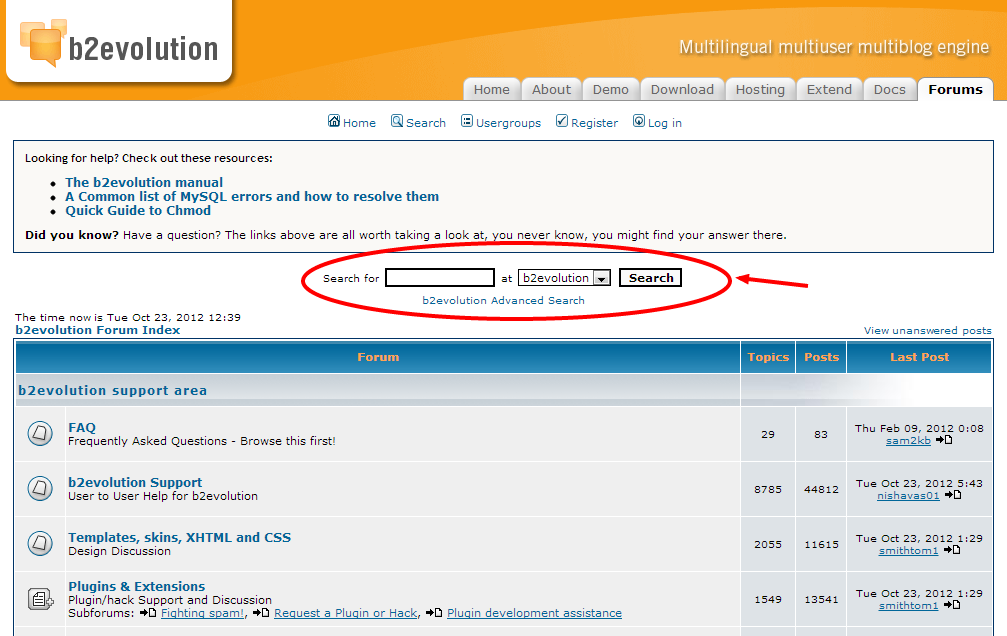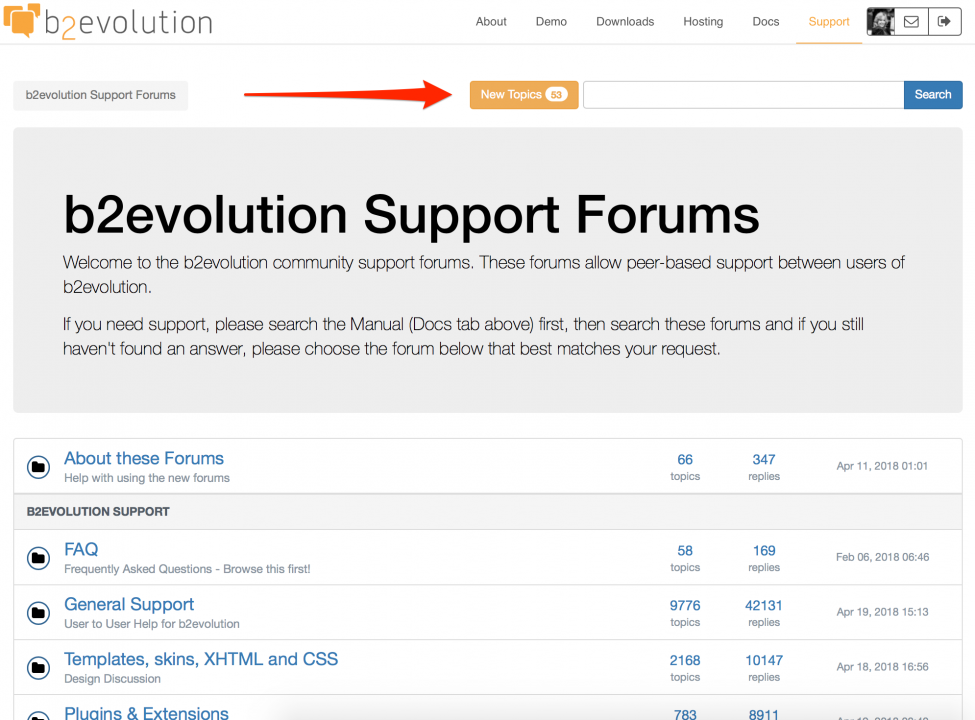 Here are some links to common user problems:
Frequently Asked Questions:
User to User b2evolution Support:
Important note: When you are requesting support on this board, it's imperative to include which b2evo version you are using, as well as the URL you are having difficulty with. Without that information, other users will not be able to help you troubleshoot.
Plugins & Extensions:
Important note: Many plugin authors offer support on the main forum; however, others may have their own support portal that they would like you to use instead. Please refer to the readme.html file included in the plugin folder to find out where you should look for support.
Here are the main support threads for some of the most common plugins used:
If you have a suggestion for a specific plugin you would like to see please refer to this section of the forum: Request a Plugin or Hack.
When trying to add additional functionality to your blog, it is recommended that you code a new plugin as opposed to hacking the main code. You can get help here: Plugin Development Assistance.
Further Troubleshooting Tips:
If you think that you are experiencing a bug, you can post a report here: Bug Reports.