Working with Multiple Collections
The content below may not be up to date.
How to Use Multiple Collections
One of the main features of the B2evolution CMS is the ability to manage multiple blogs with a single installation on your domain. To get started, you will need to navigate to the main blog dashboard, which can be found by clicking on the "Blogs" tab found on the main dashboard menu.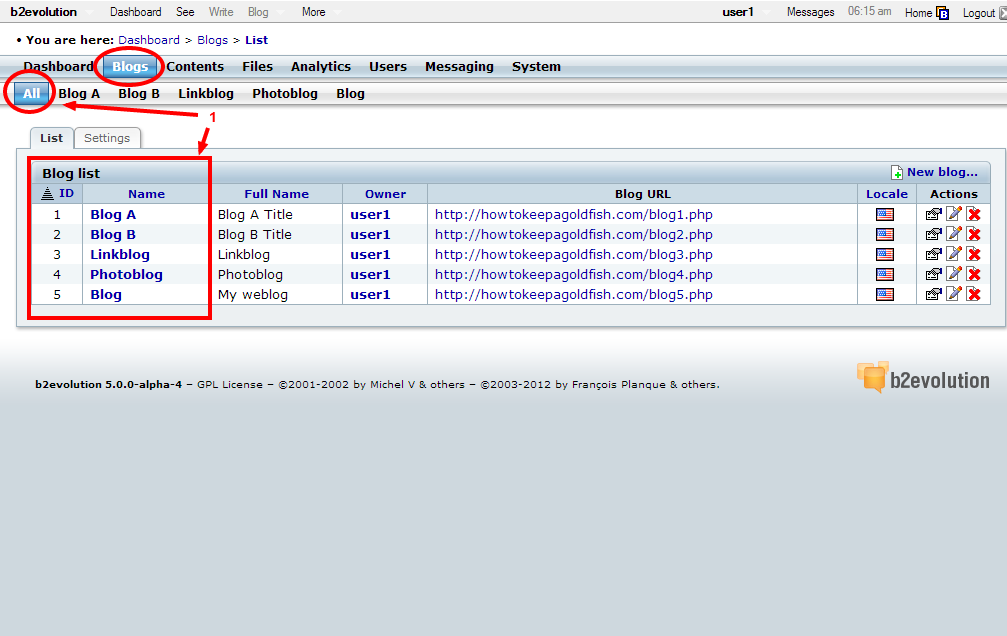 Once you are there, you will notice the "All" tab; this is where all of your current blogs are listed, and the main starting point to managing them (See Arrow 1). By default, you will have the following blogs already started after installing B2evolution for the first time:
Blog A
Blog B
Linkblog
Photoblog
Editing a Collection
You can edit the settings for each individual blog by choosing it from the blog list (See Arrow 2), or by clicking on the appropriate tab under the blog menu (See Arrow 3).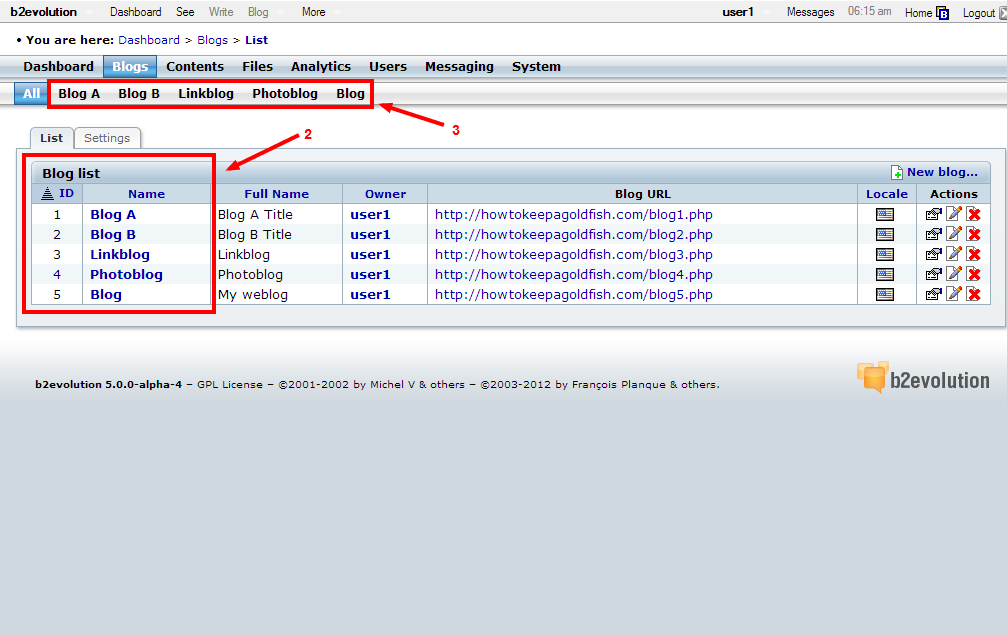 Creating and Deleting Collections
You can add more blogs, or delete the existing pre-started blogs, at any point by choosing the icon for the desired action while looking at the blog list (See Arrow 4).