How to edit your Personal Details
The content below may not be up to date.
Under the 'Identity' tab, you can edit your login and display name, as well as enter personal information like your location and age. With the exception of your login, all the information under this section is optional (See Arrow 5). It's important to note that your user login can only contain letters, digits and the following characters: '_' - so, keep that in mind when choosing a new user name.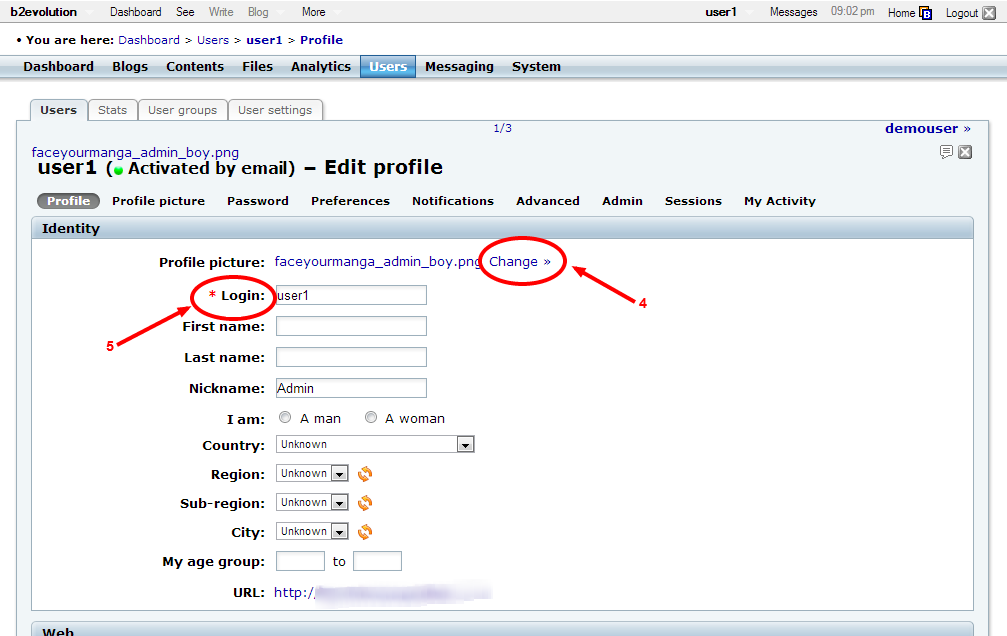 Following the 'Identity' tab, you will also find the option to include more information about yourself on your user profile, including your personal website, social networking profiles, your user role, and any additional information you feel is pertinent. If an orange arrow appears next to a line, then you have the option to visit the URL that you have entered to ensure it points to the correct location (See Arrow 6); the link will open in a new browser tab. You can add additional websites, social profiles, and roles by clicking on the green circle with the plus sign (See Arrow 7).