Current Item Filters Widget
This widget will display a list of currently applied filters on the current view of items in the collection. It will also have "remove" buttons to remove the filters we don't want to apply.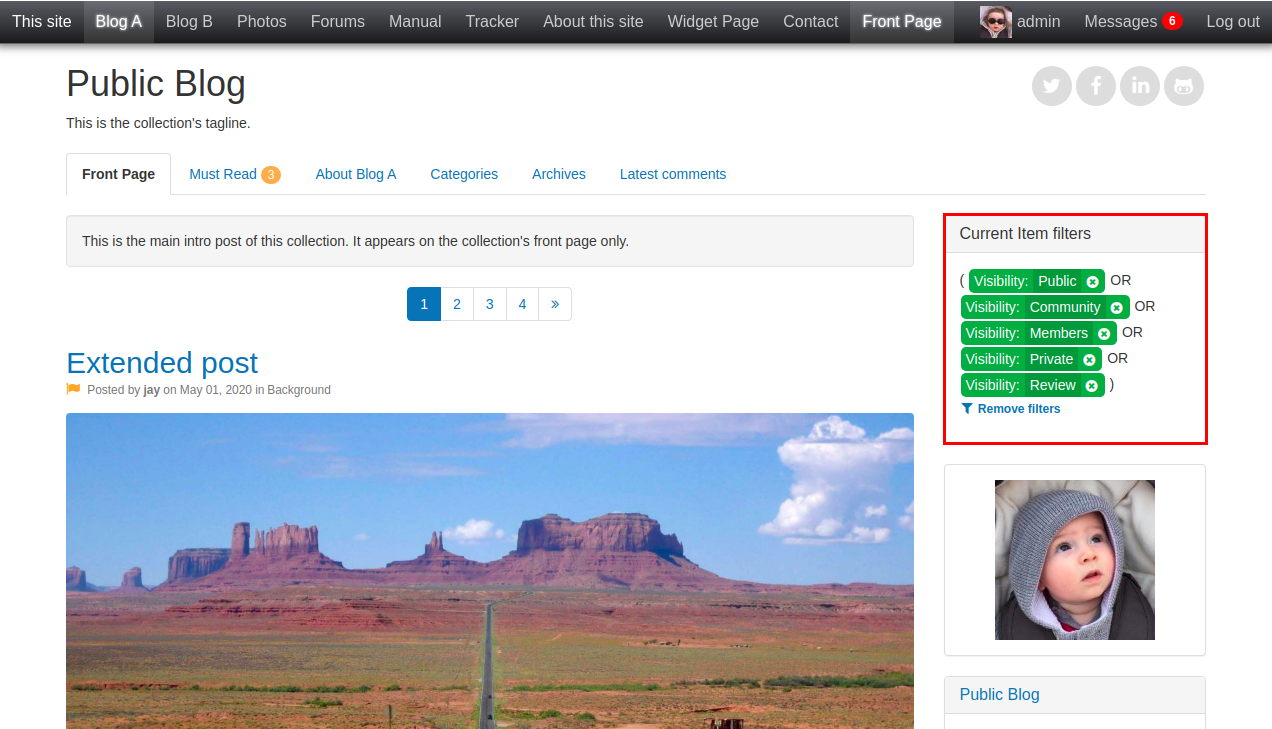 As an example, please refer to the screenshot above. The current filter widget indicates that only items that have the following Item Visibility are displayed:
Public
Community
Members
Private
Review
If we remove the Visibility: Public filter by clicking on the appropriate "remove" button, the list of items will reload and it will no longer include items that have their visibility status set to "Public".
Settings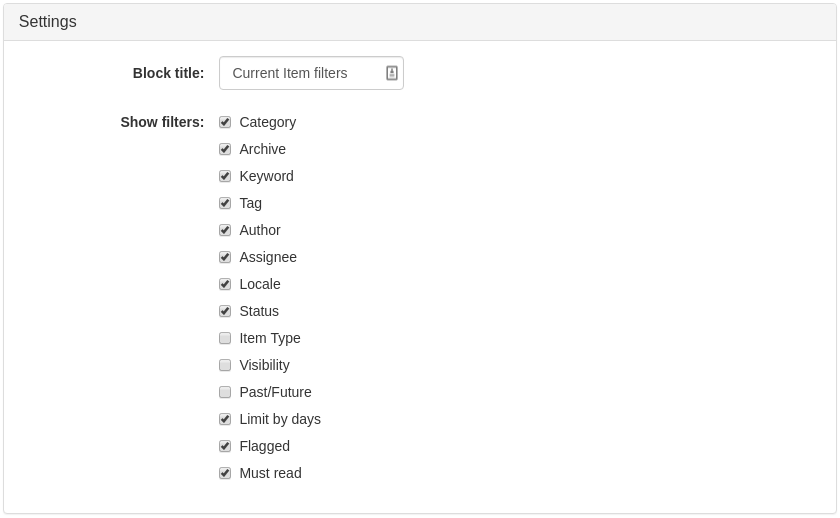 Block title: specify the title that you want this widget to display in your blog (default entry: Current filters)
Show filters: specify which applied filters should be displayed by the widget.