This widget displays a (hierarchic) list of all the categories of the current collection.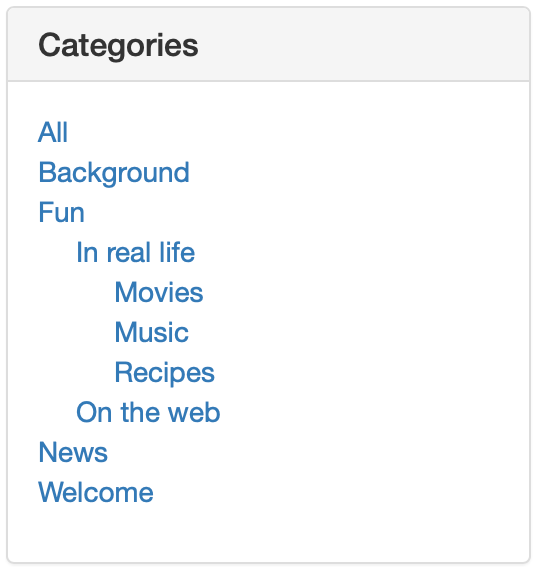 Clicking a category filters the posts on the selected category.
Settings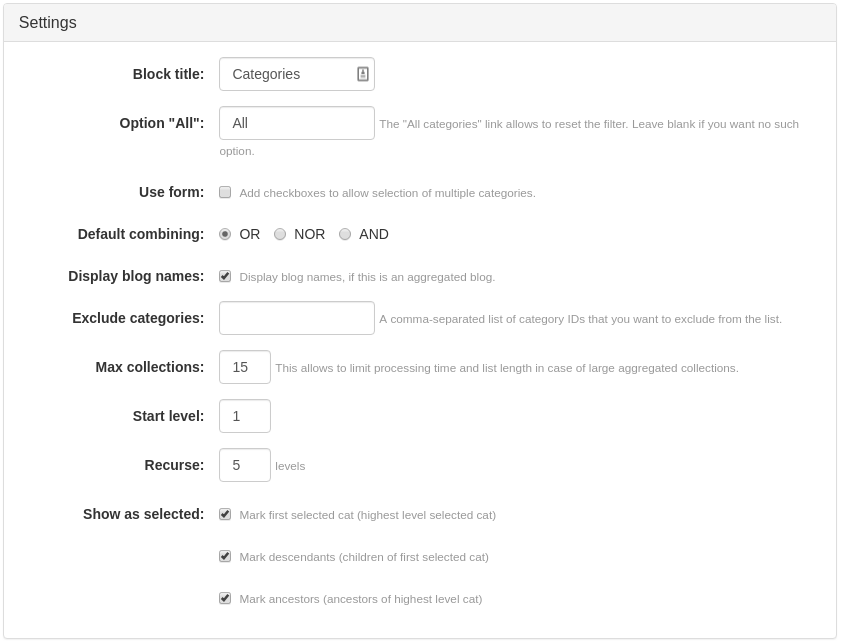 Block title: specify the title that you want this widget to display in your blog (default entry: Categories)
Option "All": shows and specify the text that you want for the "All categories" link (default entry: All). This option allows for resetting the category filter. You should leave this option blank if you don't want to use it.
Use form: allows you to display checkboxes to allow selection of multiple categories on the categories block (unchecked by default)
Default combining: allows you to specify how multiple categories are combined by default (default entry: OR)
Display blog names: allows you to display all the blog names in your collection (checked by default)
Exclude categories: allows you to specify a comma-separated list of category IDs that you want to exclude from the displayed category list (blank by default)
Max collections: defines the maximum number of collections to include in the list. This will limit the processing time and list length in case of large aggregated collections.
Start level: defines the starting hierarchical level to display (default entry: 1)
Recurse: defines the number of hierarchical levels to display (default entry: 5)
Show as selected: check if you want each item to show as selected.