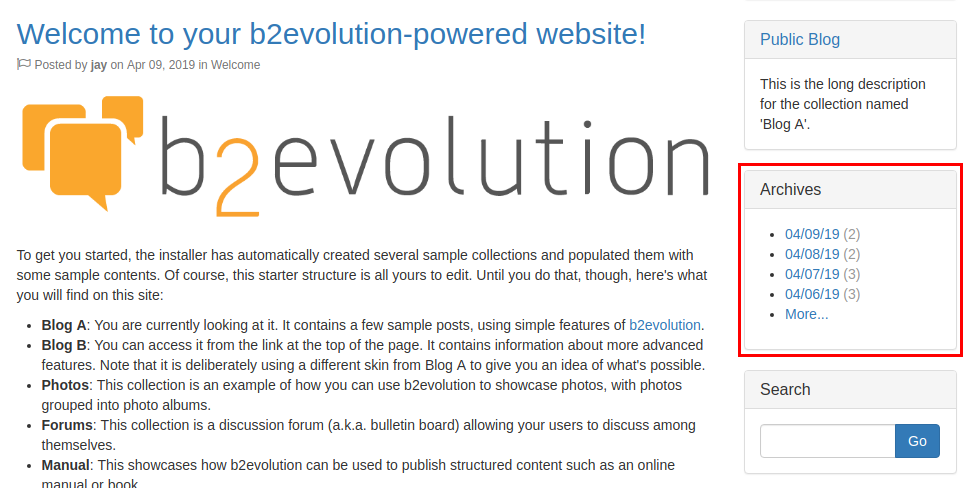 This widget displays a list of links to the archives. It links to monthly archives by default, but this is configurable.
Settings

Block title: specify the title that you want this widget to display in your collection (default entry: Archives)
Max items: maximum number of items to display.
Archive grouping: select how you want to browse the post archives. May also apply to permalinks.
Archive sorting: select how you want to sort the post archives.