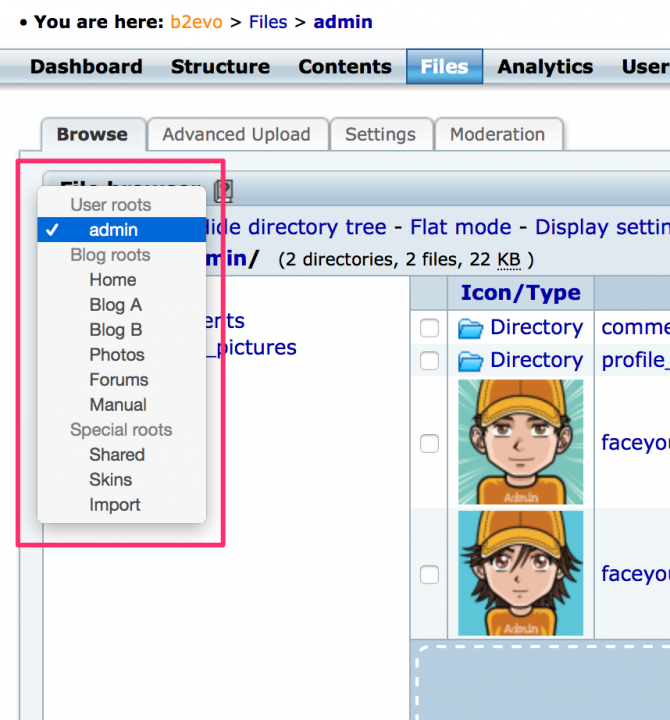 The /media/ directory contains different subfolders that represent different File Roots.
Each file root contains a different hierarchy of files and has different access permissions. In the File Manager there is a drop down menu which allows you to select the file root you want to see. In the menu, you will only see the file roots you have permission to access.
There are different categories of File Roots:
User roots: each User as a File Root matching his login name. This File Root is destined to contain the user's private files, especially his profile pictures. It will also contain the images he may have attached to comments he made.
Blog/Collection roots: each Collection has a File Root matching the collection URL name. This File Root is destined to contain the files of the collection, especially the media files attached to posts of the collection. Note: it is not a requirement that the attachements be in this root, but by default they will be.
Special roots: these are special purpose file roots:

Shared: contains files shared by all users and all collections of the system
Skins: matches the /skins/ folder and allows to edit skins directly online. This is typically allowed only for the site admin.
Import: this is where you typically upload files when you want to import data into b2evolution.