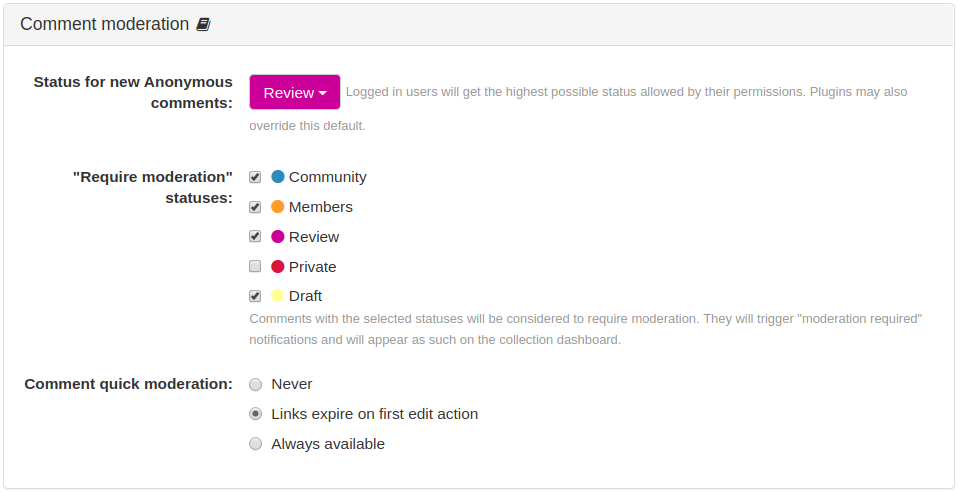 You can configure the status and moderation of comments in this panel.
The Status for new Anonymous comments option lets you set the default status of comments made by anonymous users. This means moderators will need to give their approval in order to make them public. This parameter will be used by default, unless the functionality is overridden by plugins.
Warning: Note that you could set the comments to be Public by default, but this makes your site a preferred target for spammers!
Select the status of the comments that you want to include in the email reminders and in the Dashboard, by checking the given options at "Require moderation" statuses.
You can also setup the behavior of the Quick moderation feature by configuring the Comment quick moderation parameter. The choices to select from are the following:
Never: disables the feature at all.
Links expire on first edit action: let the user moderate the comment unless this action has already been done before.
Always available: keeps this feature available, even if the comment has been edited before.