Item Checklist Lines Widget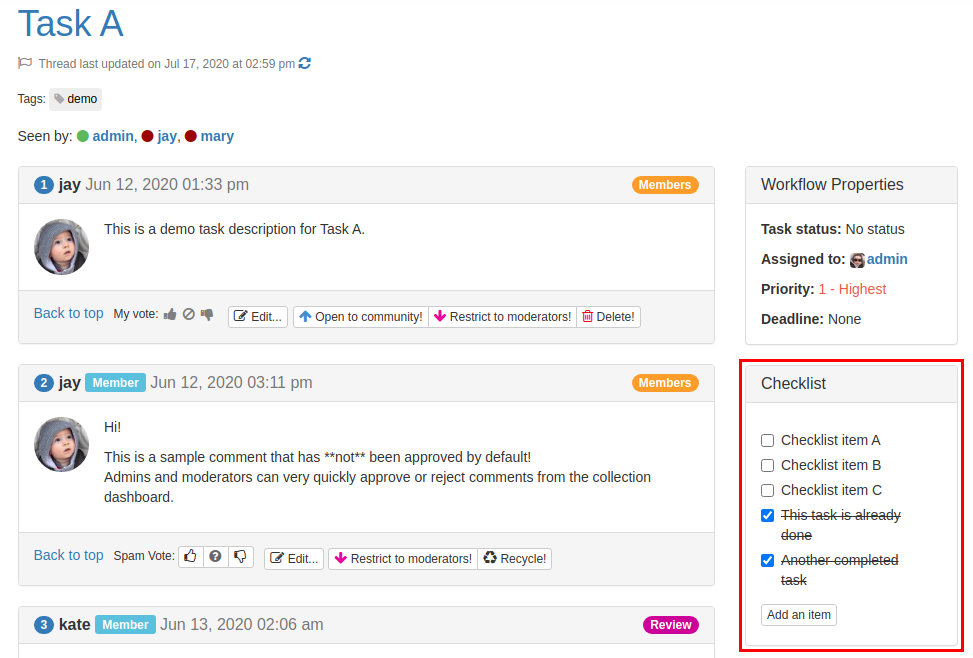 This widget displays an Item's checklist lines.
This widget should be used in the context of a Post/Item. A good place to use this widget is on the "Sidebar Single" Container.
Settings

Title: specify the title that you want this widget to display in your collection
Allow editing: check to enable AJAX editing of item checklist lines if the current user has permission.