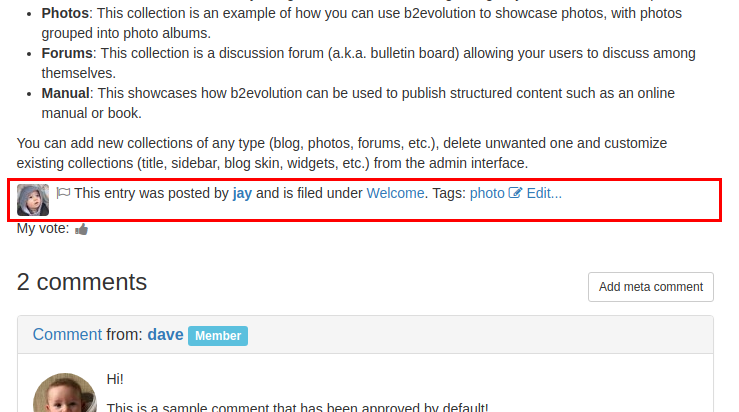 This widget displays the small print typically found below a post.
It is preinstalled in some collections in the "Item Single" Container.
Different display formats are available in the widget settings.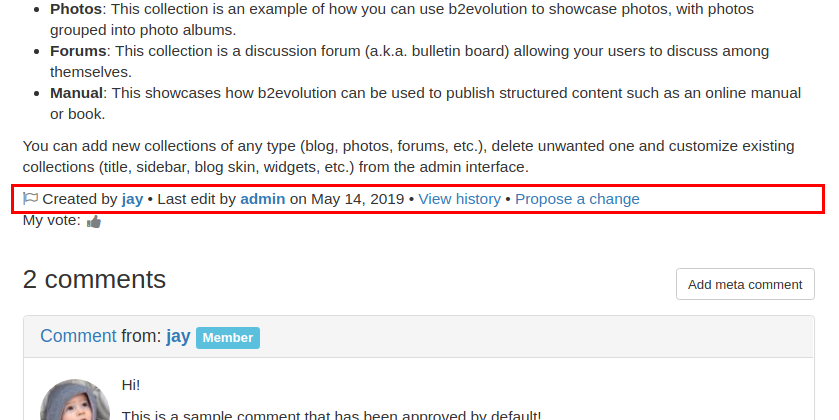 Settings

Title: specify the title that you want this widget to display in your collection.
Template: select the Quick Template with context item_details to use when displaying the content of the widget. This replaces the settings described in the section below.
Pre-Quick Template Settings
These are the additional settings before Quick Template support was added to this widget:
Format: select the format of the widget:

Blog standard: this will display the avatar of the author, item flag, post date, author, categories, tags, and edit link.
Revisions: this will display author, last revision date, and with the appropriate permissions, links to the item history, and propose changes.

Avatar size: this will define the size of the avatar of the author shown when using the Blog Standard format.