Changing the Item Type of a Post
Changing the type of a post has important consequences since each Item Type can behave differently and have different fields.
There are several ways to initiate a item type change:
Change Item Type: Item Edit Form
While editing a post in the Item Edit form, locate the Item Contents Panel and click on the Item Type link in the right side of the panel header: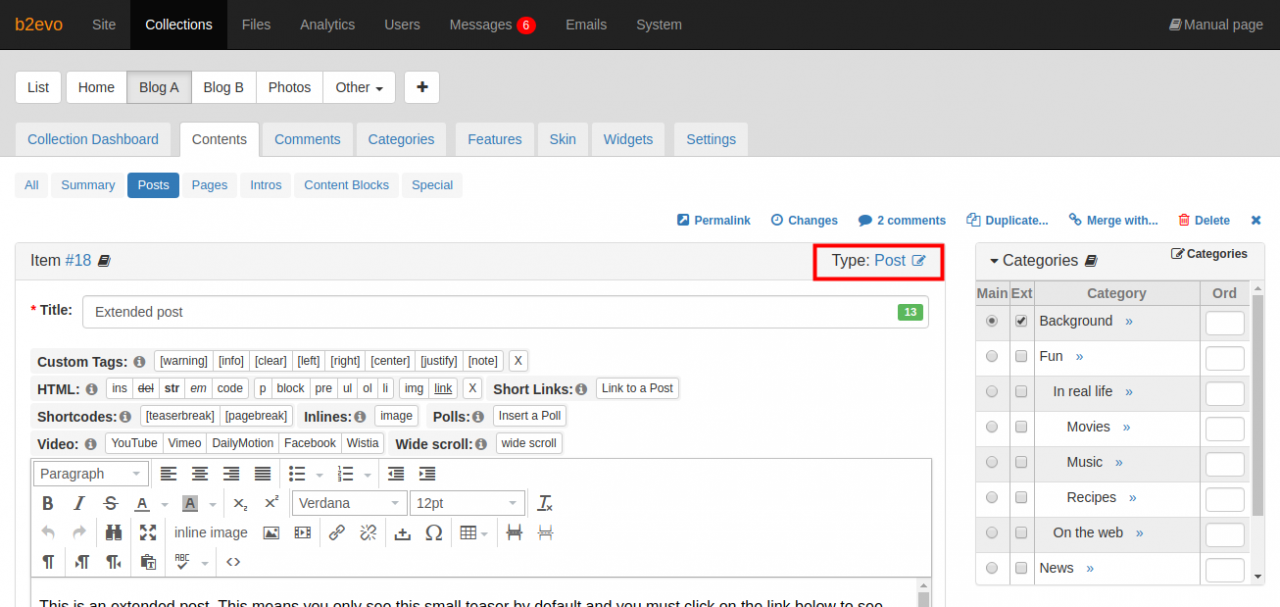 Change Item Type: Post List
While viewing a post list, click on the item type link under the Type column: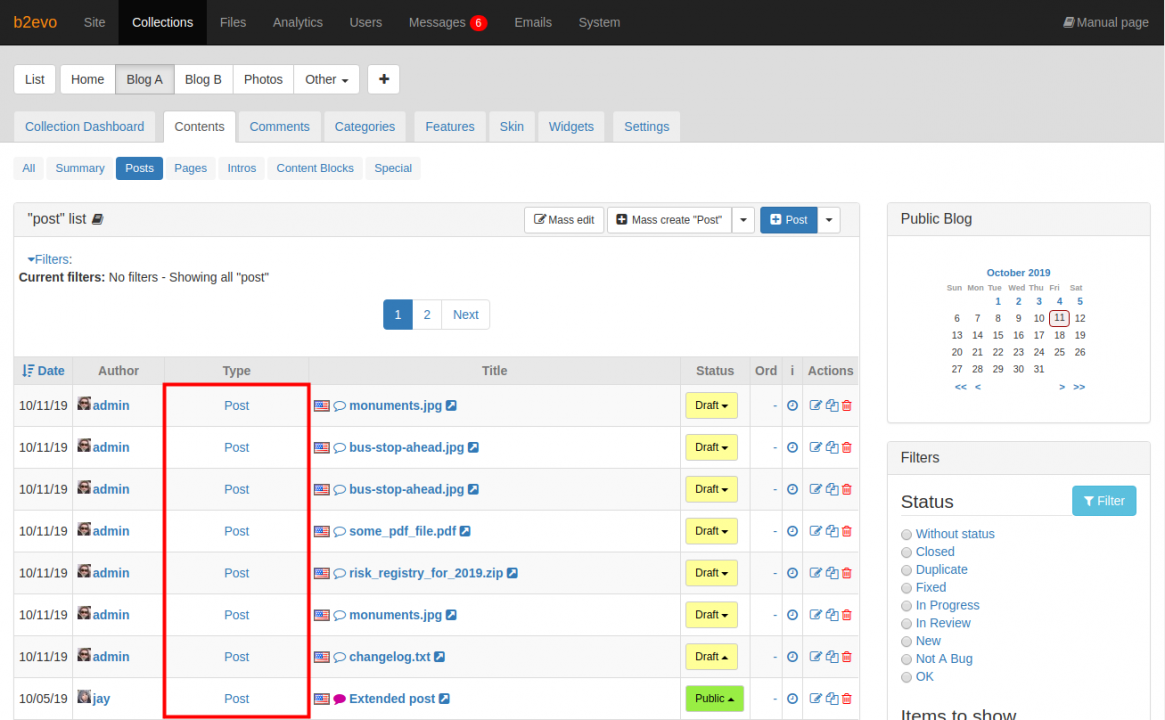 ---
Selecting a New Item Type
No matter which link you used to change the Item Type you will be directed to this screen to select the new Item Type for the post.
Take note that the current Item Type is highlighted for you.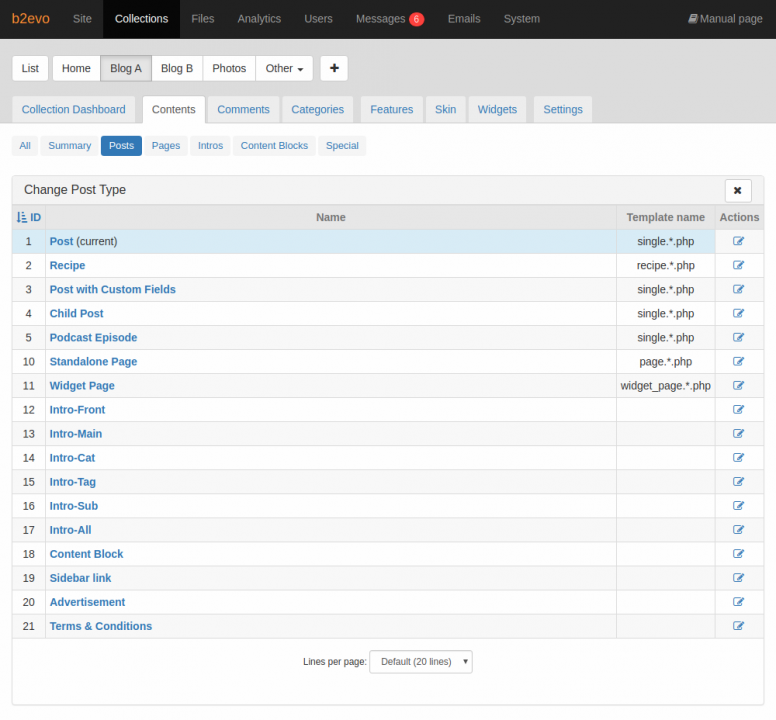 Simply click on the name of the new Item Type that will be applied to the post and you will be redirected back to the screen where you initiated the Item Type change.