Change History of an Item
The change history shows all consecutive Revisions of an Item.
If there are Proposed Changes, they will also be shown.
Accessing the History
Look for the little clock icon in the back-office: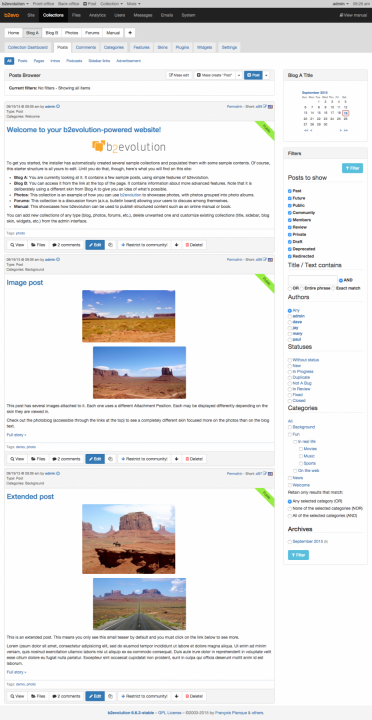 Starting with version 5.1: You can also find the history icon browsing posts at full view: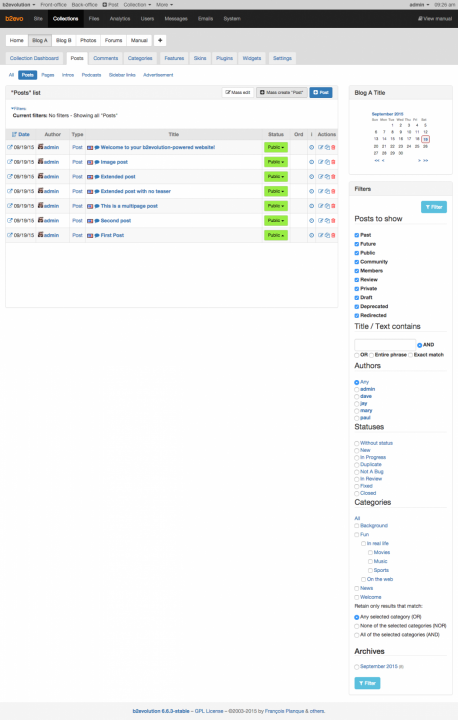 And at the top for the edit form of each post: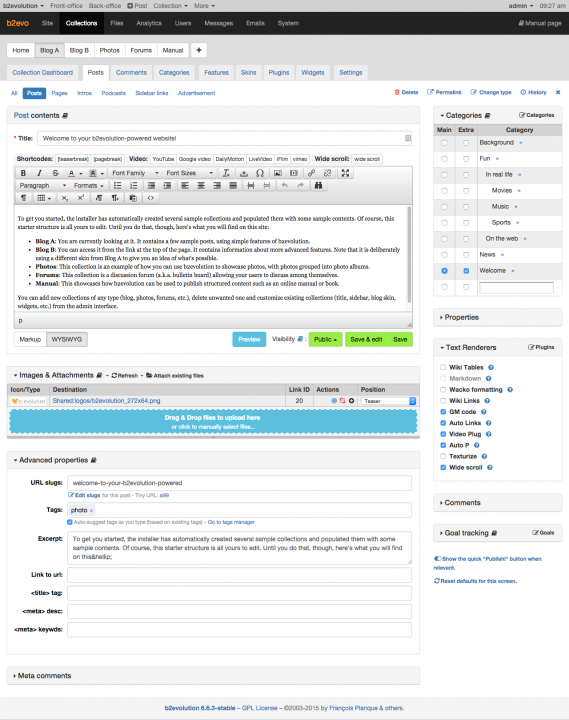 Note: on collections of type "Manual" the revision history can also be accessed from the front office by a link at the bottom of each page (for editors only), next to authoring information.