Using a different skin and editing parameters
Skins allow you to customize the appearance of your blog. You can change your skin in the BackOffice under the Blogs > [Blog Name] > Skin tab.
You can change the blog's skin in the "Skins for this blog" section. Each blog can have up to three skins: a default skin, a mobile skin, and a tablet skin. Only the default skin is required.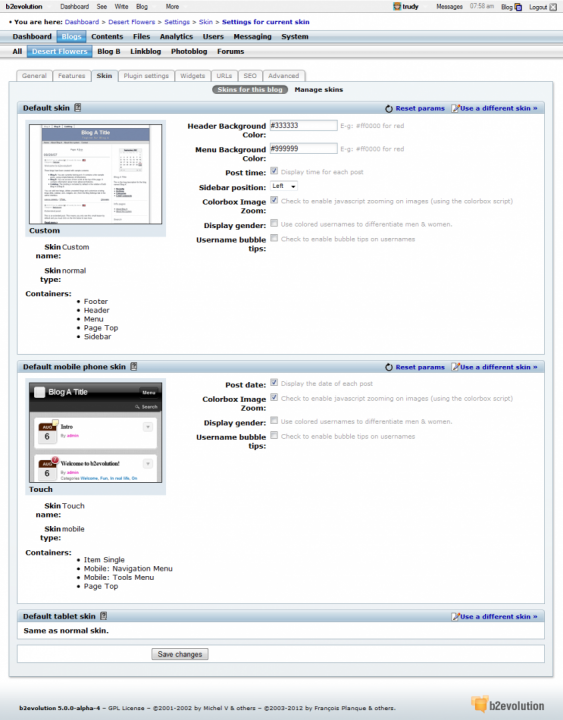 Follow these steps to change the skin.
1. Click on "Use a different skin."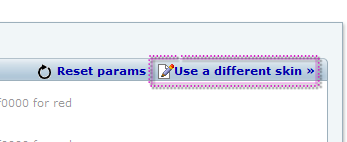 2. Click on the skin you would like to use.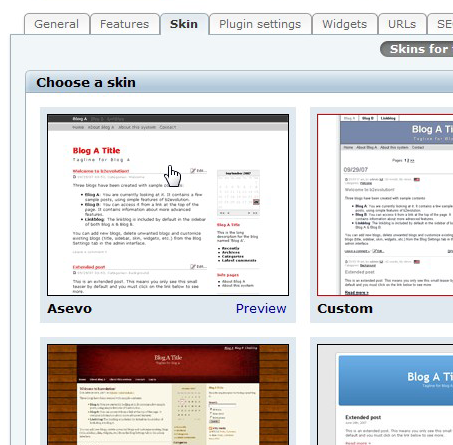 After a second or two, the home page of your blog will load with the new skin installed. If you would like to change the skin's parameters or try a different skin, click "Edit" to go back into the skin tab.
When you go back into the skin tab, you can see the editable parameters for the skin. Different skins have different editable parameters. Once you've adjusted the parameters to your liking, click "Save" at the bottom of the page to save your new parameters.
You can reset the parameters by clicking "Resert params" above the skin's parameters.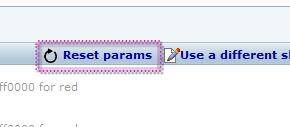 Created by
ranewallin
• Last edit by
fplanque
on 2020-06-09 00:25 • •