Changing title & description in the BackOffice
Your blog's title and description can be changed in the BackOffice. To do this, go to Collections > [Blog Name] > Settings > General. On this tab you will find several options you can edit for your blog.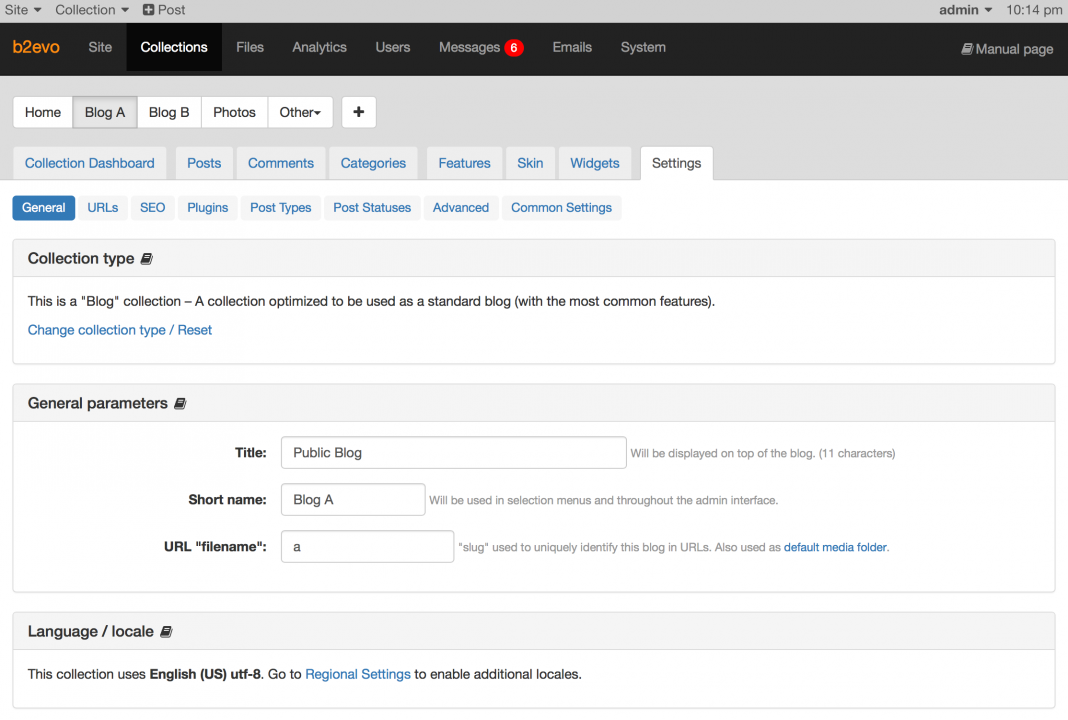 Title: The title of your blog is what appears in search engine results and at the top of the web browser or tab.
Short name: This is the name shown in menus and in the BackOffice. If the blog is public, this includes the blog menu at the top of all blogs within a single b2evolution management system.
URL "filename": This appears in the blog's URL and is also the name of the media folder. It should have no spaces or special characters.
Main Locale: Allows you to change the language settings on the blog.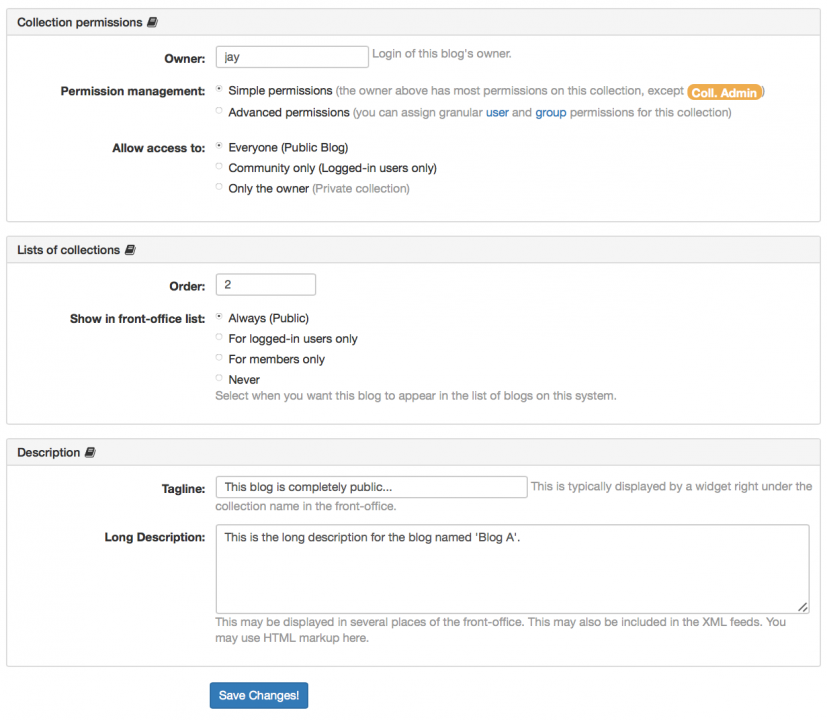 Owner: This is who owns the blog. It needs to be a registered user.
Tagline: This is a short description of your blog. It usually appears below the blog title on the home page.
Long Description: This is a longer description of your blog. You can control where this appears by editing the widgets under Collections > [Blog Name] > Widgets.
Created by
ranewallin
• Last edit by
fplanque
on 2020-06-09 00:25 • •