Same Owner's Collections List Widget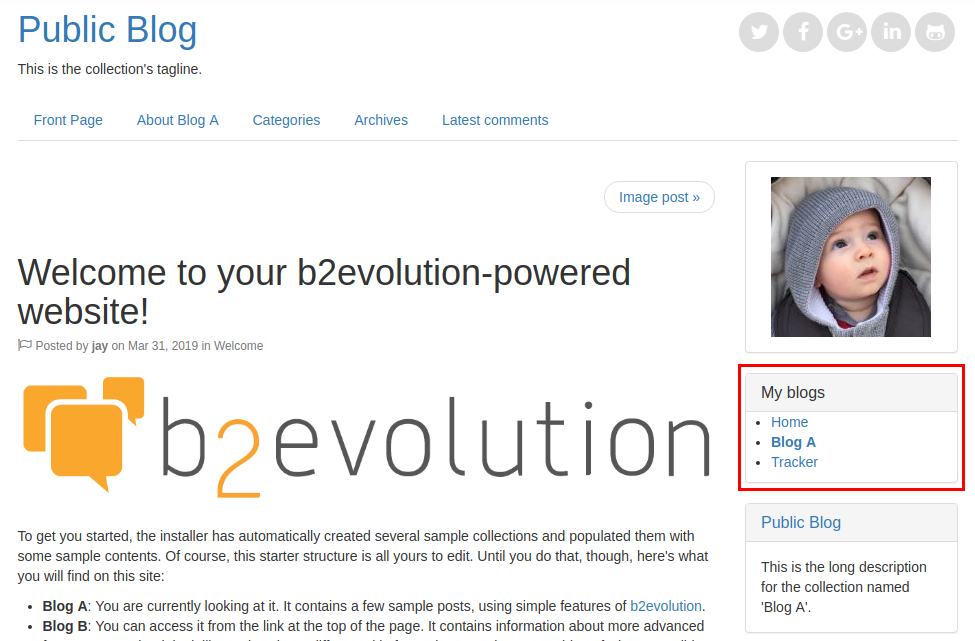 This widget will display a list of all collections that are owned by the currently logged-in user.
This can be useful as a navigation menu.
Settings

Title: specify the title that you want this widget to display in your collection (default entry: My blogs)
Order by: this will specify the sorting setting of your items, either by order (default setting), collection ID, name, tagline, and others.
Direction: this will specify the sorting direction of your collections, either in ascending (default setting) or descending order.