Messaging Menu Link Widget
This widget displays a configurable menu entry for "Messages" or "Contacts". These differ from normal menu links because they can have a badge with a counter on them.
It is typically reserved for use in a Menu like the "Menu" container. If you use it somewhere else, it will create a list of a single entry.
Settings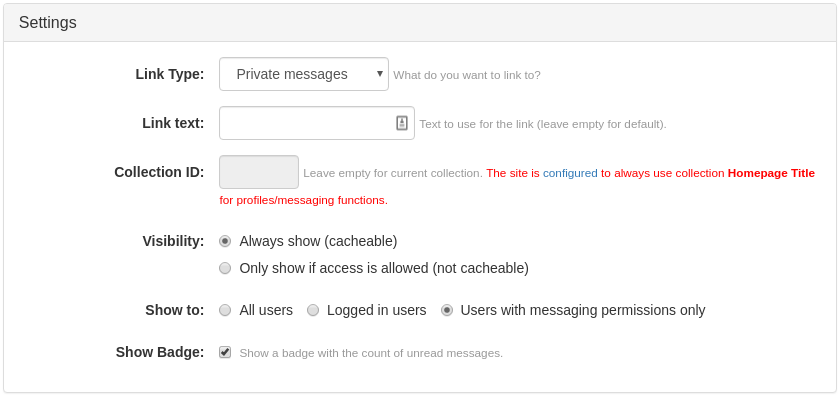 Link Type: specify which section of your blog you want this widget to link to such as messages (default setting) or contacts and others.
Link text: the text that will appear on the link (empty by default).
Collection ID: specify which collection do you want to link. If no or invalid value is provided, it falls to the current collection.
Visibility: this lets you choose if the link should always be displayed or only if access to the destination Collection ID is allowed. This is useful for navigation menus.
Show to: this will specify to whom will the widget be visible, either to all users or to logged-in users or to users with messaging permissions only (default setting).
Show Badge: this will allow you to show a badge reflecting the number of unread messages (checked by default).