Public Collections List Widget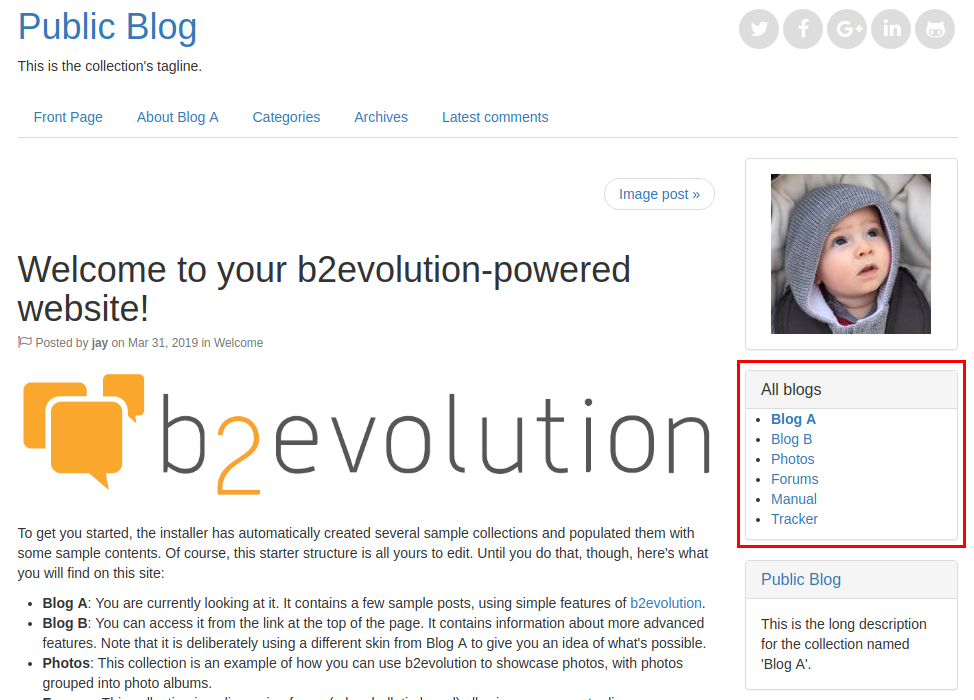 This widget will show a list of all collections marked public.
Settings

Title: specify the title that you want this widget to display in your collection (default entry: All blogs)
Order by: this will specify the sorting setting of your items, either by order (default settings), collection ID, name, tagline, and others.
Direction: this will specify the sorting direction of your collections, either in ascending (default setting) or descending order.
In order to include/exclude collections on this list, you must set the option Show in front-office list found at List of Collections as you desire.