Newsletter/Email List Subscription Widget
When placed into the sidebar, main area, or any other Container, this widget allows registered users to subscribe/unsubscribe to an Email List.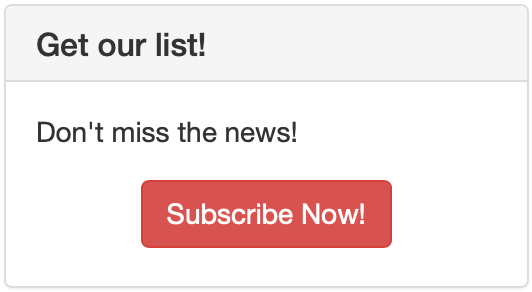 After clicking: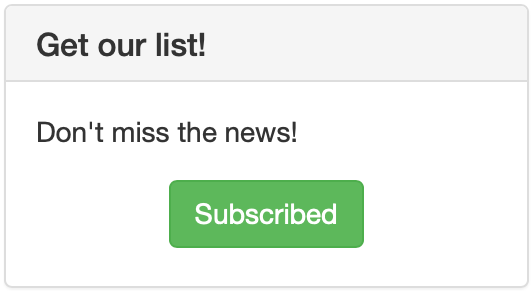 Widget can be customized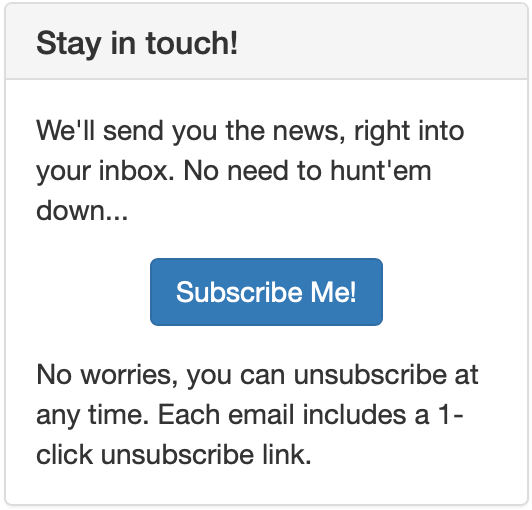 Alternative placement
This widget can also be called within any Post/Article/Page content by using the Subscribe Short Tag.
Widget settings
The widget can display different info depending on whether the user is already subscribed to a specific list or not.
User tagging: When the user subscribes he can be automatically tagged with one or several User Tag.
Optionally you can treat the user as not subscribed if he hasn't the correct tags yet. This will display the info about not being subscribed. It may be useful to gain opt-in again.