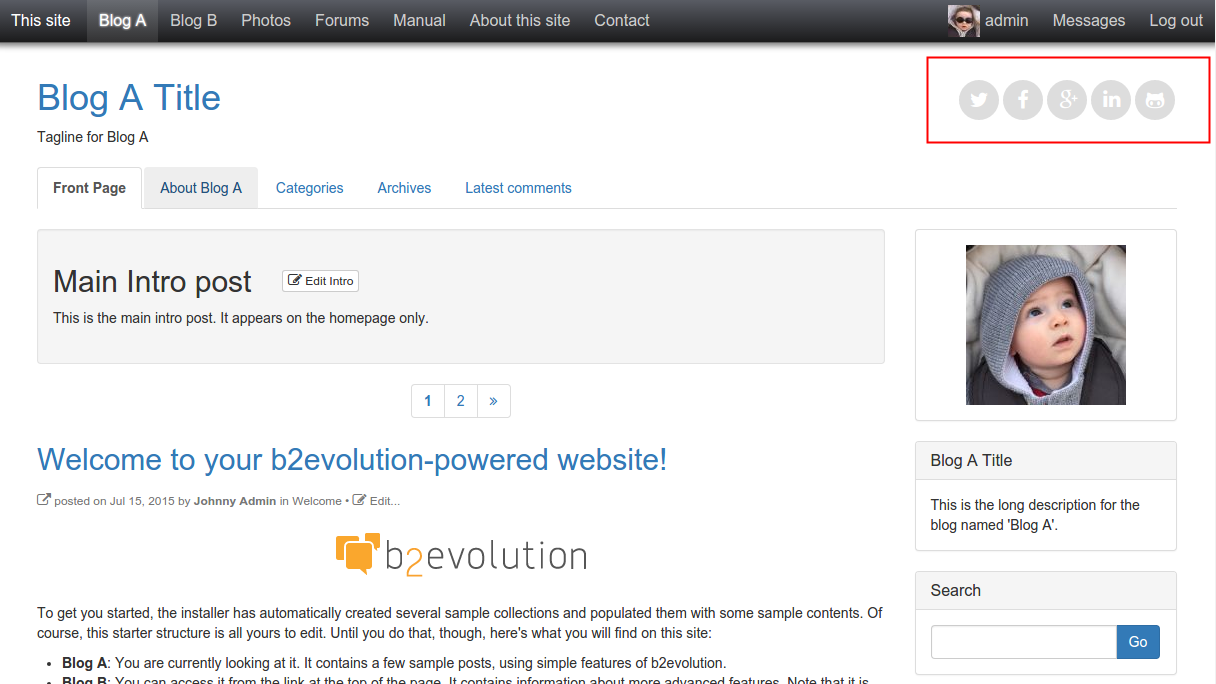 This is typically used for "Social Link Icons". It can displays logos linking to Twitter, Facebook, Google+, etc.
Settings

What User fields get displayed?
This widget displays icons that link to the URLs defined on a user profile. Each URL that is defined in a user profile field and that has an icon associated with that field will be displayed.
Which User?
If a user login is entered in the "User Login" field, then the links of that user are displayed.
If that field is left empty, there are 2 situations:
If we are in the context of a post, the links of that post's author are displayed
if we are not in the context of a post, the links of the current collection owner are displayed
Using colors
For fields that have an icon color defined, it's possible to use that color for the text or for the background, either on the normal state or on hover state.