How to add link to an external site
Depending on the Renderers you have installed and activated, there are many ways to add links to a post.
For example, with the Autolinks Renderer, just pasting an URL into a post will display it as a link.
That being said, the "always-works" solution to add a link is to use the link button in the WYSIWYG editor: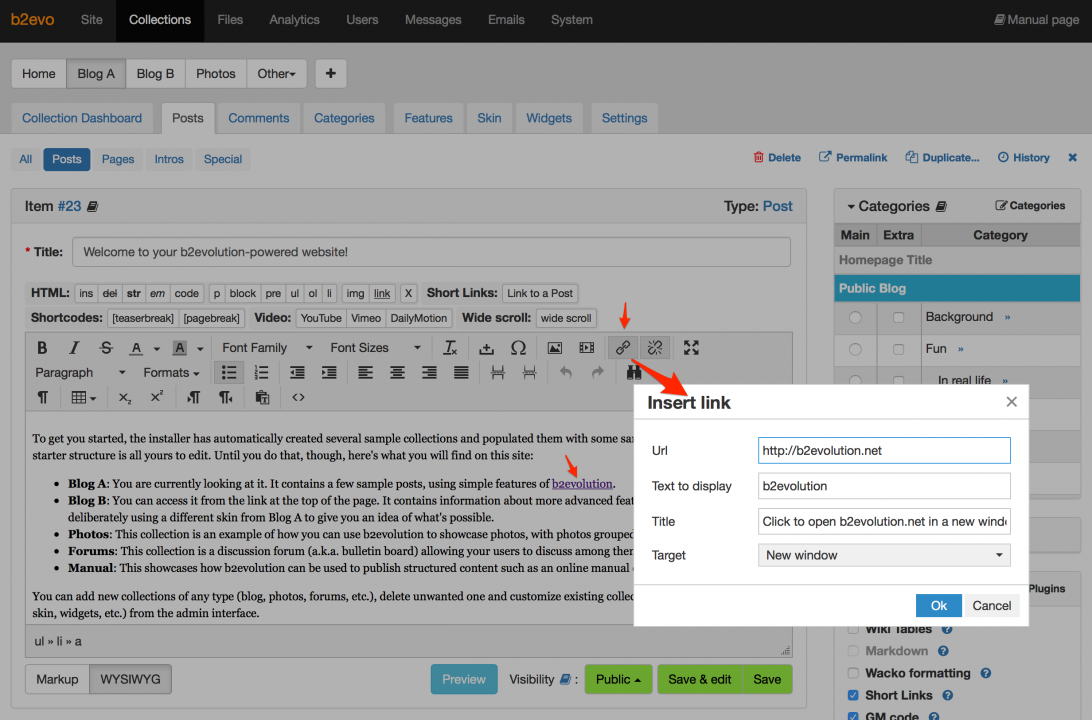 Select the word you want to transform into a link
Click the Link button in the toolbar
Enter the destination URL in the popup window that appears

You may also add a title to the link. It will appear as a tooltip when the users rests the mouse cursor over the link.
You may also specify if you want to open the link in the same window or a new one.

Click OK when finished.
You can click the link icon again to edit the link.
You can use the "Break Link" icon to remove a link.