Organization Members Widget
This widget will display the users of an organization in a responsive grid (designed for Bootstrap).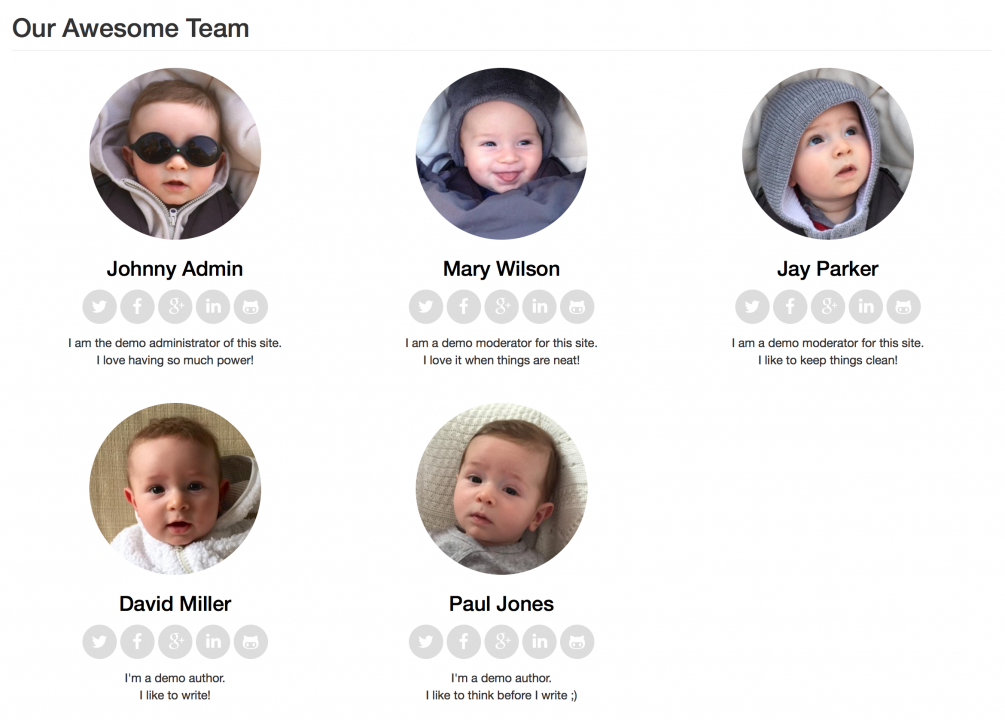 Settings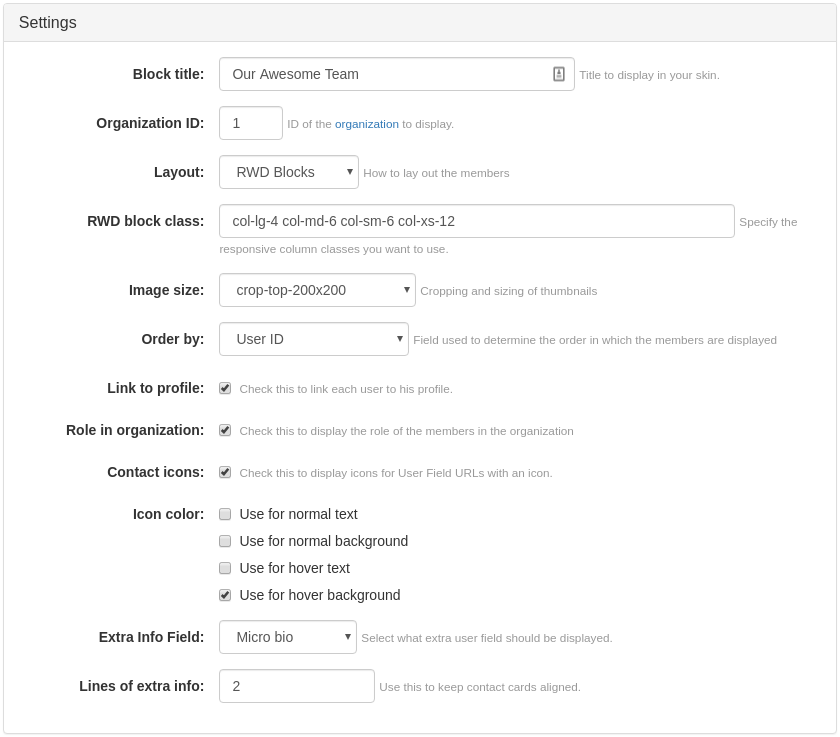 Block title: specify the title that you want this widget to display in your collection (default entry: Our Awesome Team)
Organization ID: specify the ID of the organization to display.
Layout: select how the contents should be laid out.
RWD block class: specify the classes that will be used by the responsive column.
Image size: select the dimension of the pictures.
Order by: this will specify how users are sorted when they are displayed.
Link to profile: check to link users to their profiles.
Role in organization: check to include the user's role in the organization to the user information displayed.
Contact icons: check to display user field URLs with icons.
Icon color: select how each user field URL icon appears.
Extra info field: select what extra user field should be displayed.
Lines of extra info: use this to keep contact cards aligned.
Live demo
You can view the live demo of b2evolution and scroll down the demo home page to see this widget in action. here is a current direct link but it may change as the demo is frequently updated. Don't forget to scroll down!