Manual view
Manual view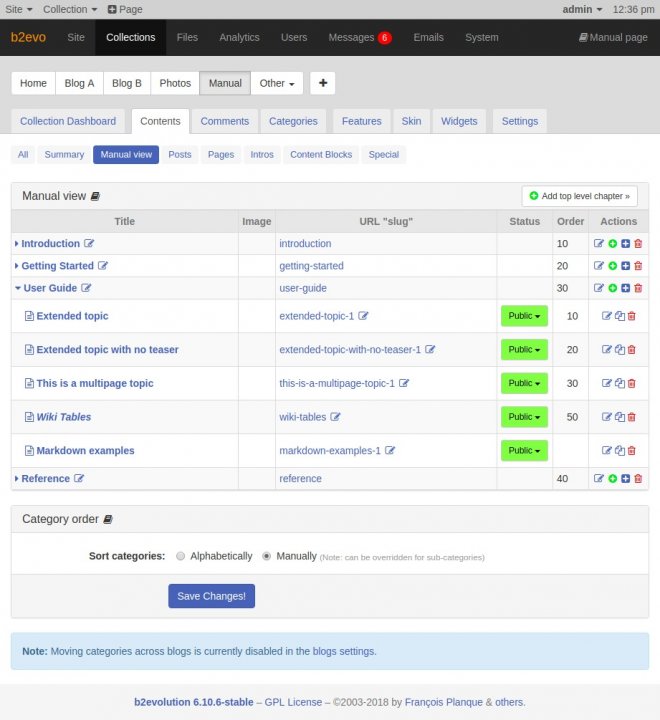 Collections of type 'Manual' benefit from a specific editing tool.
Accessing the Manual Pages Editor
You can access the Manual Pages Editor by clicking on Contents > Manual view. You can also access the Editor through the evoBar when you are looking at a manual collection.
Using the Manual Pages Editor
Title column: This is the title of each Chapter/Sub-Chapter or Manual Page/Post.

Click on the little triangles or the Chapter titles to drill down into chapters/sub-chapters.
Click on the edit icon after the chapter title to edit properties of a chapter.
Click on the Post titles to edit a post.

The image column displays the image attached to a category. This is useful when you have icons associated with categories.
URL "slug"
Status
Order : This is useful when you use Manual ordering instead of Alphabetic ordering. See section below.
Actions
Reordering chapters & posts
The Manual View is the best place to re-order all your Chapters/Categories and Pages/Posts: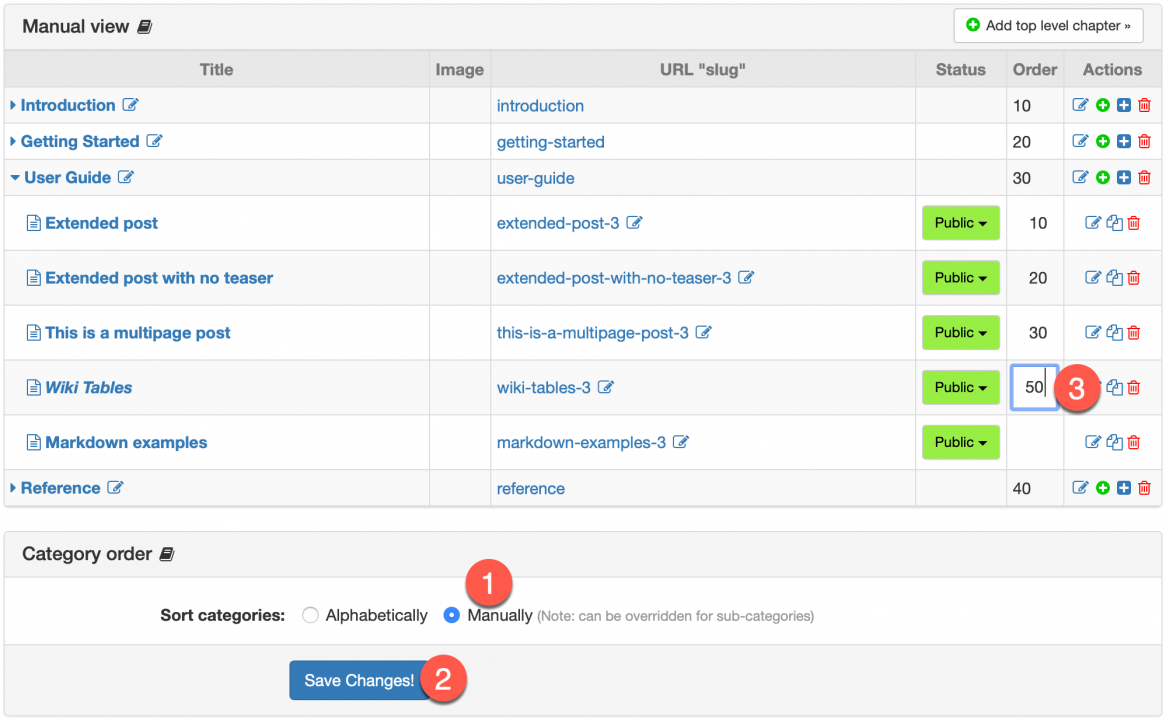 First make sure you enable Manual ordering instead if Alphabetical ordering;
If you just changed to "Manually", Save changes. By default this will trickle down to all chapters and sub-chapters. However, please note that if you changed the setting of a sub-chapter to something else than "Same as parent', it will not trickle down.
You can now change order numbers by clicking on them, changing the values and pressing return. The new number will be saved immediately and the display will reorder.
Created by gkrish • Last edit by fplanque on May 10, 2019