[compare:] Short Tag
[compare:] Short Tag
Built-in Feature
The [compare:] short tag displays a table listing the Custom Fields of each item side-by-side for comparison.
Syntax Breakdown
[compare: Item IDs ]
Item IDs: comma-delimited list of IDs of items to compare.
You can use the following special values in lieu of item IDs:
$this$: to designate the current Item
$parent$: to designate the parent of the current Item
Samples
[compare:1,2,4,8] will compare the custom fields of items with IDs 1, 2, 4 and 8.
[compare:$this$,$parent$] will compare the current Item with its parent.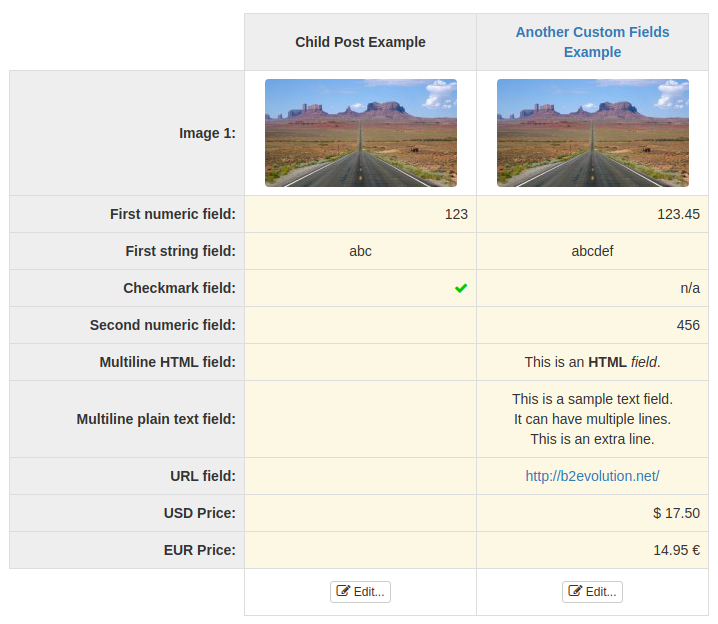 Created by fplanque • Last edit by winskie on Oct 01, 2019