Collection Activity Statistics Widget
This widget displays a graph of activity statistics of a collection - particularly of forum collections.
The graph shows the following information:
number of users that registered per day
number of new topics per day
number of new replies per day
Settings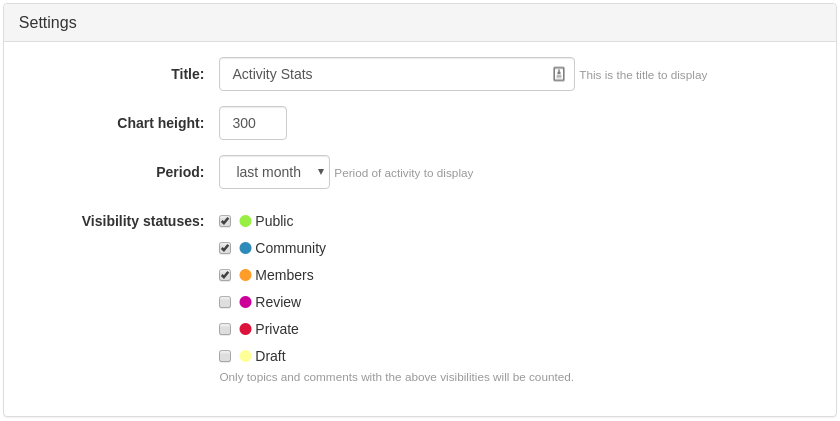 Title: specify the title that you want this widget to display in your collection (default entry: Activity Stats)
Chart height: specify the height of the chart in px unit.
Period: select the period of activity to display.
Visibility statuses: check the visibility status to include in the statistics, only topics and comments with the selected status will be counted.