Item Type: Use of Advanced Properties Panel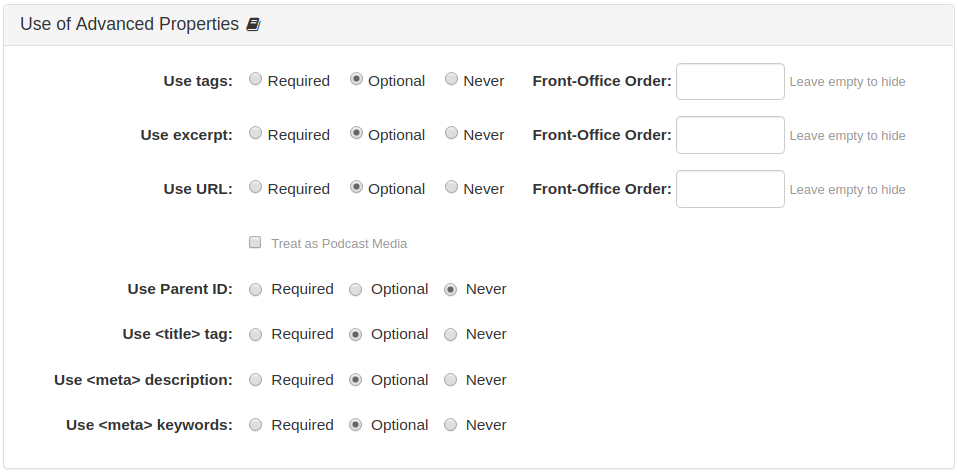 This is where you configure if this item type will require the use of tags, an excerpt, and an item URL. You can also configure if the item type will use a parent ID, <title>, <meta> description and keywords.
You can customize the order in which some of the advanced properties are displayed in the front-office by specifying a Front-Office Order value or leaving it blank to hide it.
Treat as podcast media: See Podcasting