Guided Tour - Taking Control
Guided Tour - Taking Control
This page will guide you through the process of taking control of your site. We will show you:
How to customize your site;
How to add & remove collections;
How to change the look & feel;
How to add & remove content.
At the end of this guide you should have a pretty good feeling about how to make your b2evolution site look the way you want it to.
Where to start?
First we recommend you have followed the 2 previous tours:
Then, you will be interested in different sections of this page depending on whether or not you have installed demo contents on your b2evolution at this point:
If you have installed the demo contents, you may read this guide linearly;
If you have installed a blank/empty b2evolution, there's nothing to delete or edit yet. Scroll down directly to the section about creating a new collection, then come back to the top.
Either way, you may skip the sections that don't interest you immediately – the sooner you start doing things in your own logical order, the better.
Just make a mental note of the sections you skip so you know that they are here for when you need them ;)
Editing & Deleting the demo contents
Editing a post (or item, topic, album, etc…)
The #1 most useful skill to learn is how to edit a post… And if you're logged in as admin, it's really easy:
Just click on the "edit" link. The exact location of this link or button will differ from skin to skin but you should find it on any collection you have permissions to edit. And if you're the admin, then you have permission to edit them all!
Should you not find the edit button, you can always use the edit links under the "Page" menu in the evoBar.
Deleting a post (or item, topic, album, etc…)
You don't need to do this now, but many people want to get rid of the stuff they don't need as soon as possible. So just in case you want to, here's how to delete the posts you don't need any more…
First edit the post as shown above, then locate the Delete link at the bottom of the edit screen.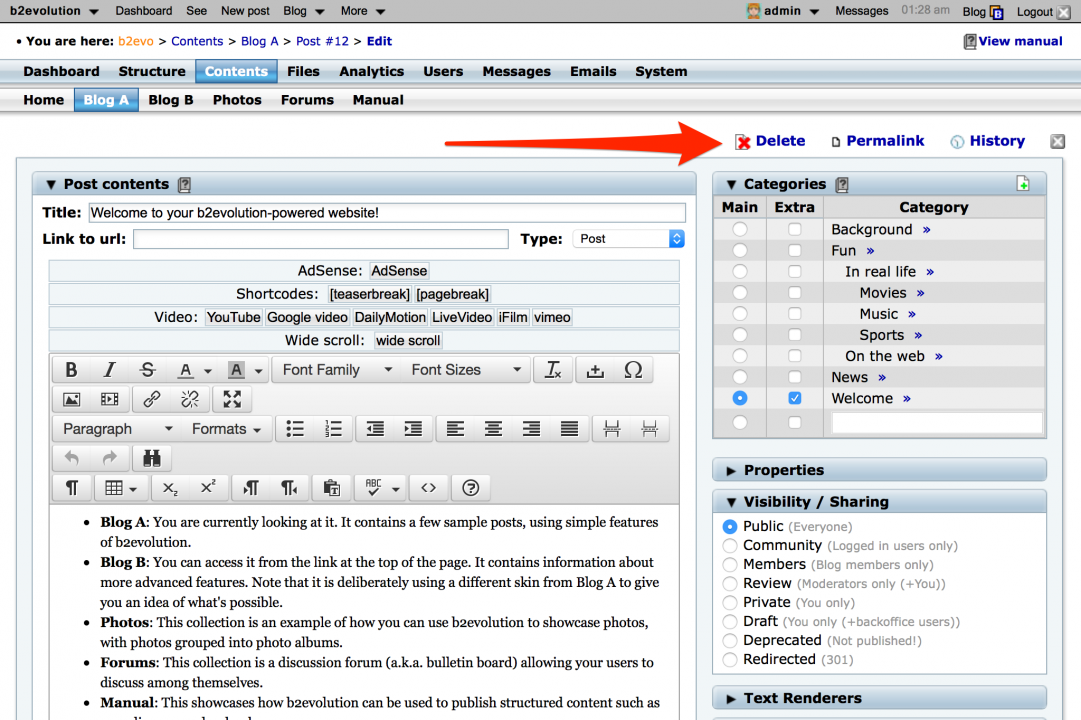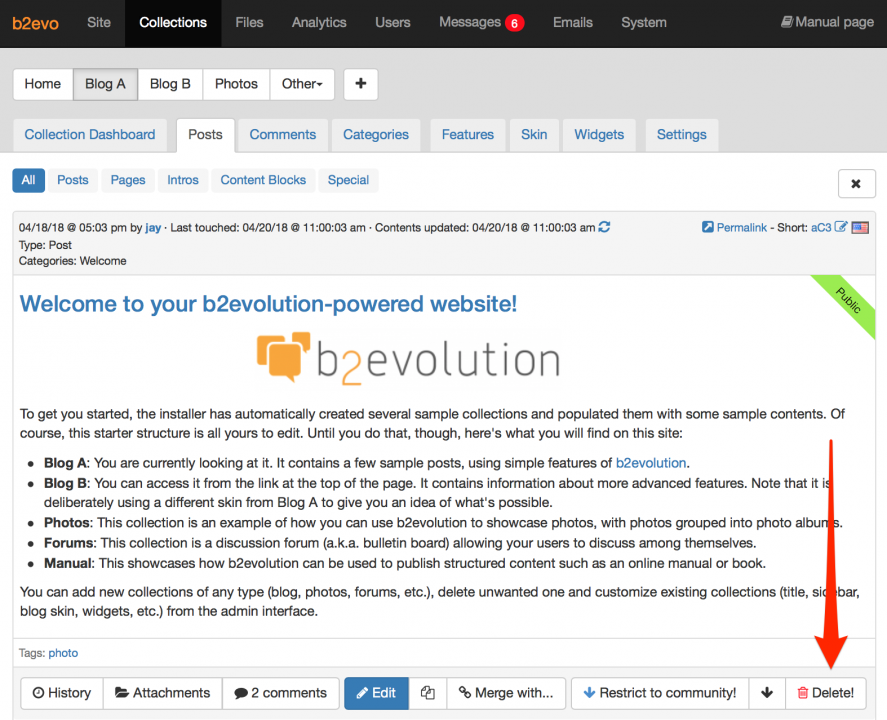 Clicking this link will let you delete the post. There will be a confirmation screen. Once a post is deleted, it cannot be recovered.
Deleting a complete collection (or blog, gallery, forums section, manual, etc.)
Now if you want to delete a complete collections, like "Blog B" for example, you can do that by accessing the Site Dashboard.
Make sure you are on the Site dashboard and not a collection dashboard:

The screen shows all collections that reside on your system. The last icon on each row allows you to delete the entire collection. There will be a confirmation screen. Once a collection is deleted, all its previous contents are also deleted and cannot be recovered.
The special case of collection "Home"
It handles the site home page.
It also handles the "About this site" "Standalone page".
It is also configured to handle other site wide functions such as login, registration, private messaging, profile editing, etc.
Deleting a user
Customizing the site
Changing the site name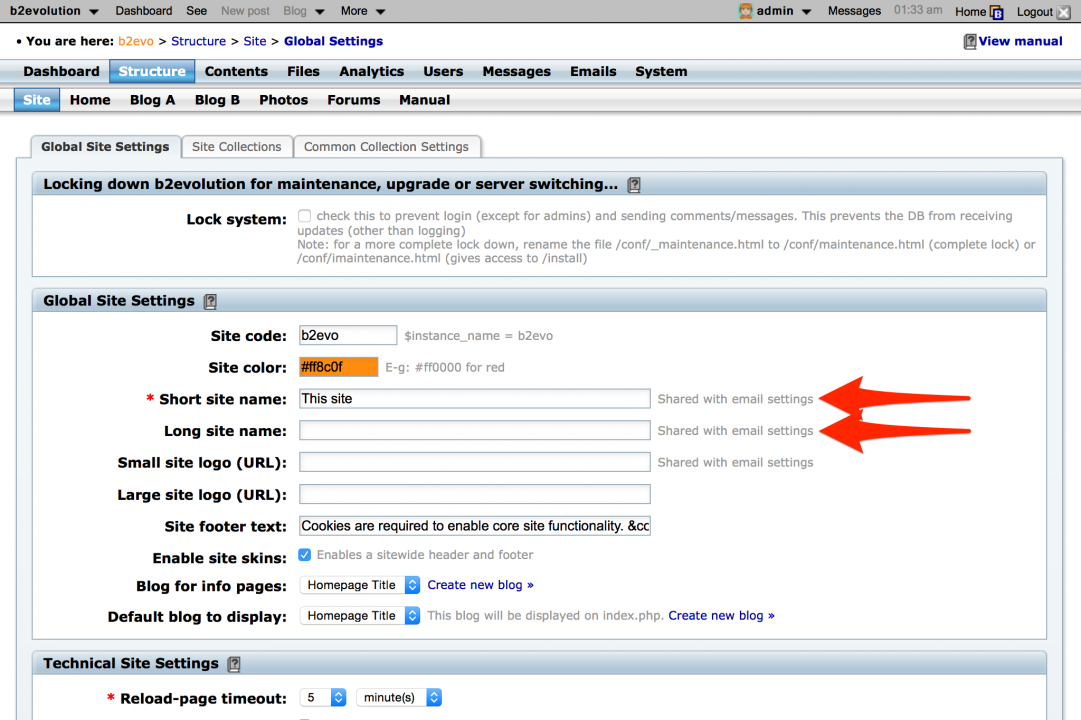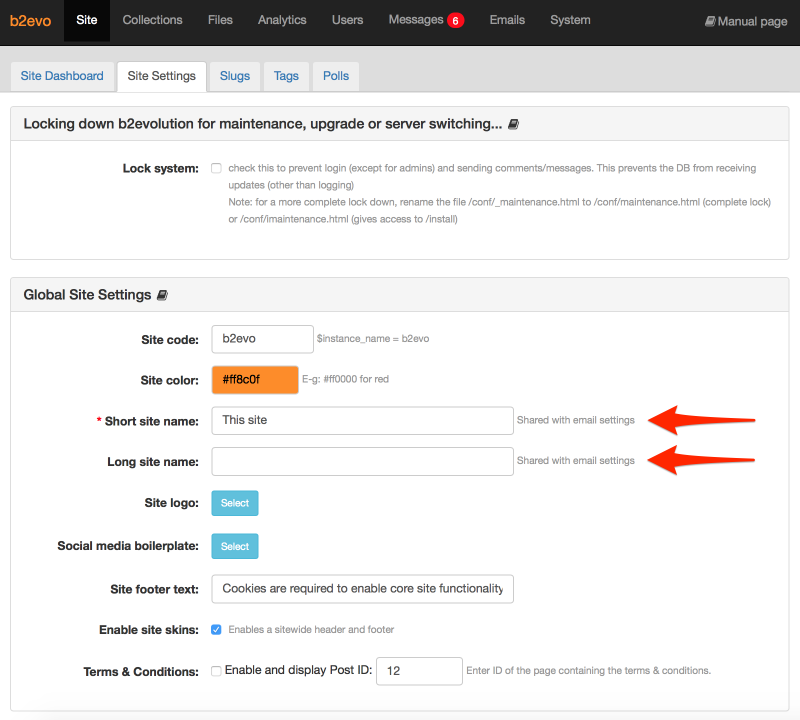 Changing the collection names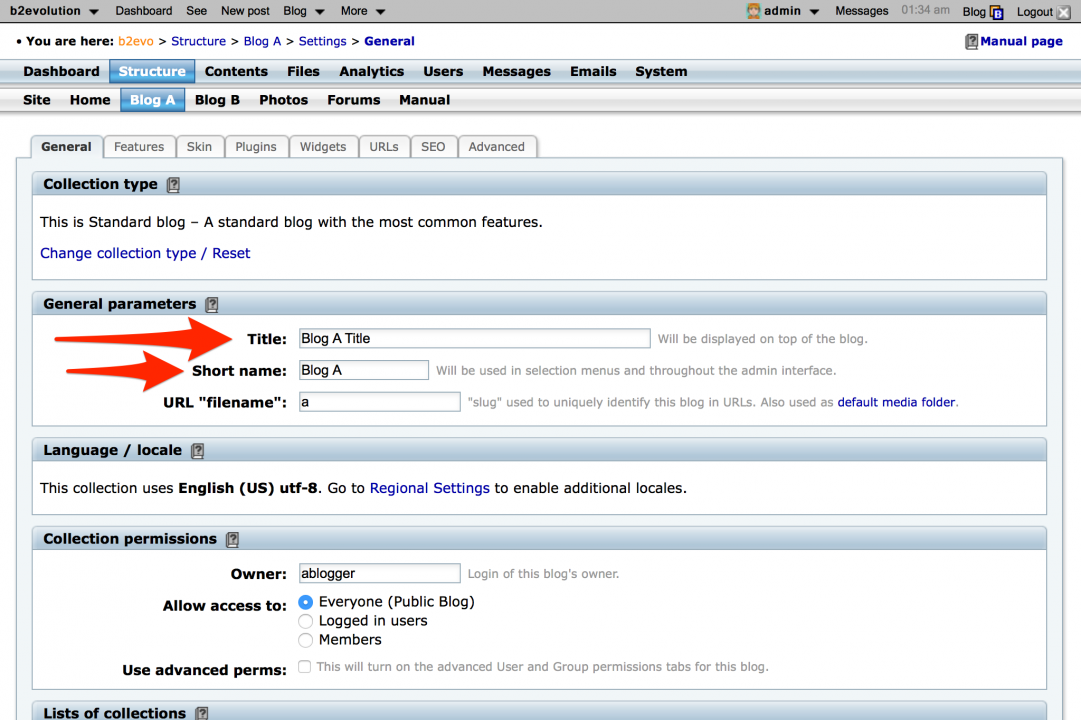 Trying on a new skin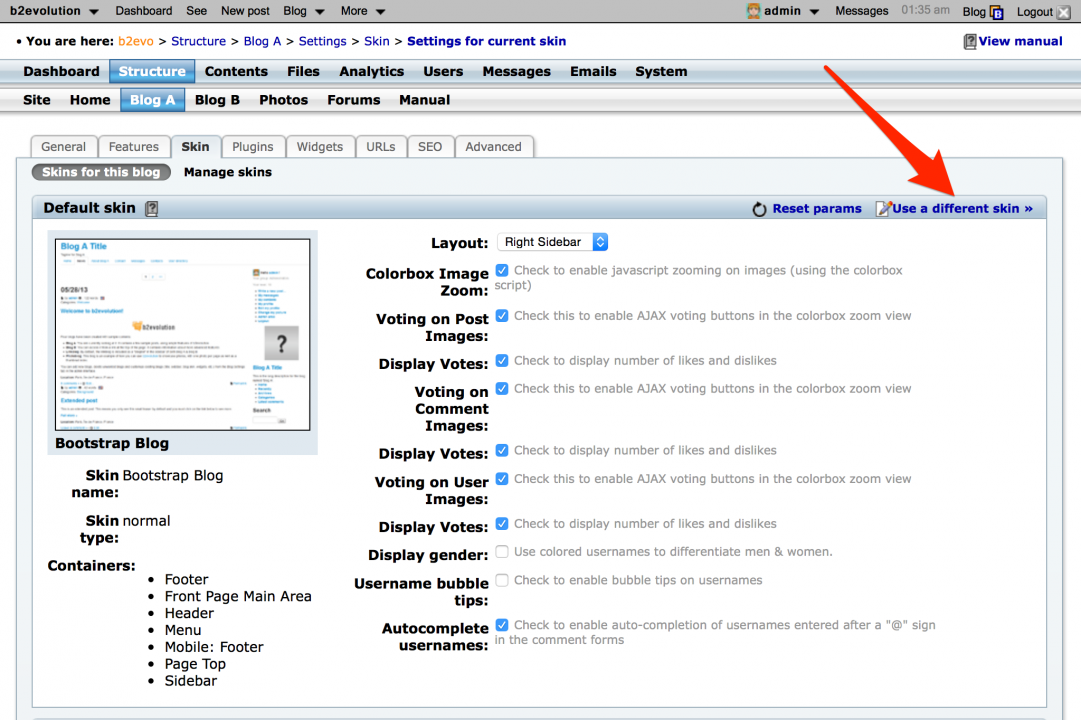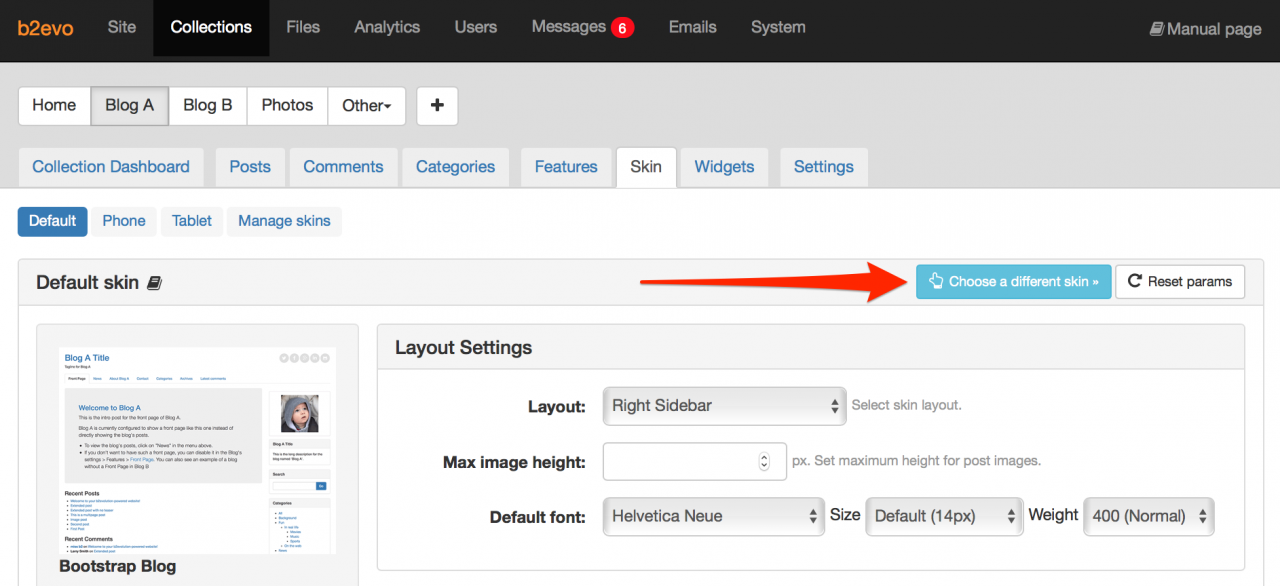 Moving widgets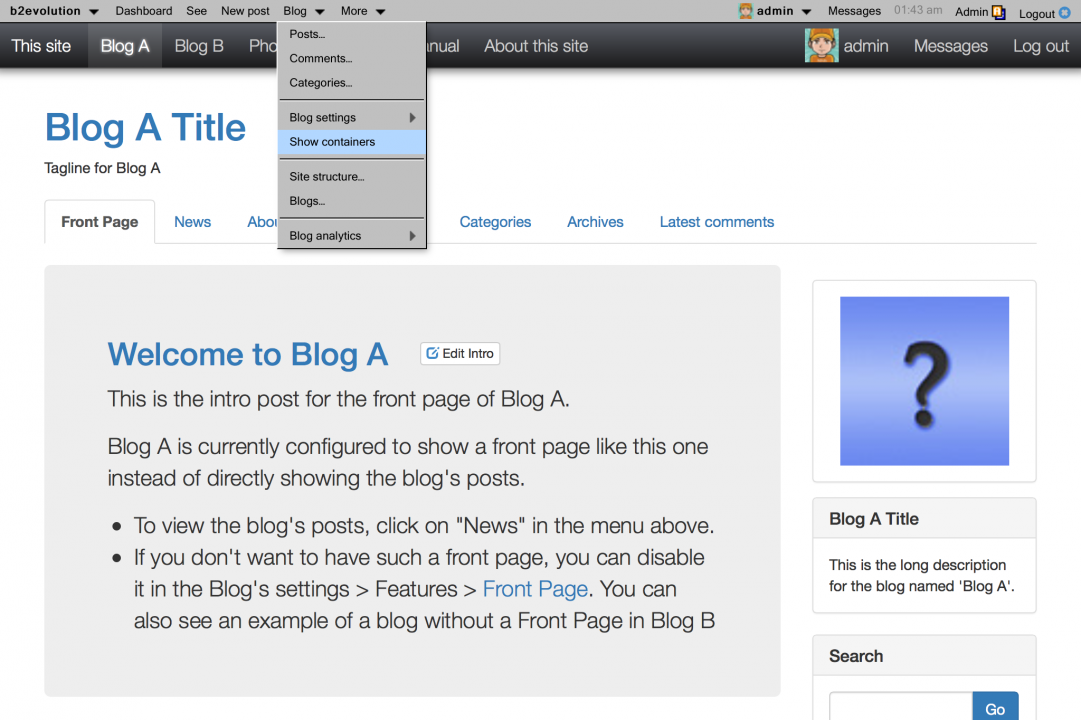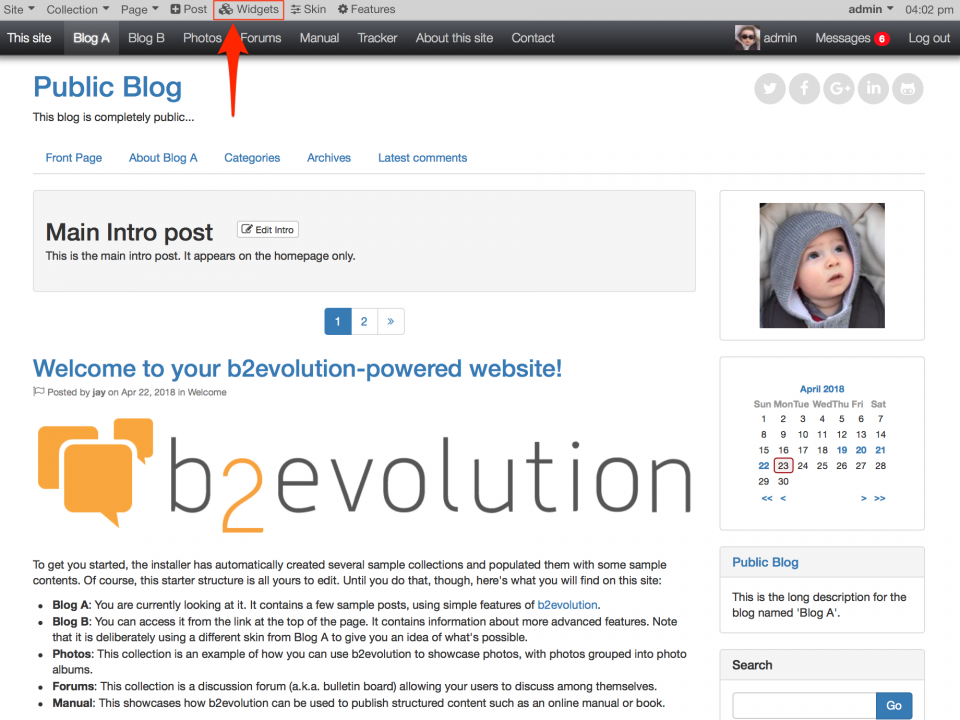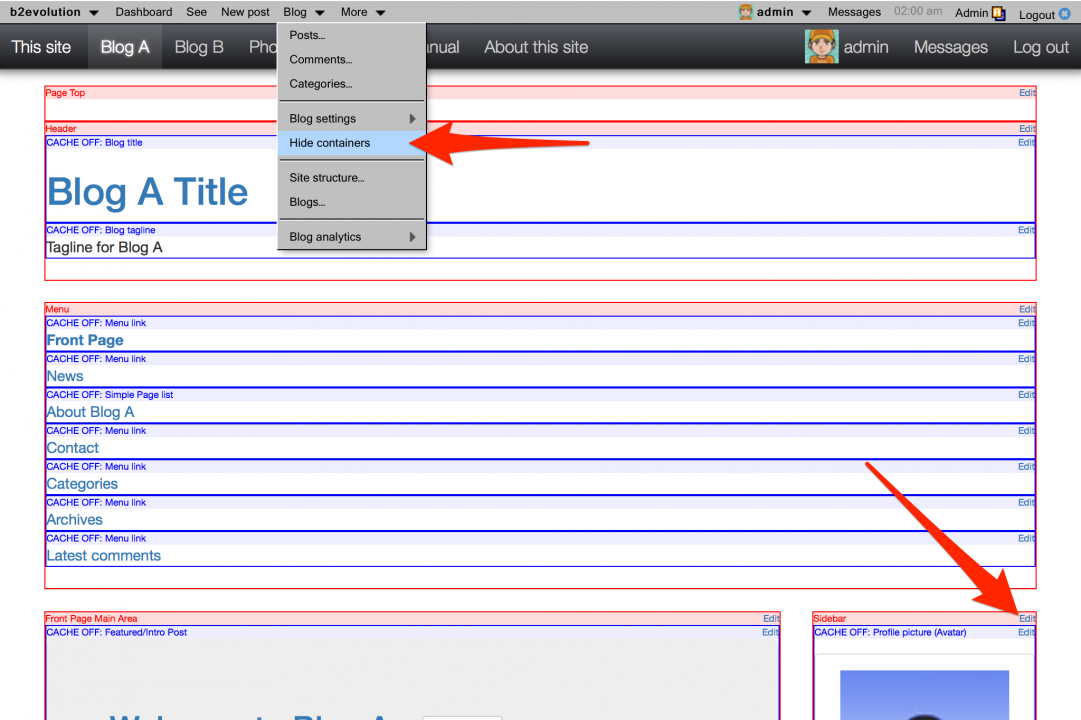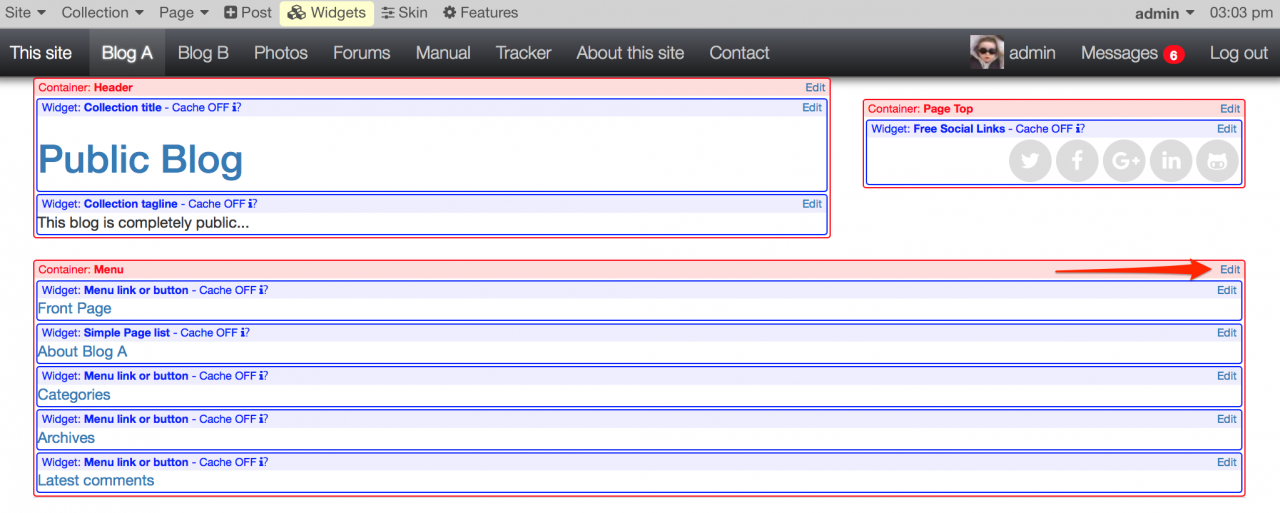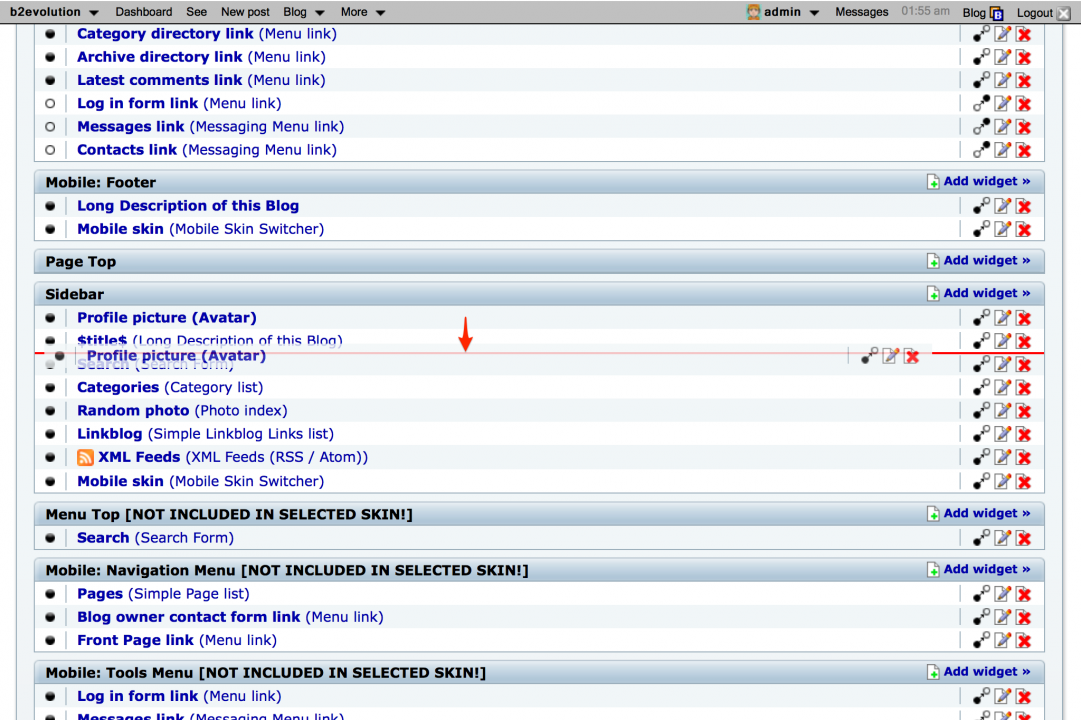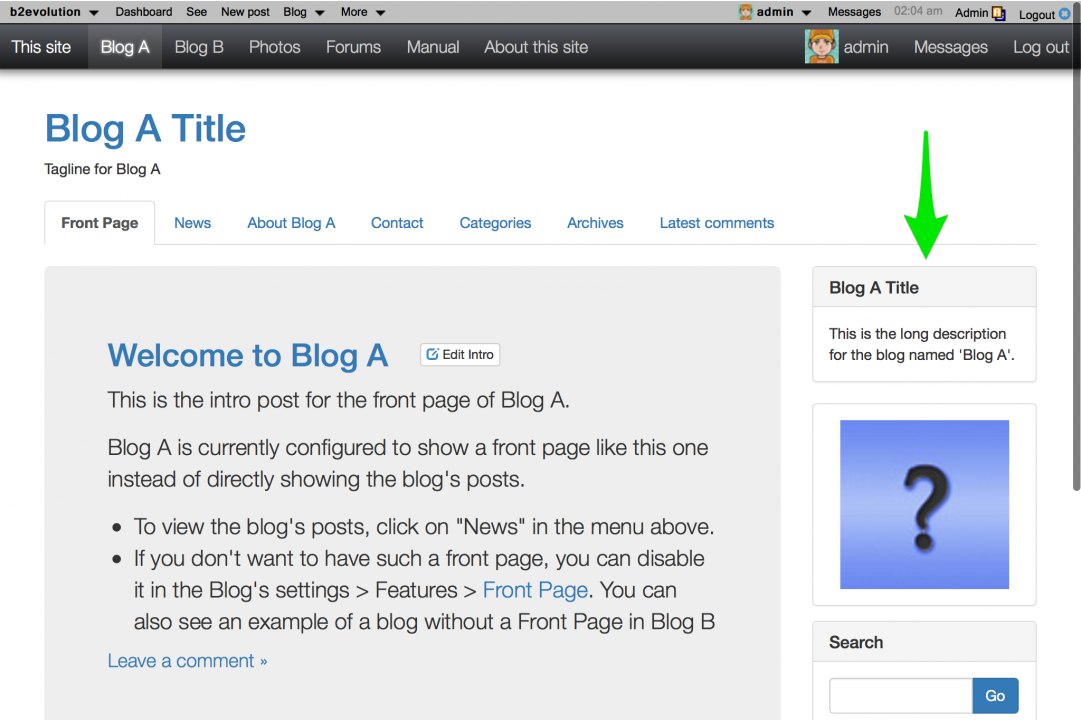 Changing your own name and profile picture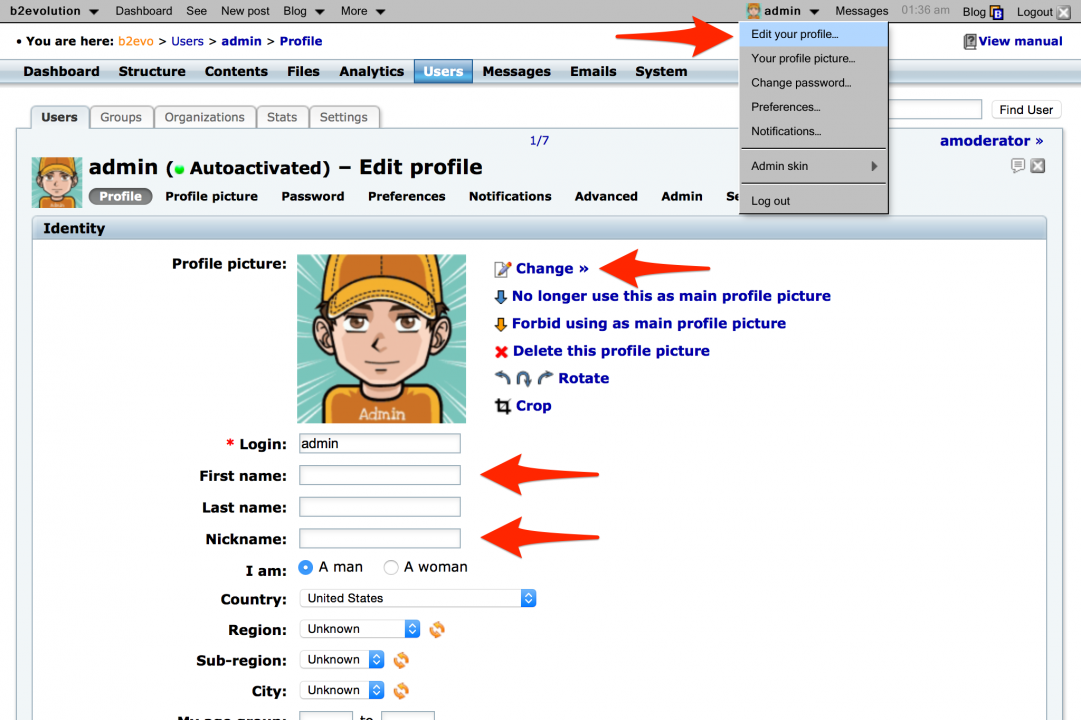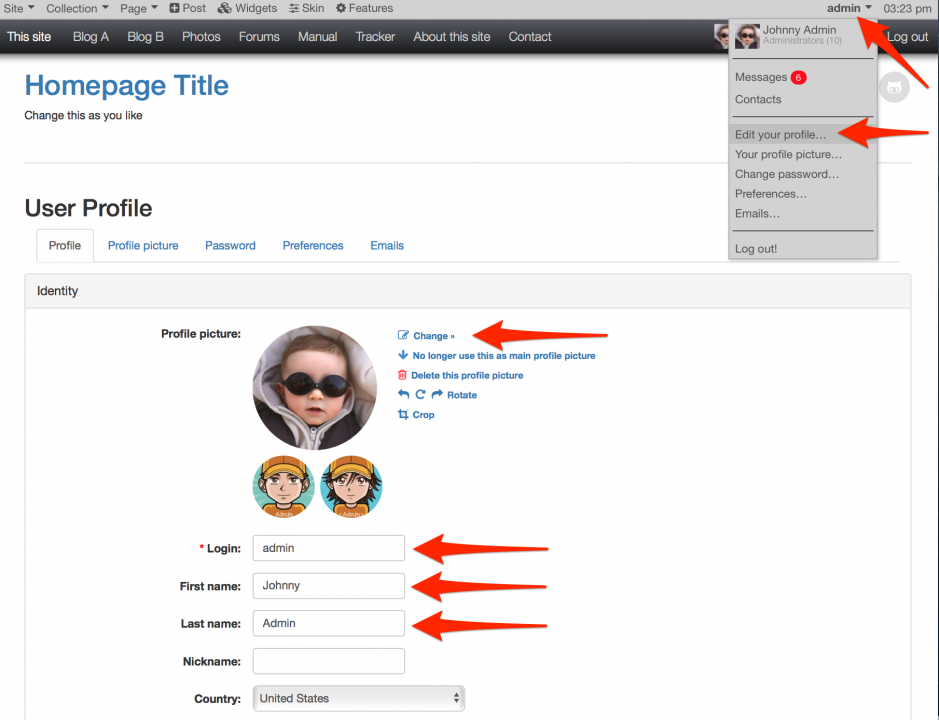 Taking ownership of a collection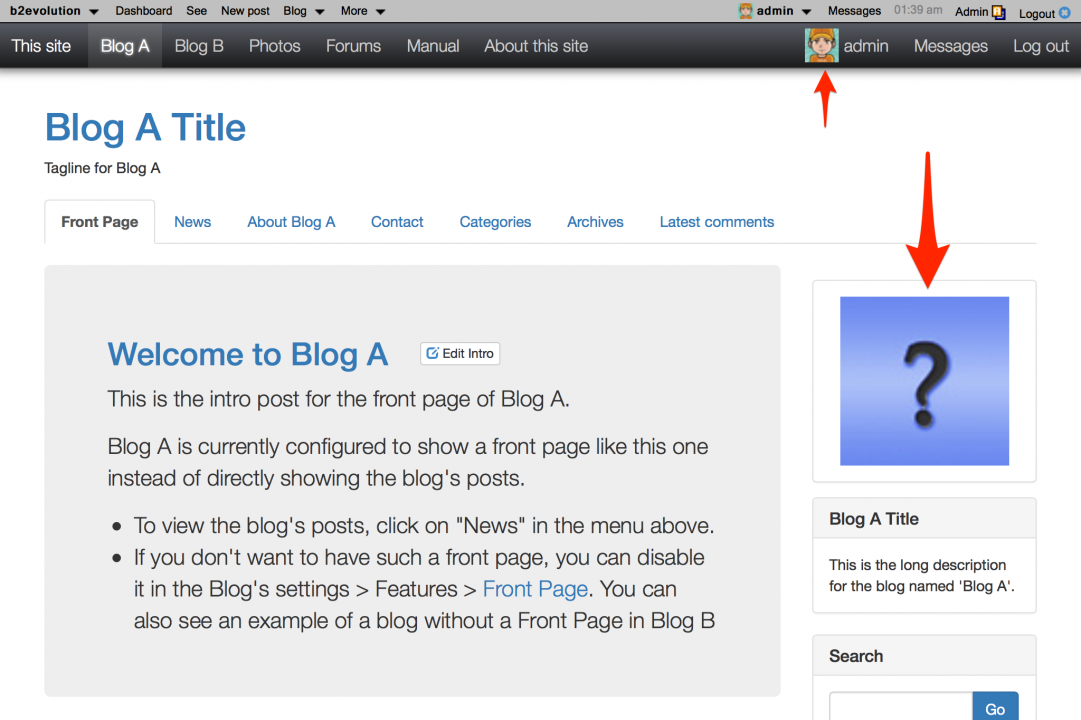 Adding your own contents
Adding a new collection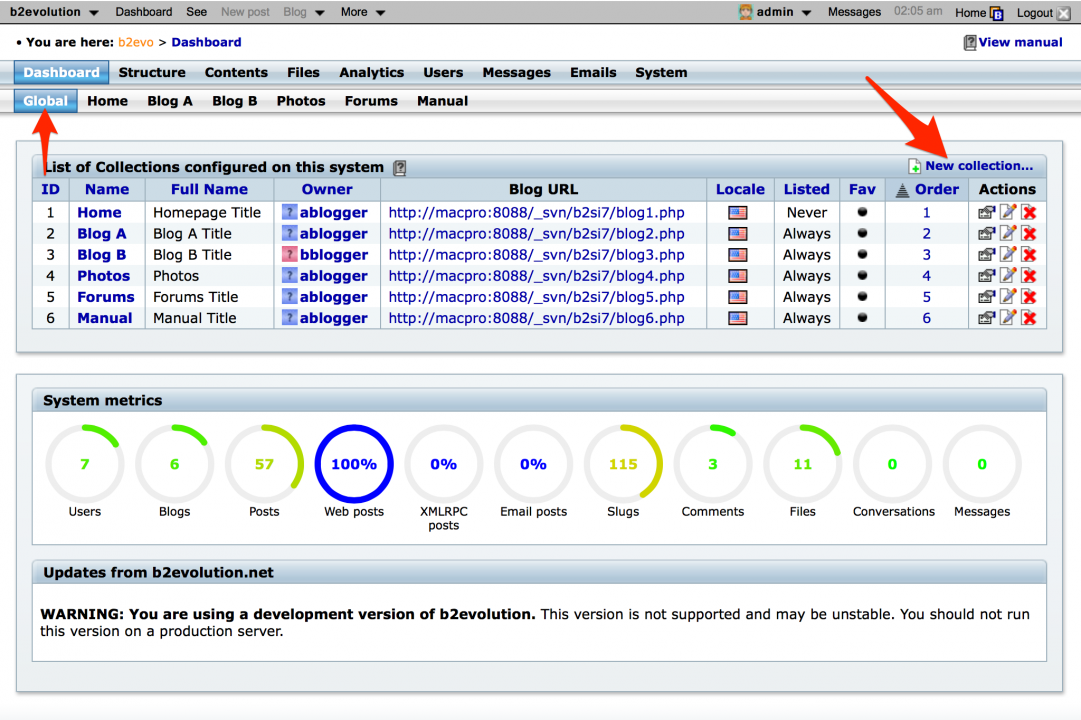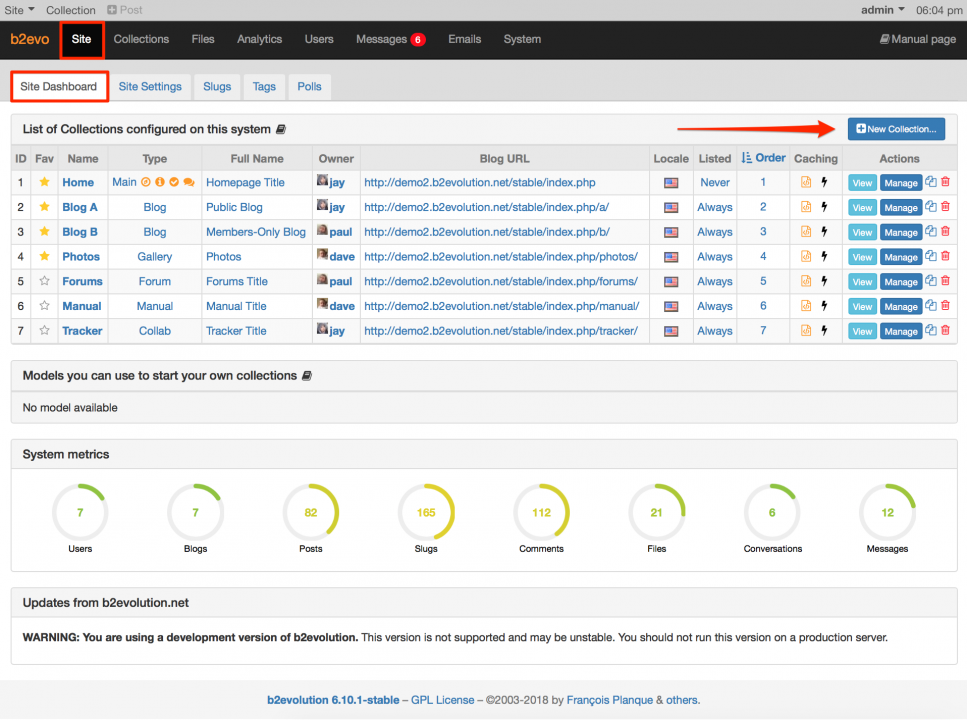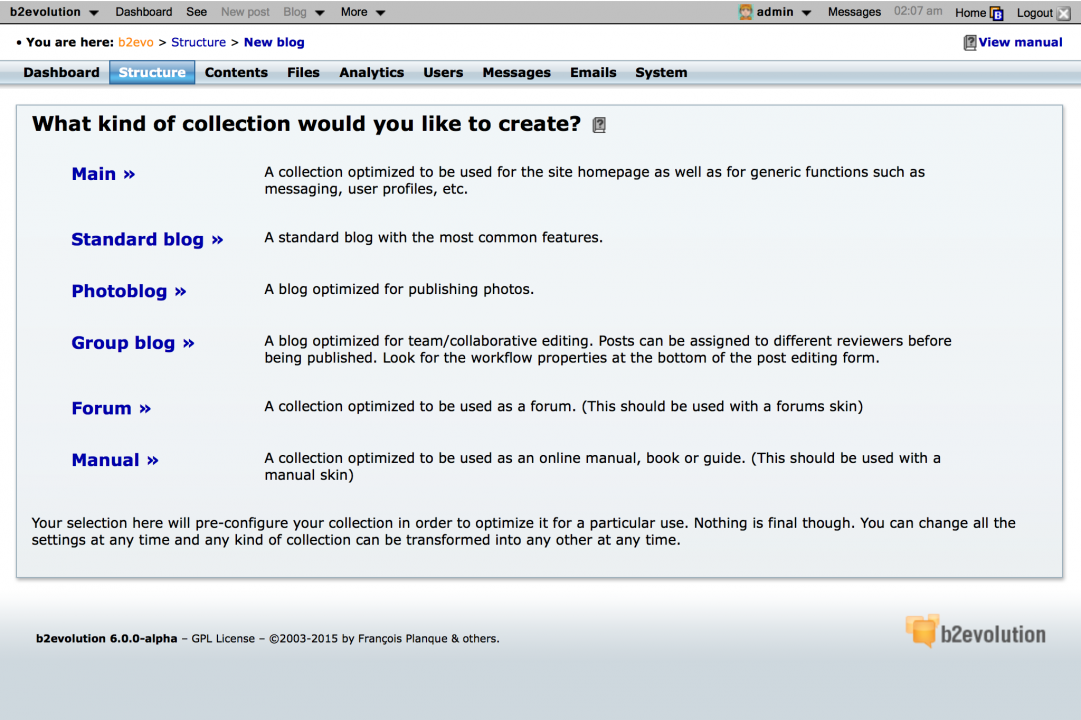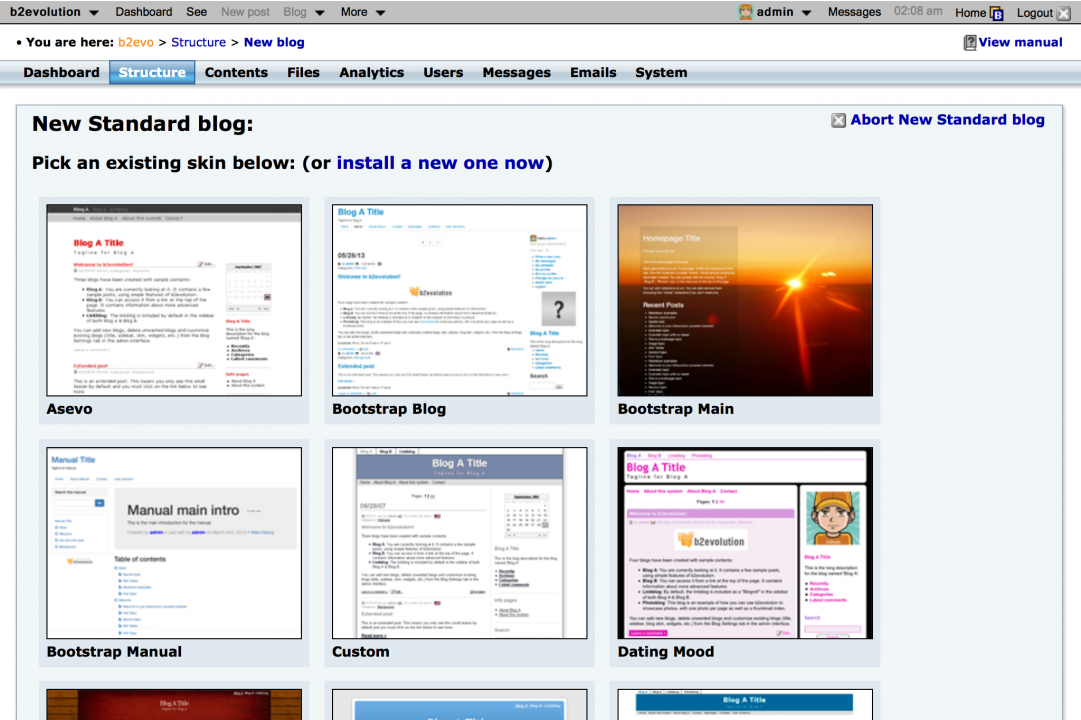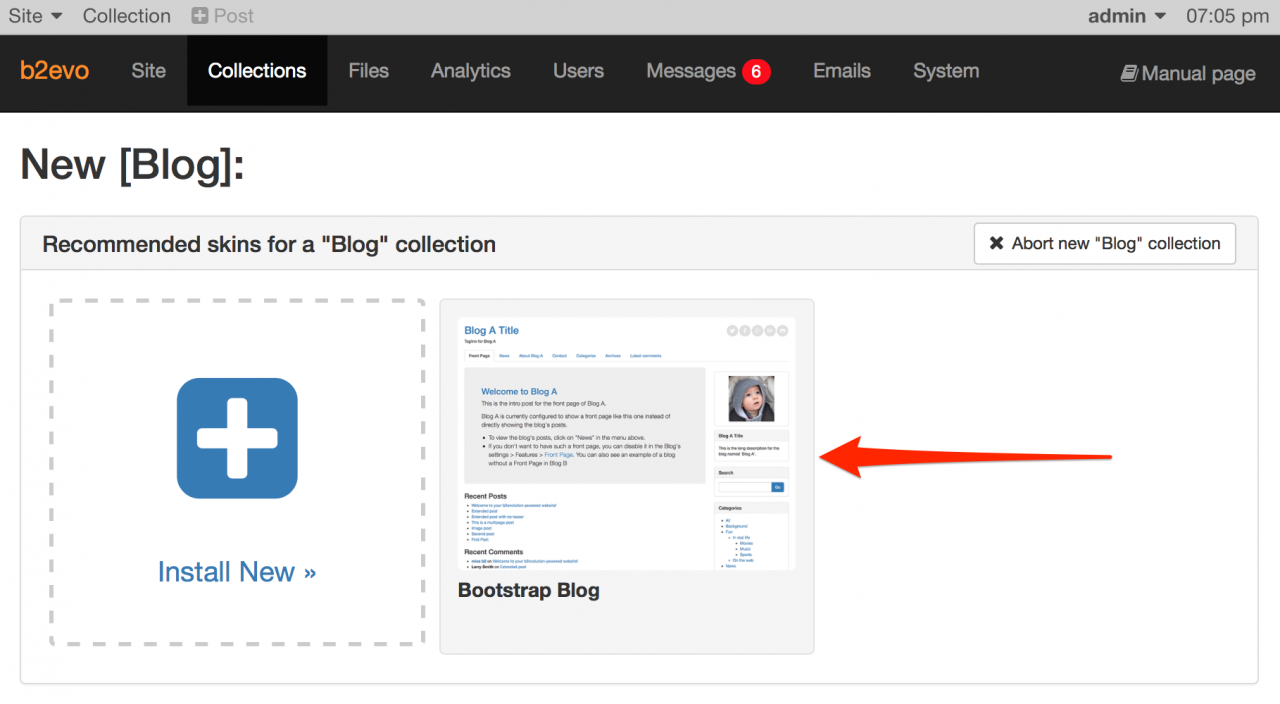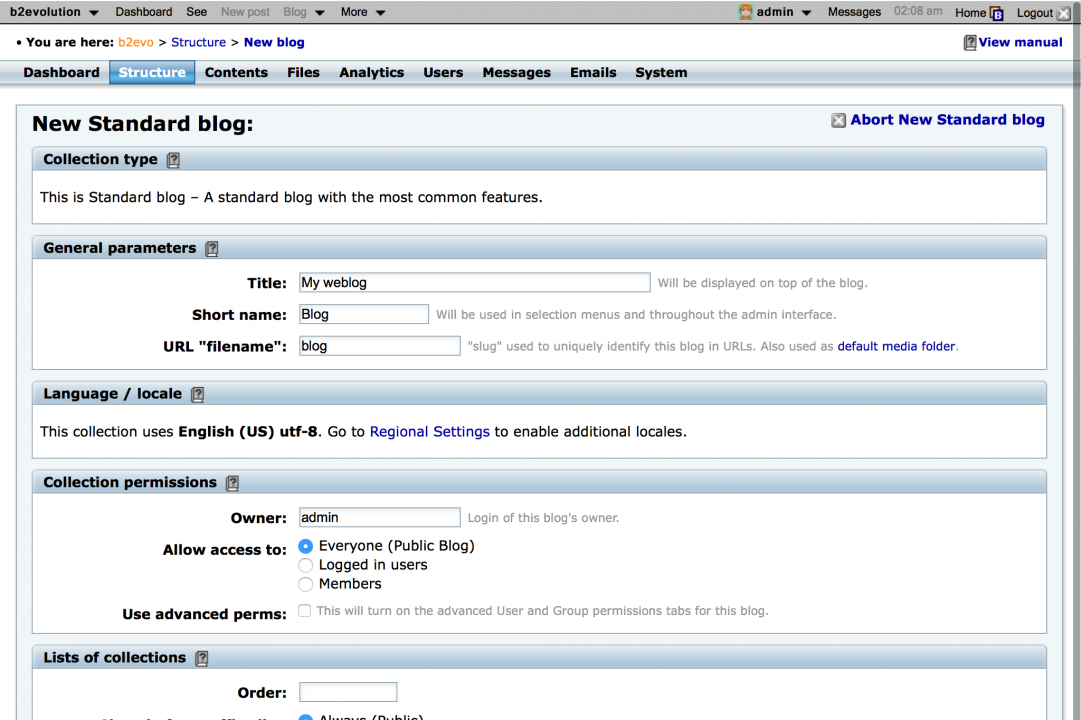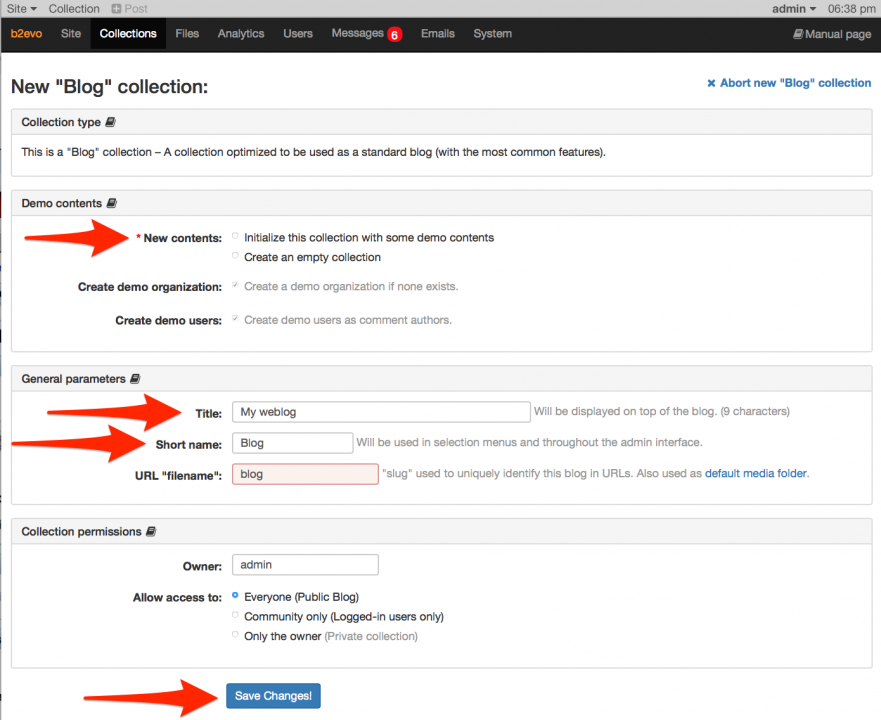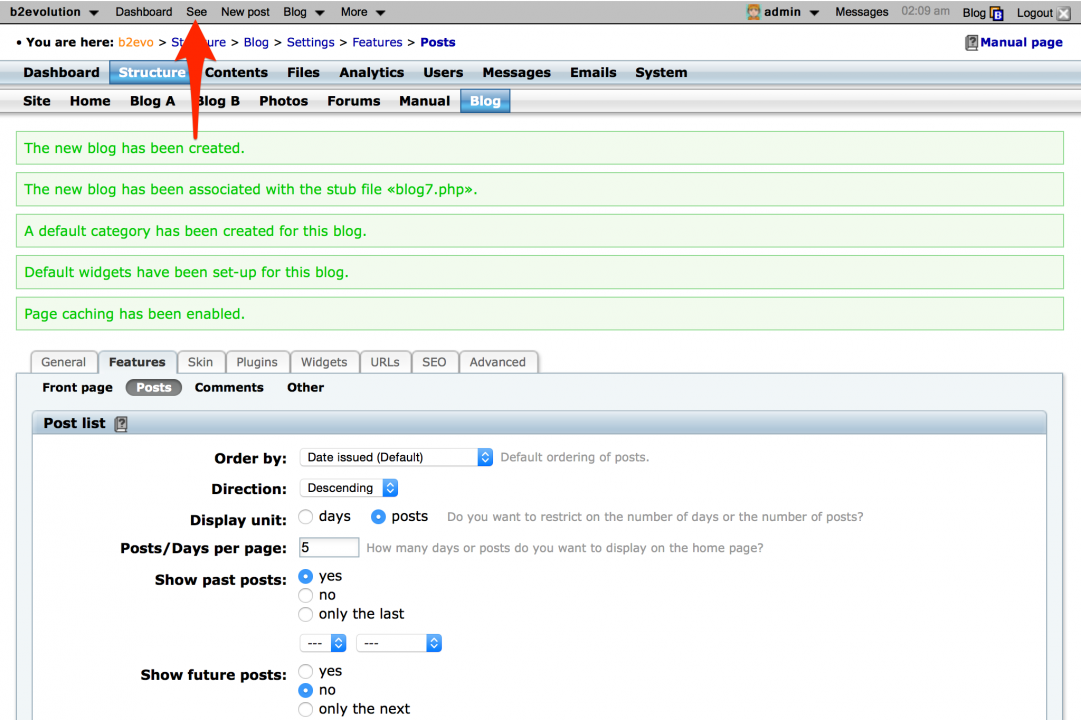 Adding a new post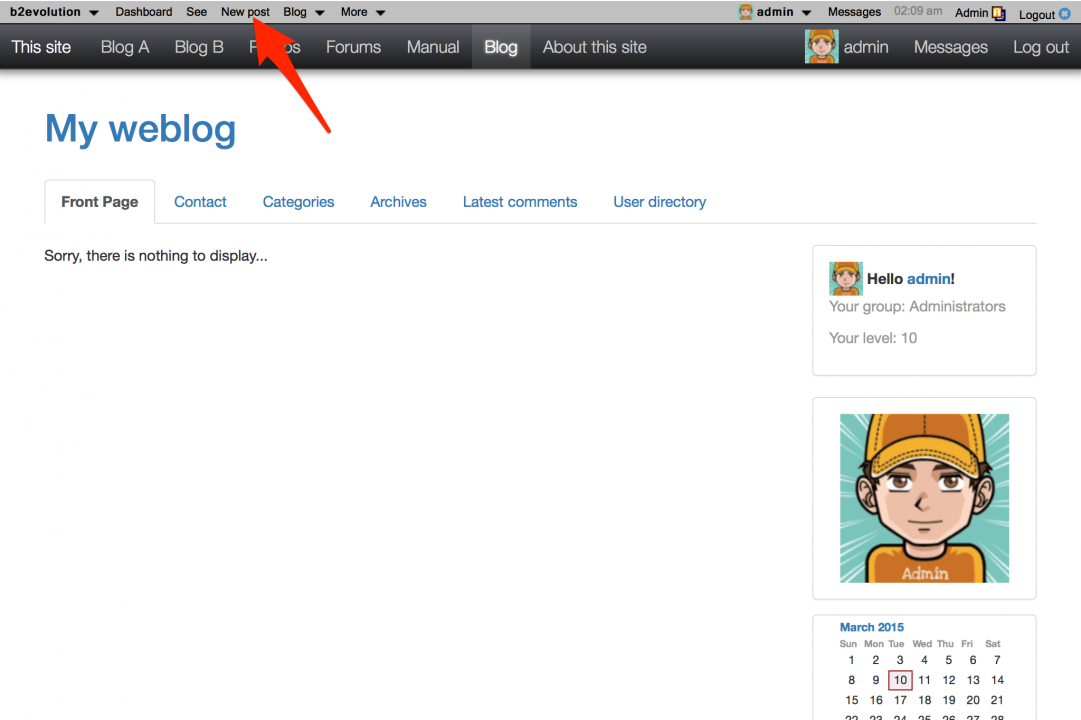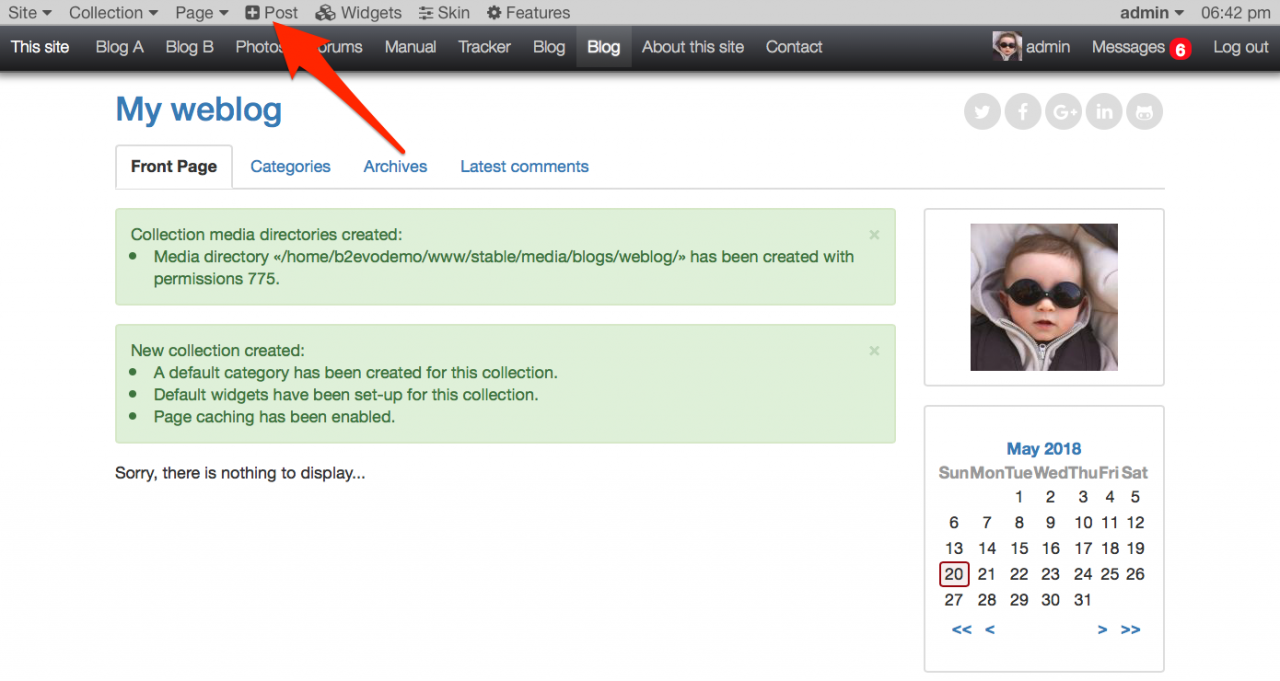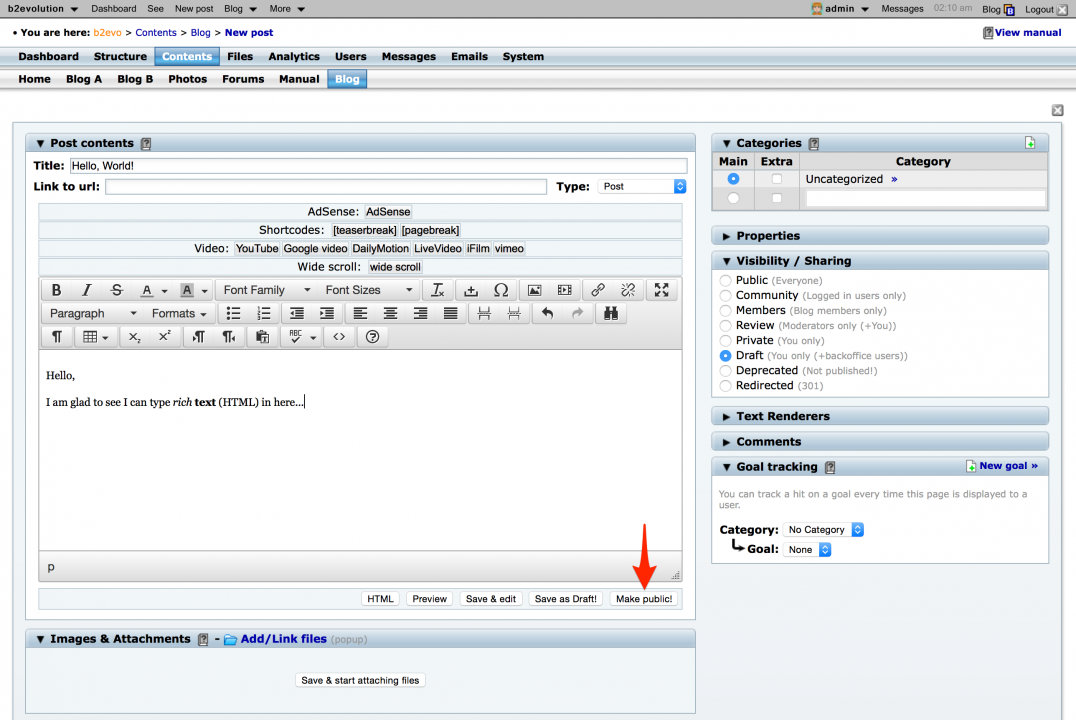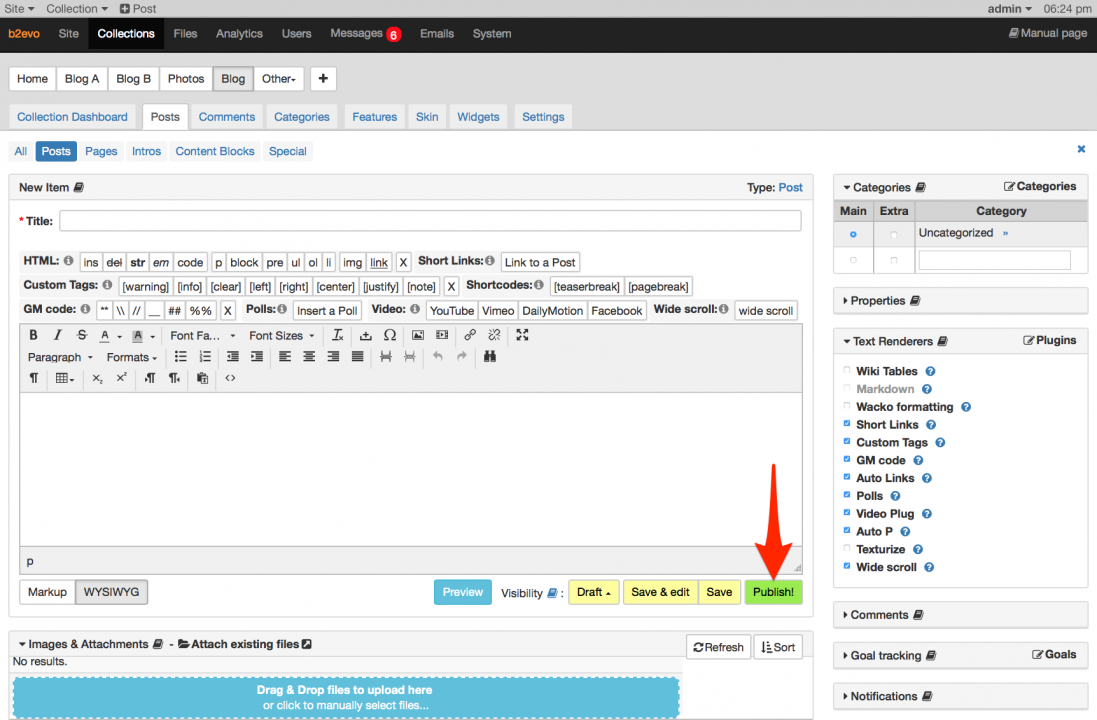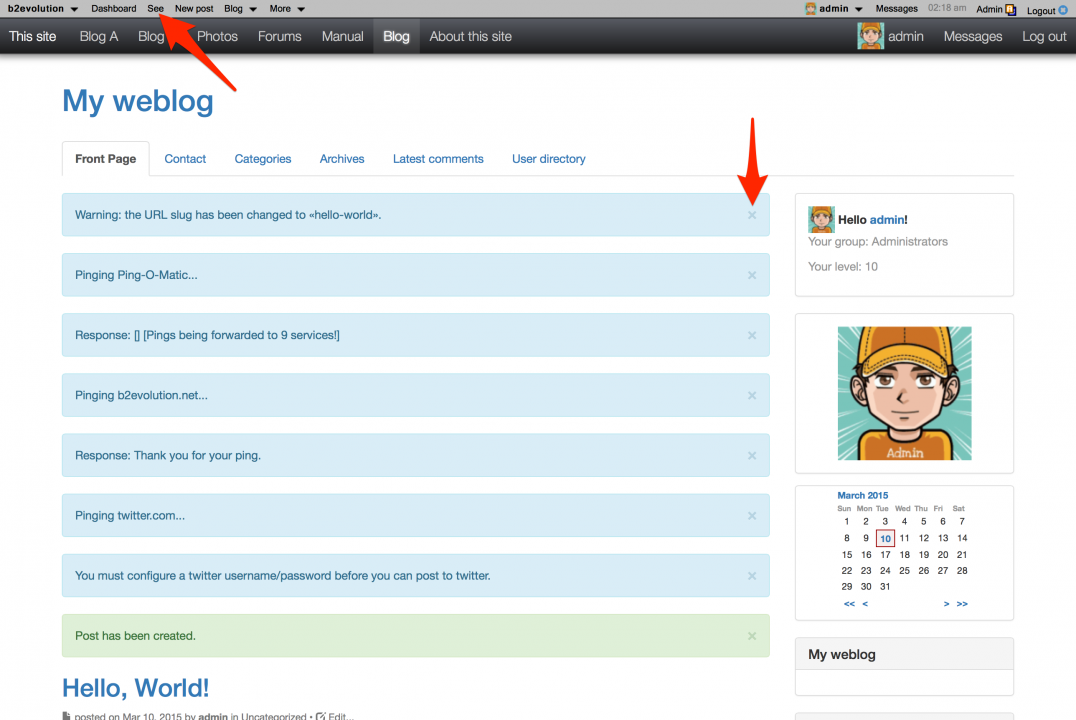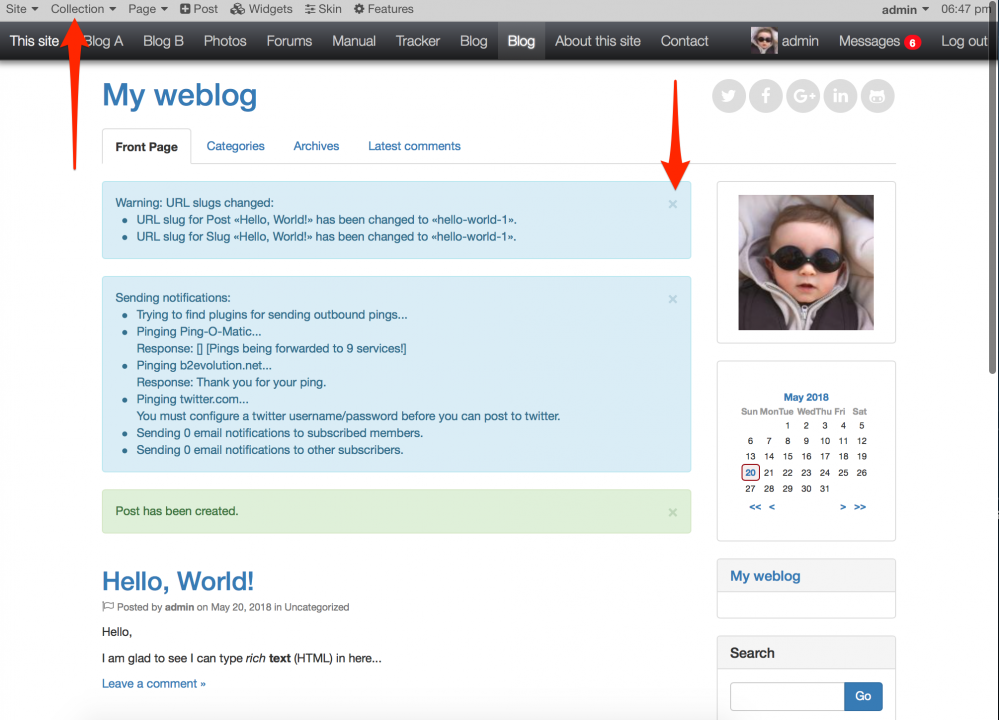 Adding pictures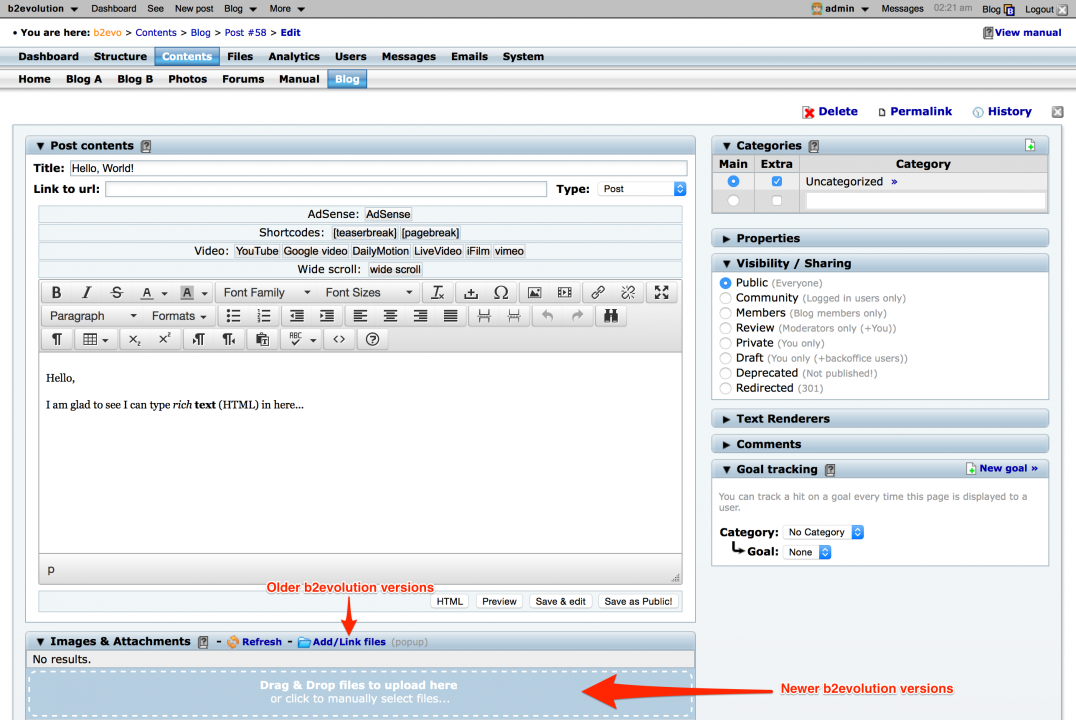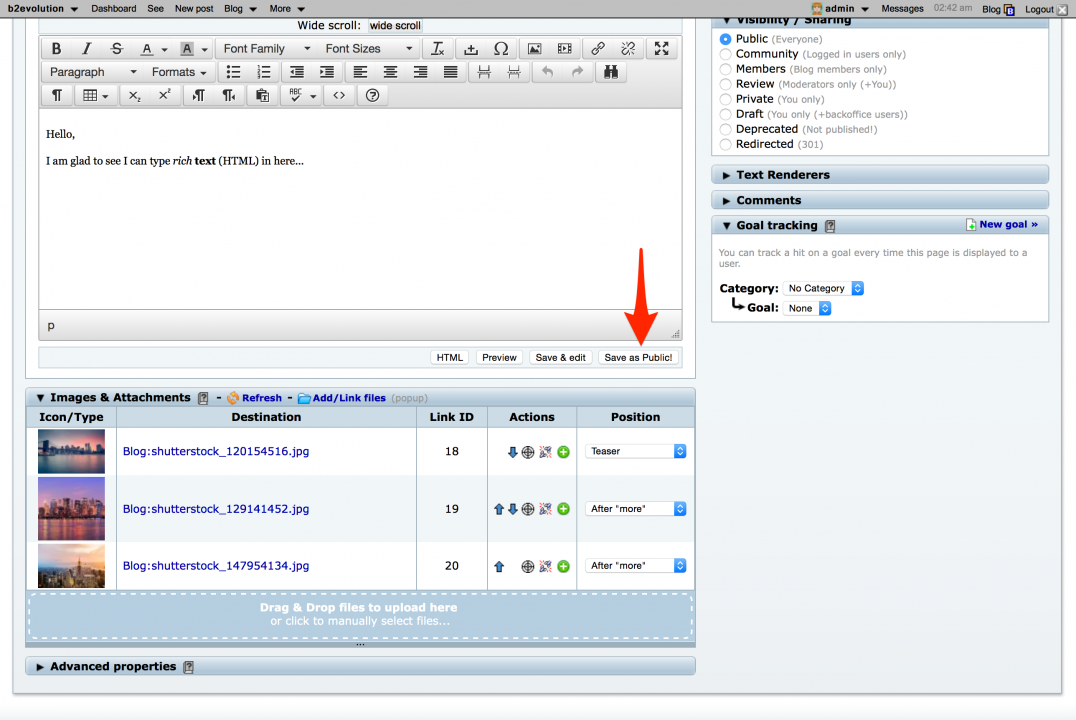 On older versions: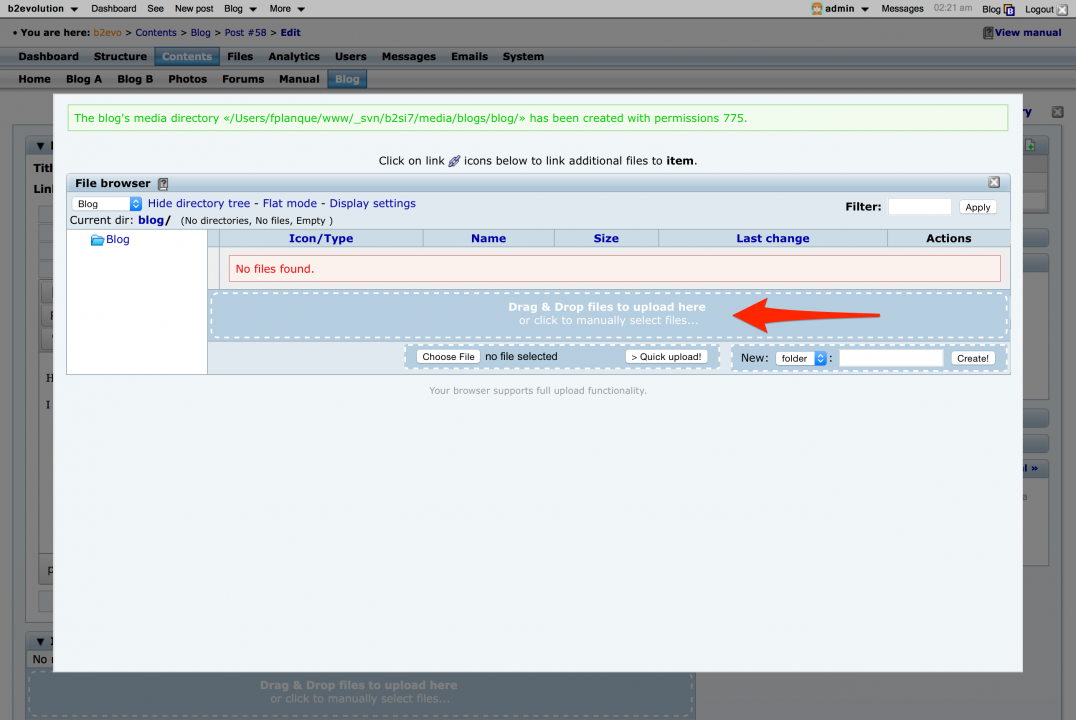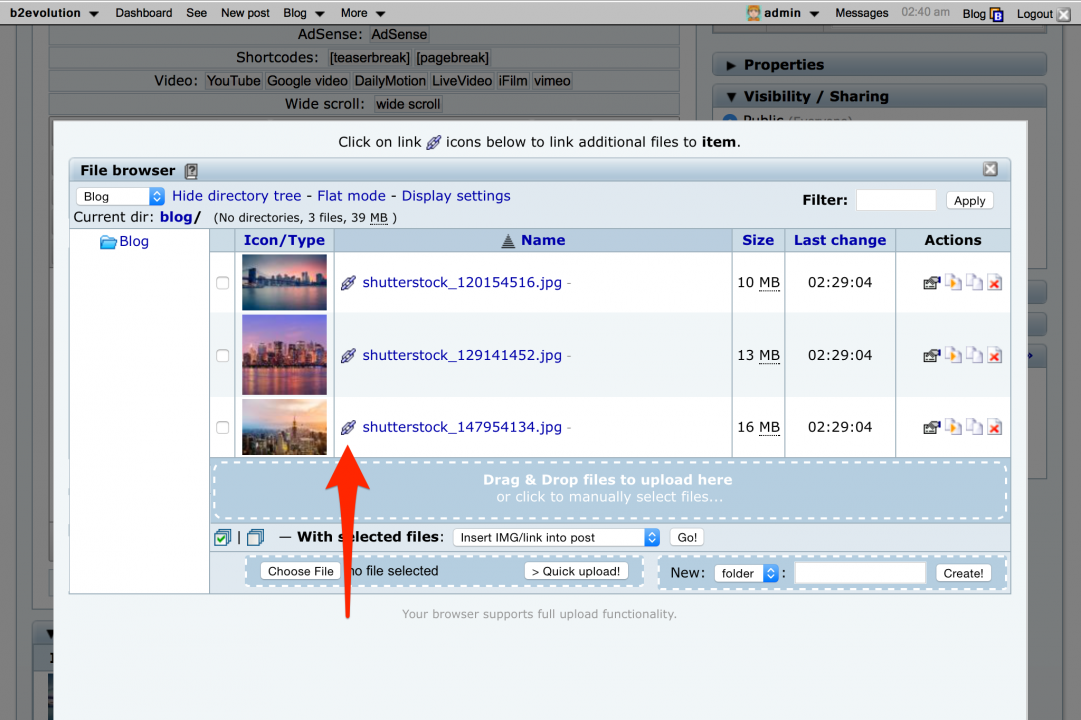 Result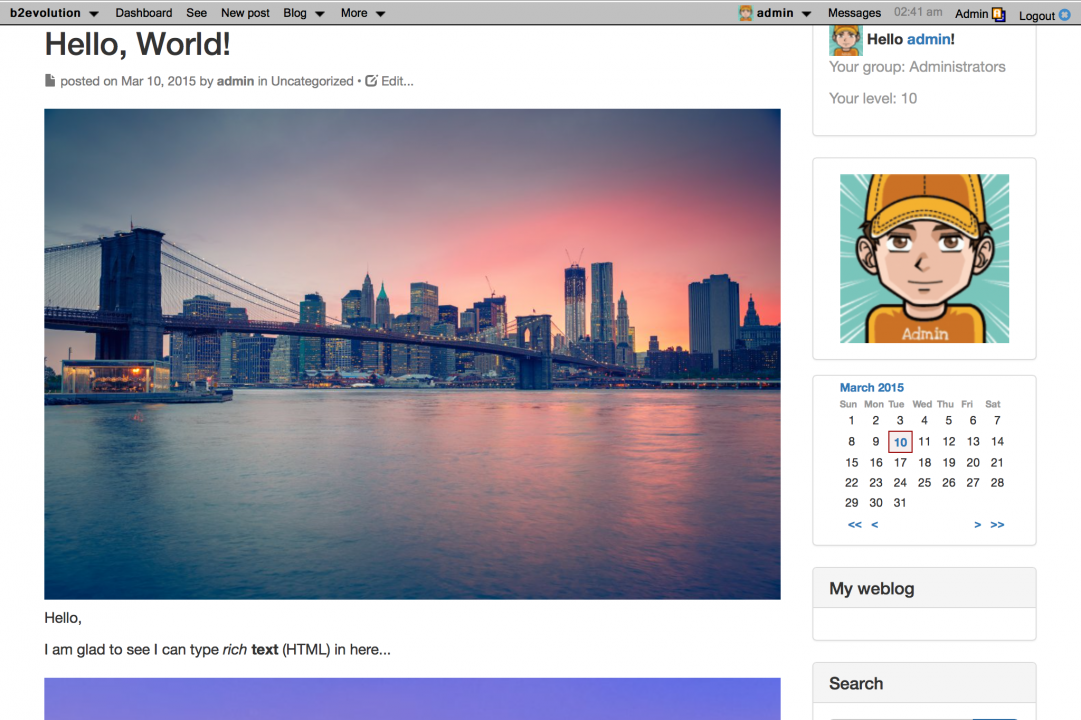 Inline images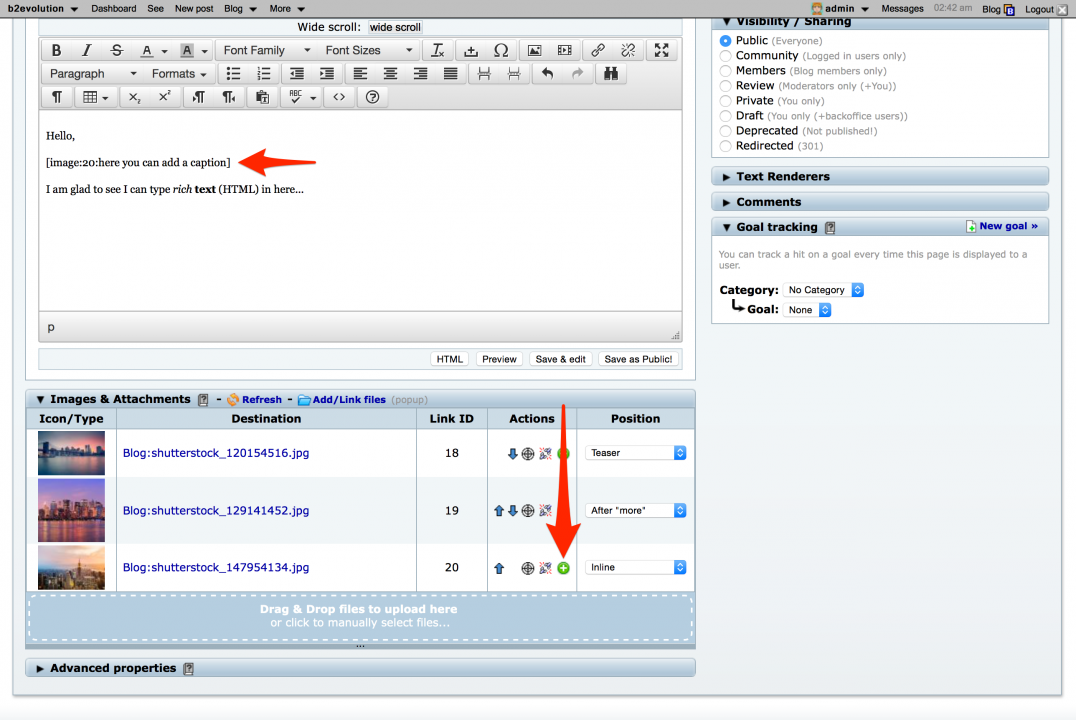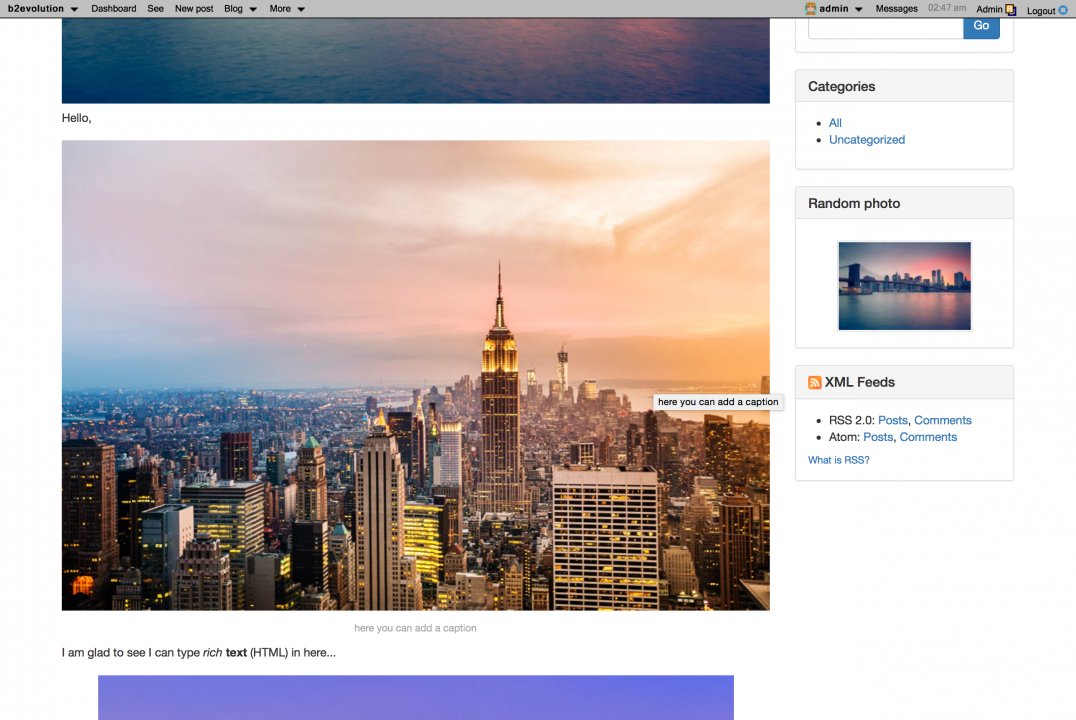 Rotate a picture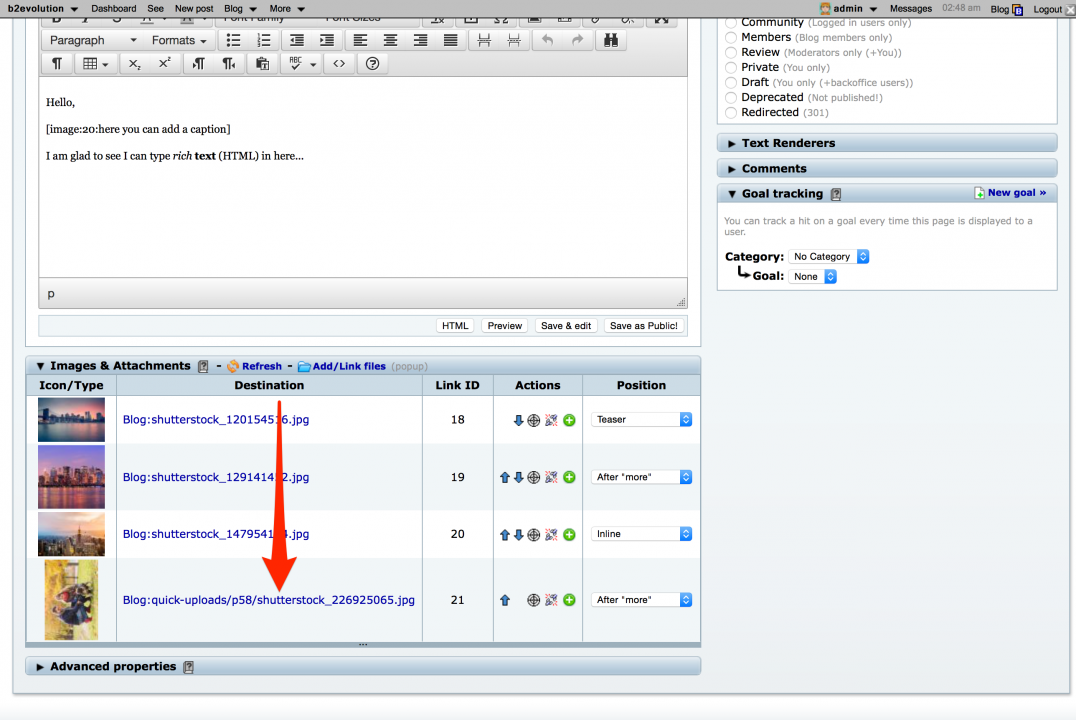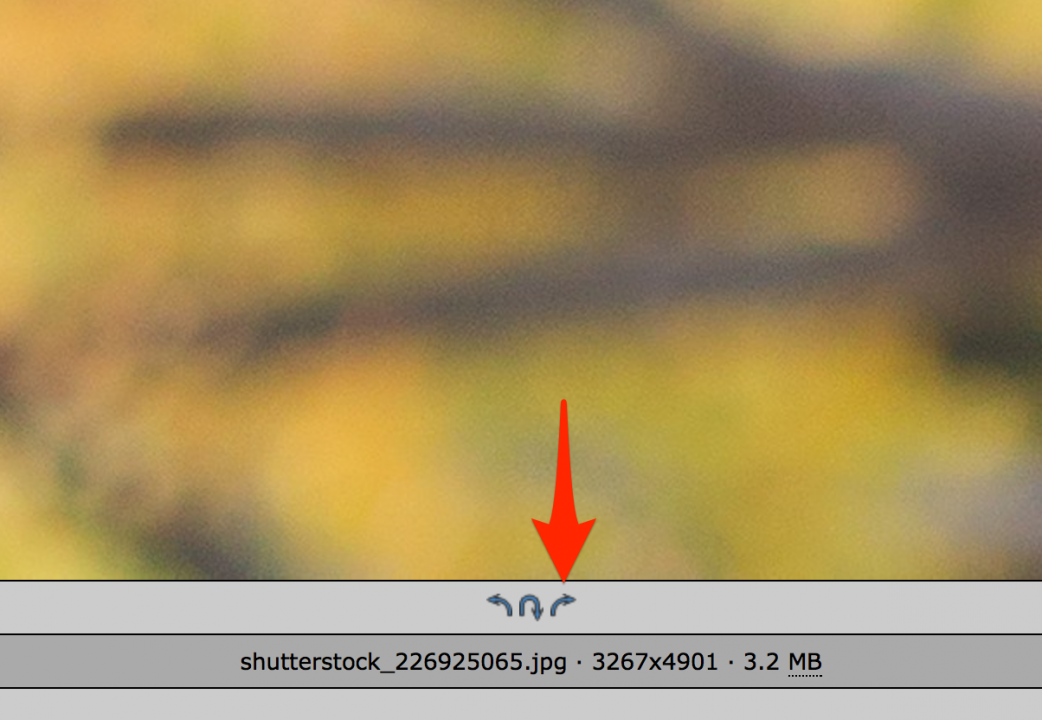 Created by fplanque • Last edit by fplanque on Dec 01, 2019