b2evolution can handle complete forums with the same ease as blogs. Forums are just another type of Collection.
Front Page
Forums skins typically have a Special Front Page that shows the hierarchy of forums (categories) in the Collection.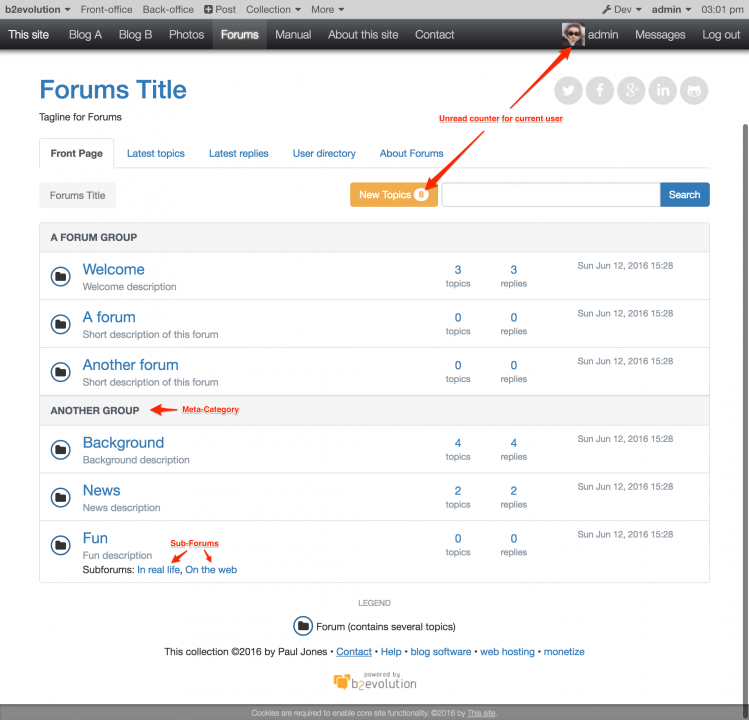 Note that meta-categories will be displayed as "group headers" that can group several forums together under a common title.
Contents of a forum
If you click on a forum title, you will see the list of Topics/Posts in that forum.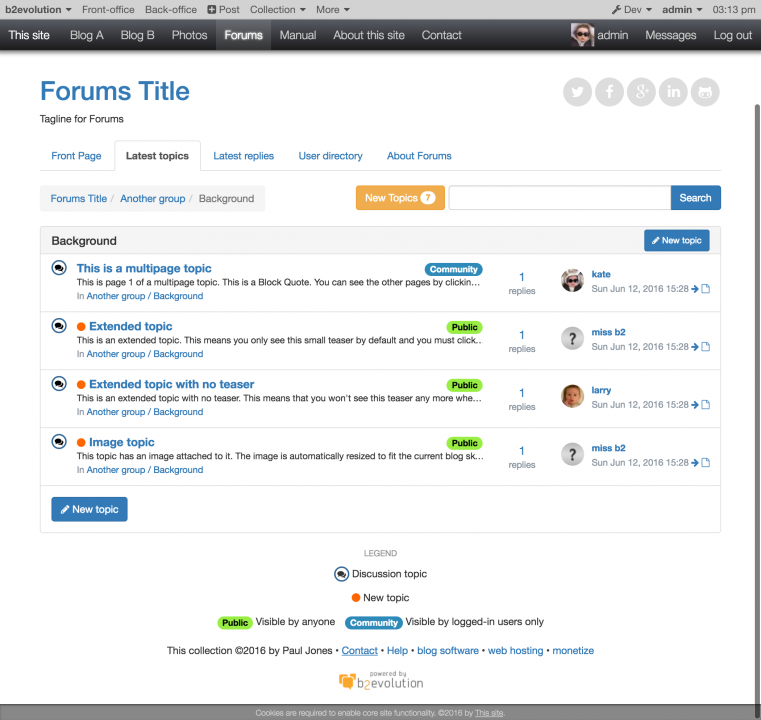 Depending on the forum settings, topics can be created by all users, users of specific groups or just admins. Topics can contain ongoing discussions or a limited number of posts. A locked topic does not permit further posting and is indicated by a lock icon next to the topic title. A new topic can be created from within a forum or subform by clicking on the "New Topic" button.
In case there are sub-forums
If the forum you are viewing has sub-forums, they will appear like this:
Viewing a topic
Once you click on a Topic/Post title, you can see the full conversation thread of the Topic, followed by the Replies/Comments: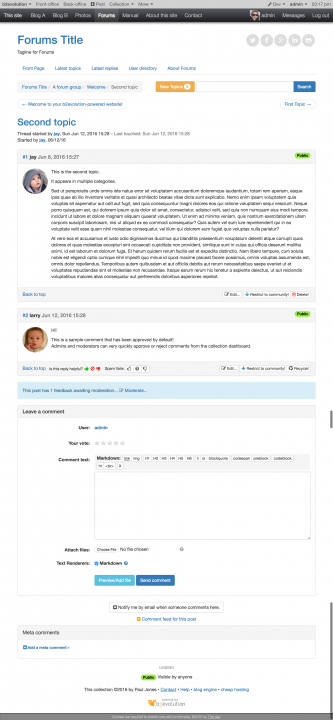 Creating a new topic
By clicking on the new "New Topic" button in a Forum, the user can start a new Topic: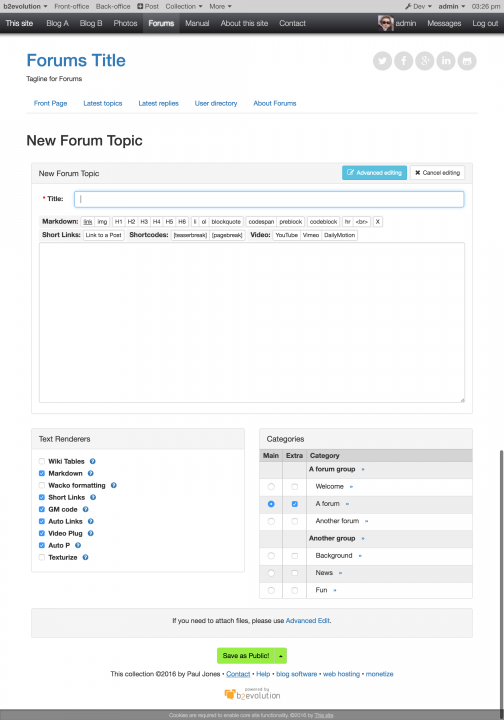 Depending on his permissions the user may be restricted to creating the new Topic with a Visibility Status that is more restrictive than "Public".
Latest topics
A menu link (widget) shows the topics that were most recently edited: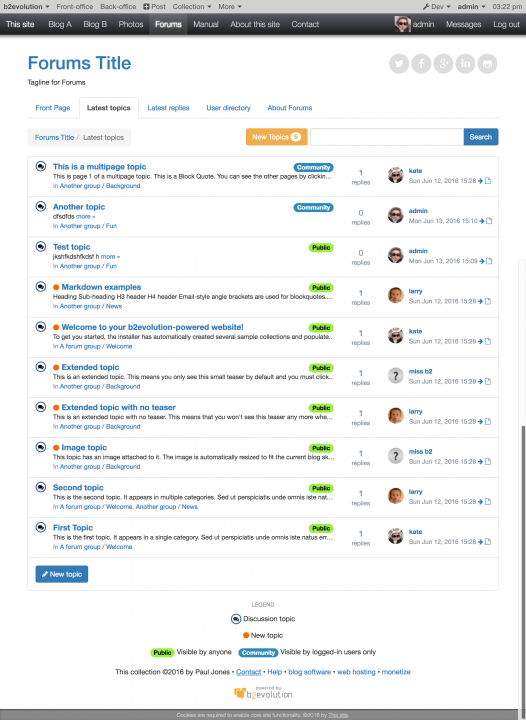 If the Read-Tracking feature is enabled in Collection Settings > Features > Other, then new/changes topics will have a color dot in front of them:
Orange dot: this is a new topic, you have never read it before
Red/Brown dot: this topic has changed since you last read it (typically: it has new replies; but it may also have been edited).