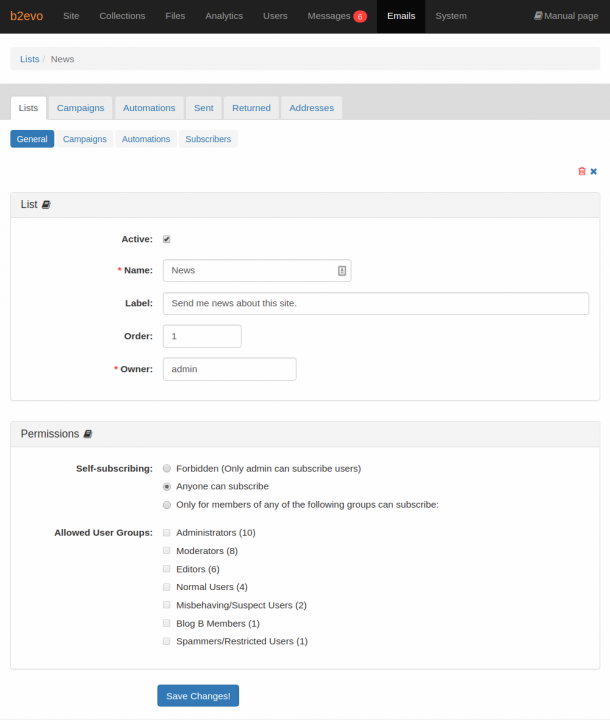 Creating a New Email List
You can create a new email list by clicking on the +Create new list button found in the Email Lists.
Editing an Email List
The email list form consists of the following fields:
Active: check this if you want the list to be included whenever a listing of available email lists is displayed
Name: the name of the email list
Label: description of the list that will appear in the User Lists Panel
Order: the order in which the list will appear alongside the other email lists
Owner: user that owns the email list
Permissions Panel
You can select the users who will be allowed to subscribe themselves to the list in this panel.
Forbidden: only the admin can subscribe users to the list.
Anyone can subscribe: no restriction on who can subscribe to the list.
Only for members of any of the following groups can subscribe: subscription will be limited to members of the selected group in Allowed User Groups list.