Changing the Collection Type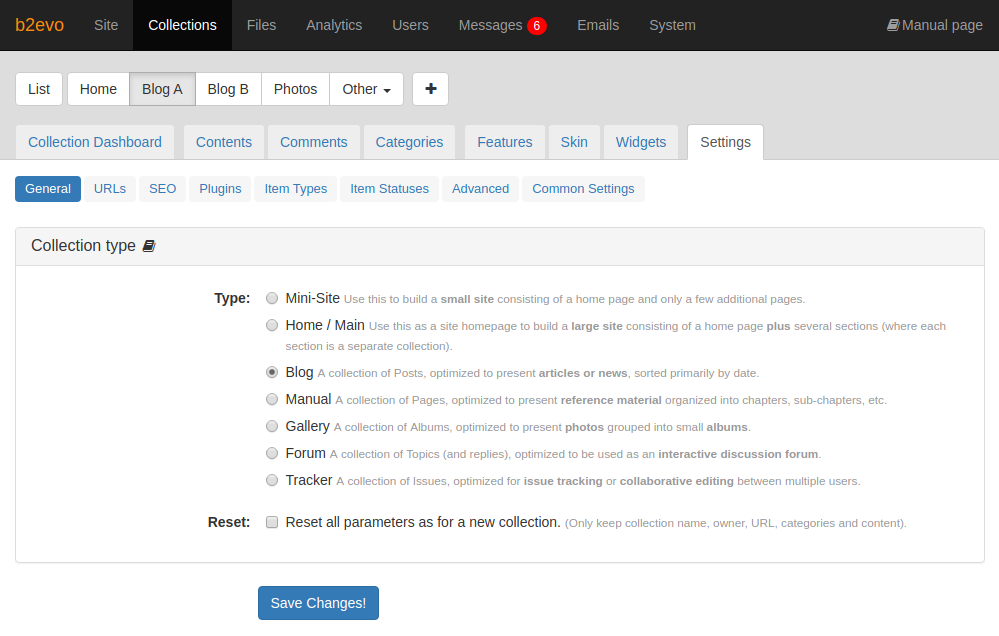 This allows you to change the type of a collection.
Do this for example if you started with a photo album but want to transform it into a blog. Or if you started with a blog and realize it would be better presented as a hierarchic manual.
It is sometimes not strictly necessary to change the type of the collection to adapt it to your needs, but in the long run, it should make your life a little bit easier if you use the correct collection type.
Type
Select the new type matching the intended use of the collection.
Reset
If you check this, all the settings of your collection will be reset to the default settings of the selected collection type.