You can remove a comment from a post by recycling it. To recycle a comment, simply click on the corresponding Recycle button.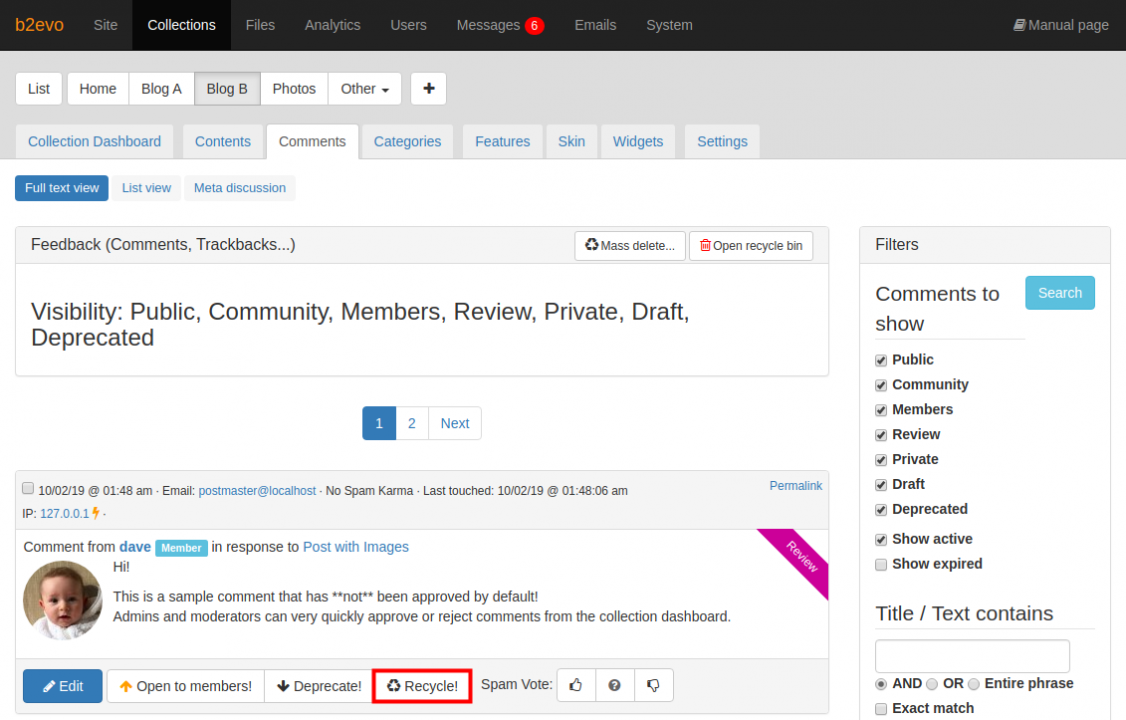 When a comment is "recycled", it is not deleted immediately. On the contrary, it is temporarily placed in the Recycle Bin, which is useful for 1-click spam moderation.
In case of a mistake, a comment can be taken out of the Recycle Bin and restored back. To do this, follow the steps below:
Notes:
The recycle bin can be emptied by administrators with appropriate permission.
There is also a Scheduled Task that automatically purges the recycle bin at regular intervals.