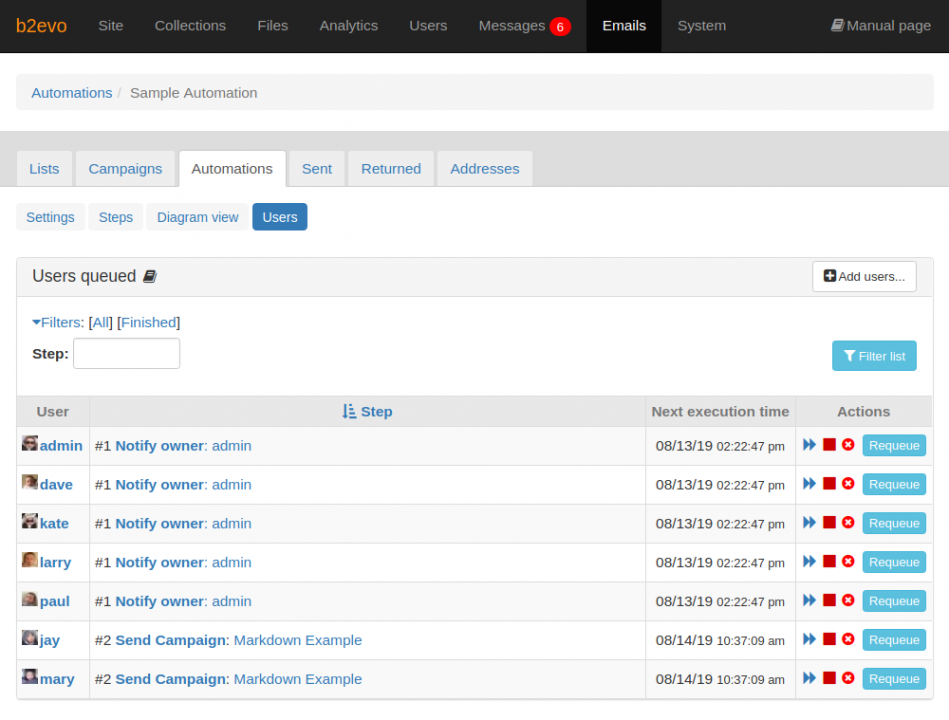 This screen shows all users that are part of the automation.
For each user you can see:
What the next step will be
At which date & time that step will execute (approximately, depending on the task scheduler)
You might also alter the automation for a specific user with the actions icons:
The "fast forward" icon will schedule the next task to happen "immediately" (at the next scheduler run)
The "stop" icon will finish the automation for the user (as if he had reached the last step). Users in this state may be reactivated later (for example, if new steps / new email campaigns are added)
The "remove" icon will completely remove (Exit) the user from the automation
The "Requeue" button allows to queue the user on any other step instead of the one that queued for. This is useful if you add new steps but also if you are in the development stage of an automation.