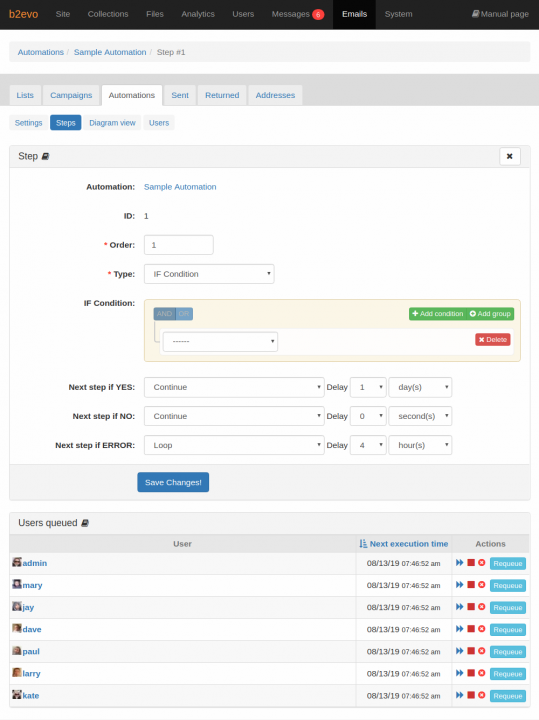 This screen allows you to edit the details of each automation step.
Please note that each step can have a different type / perform a different kind of action.
Details about each type of action can be found here: Step / Action details
Users queued
This panel lists users that are queued in the current automation step.