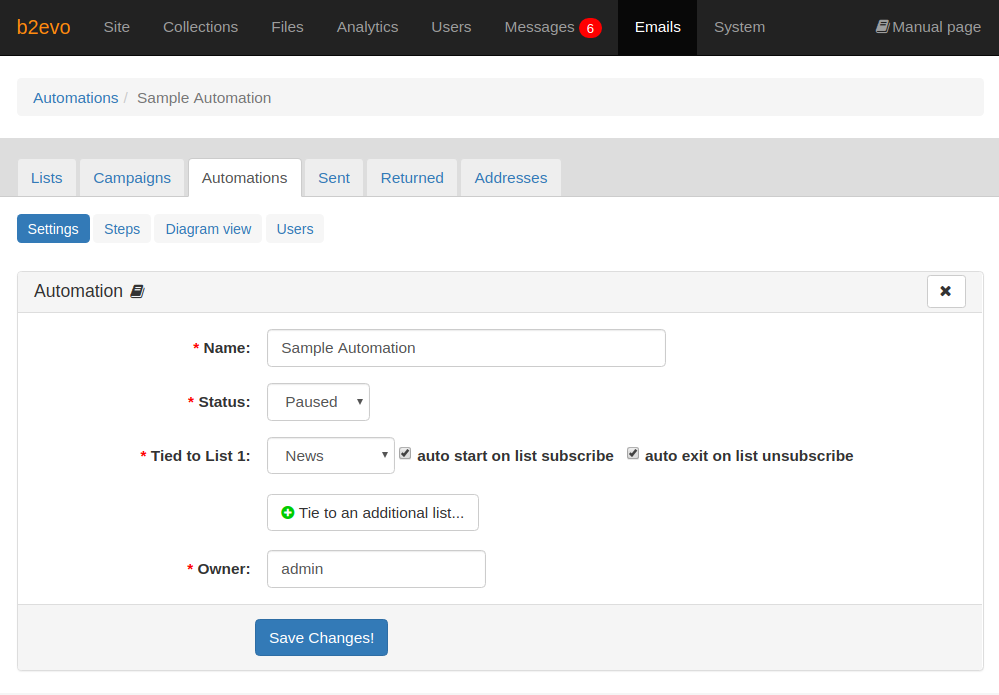 This form lets you define the settings or properties of an automation.
Name: name to easily distinguish the current automation from the rest.
Status: this indicates if the the current automation is currently active or paused.

Tied to List: select the Email List to associate with the automation.

Note

: An automation can be tied to several

Email Lists

.

auto start on list subscribe: when checked, users who join the list will auto start in this automation.
auto exit on list unsubscribe: when checked, users who leave the list will auto exit from the automation.

Owner: the User Account who owns the automation.